Church in the Wilderness
August 2019 Pastor's Letter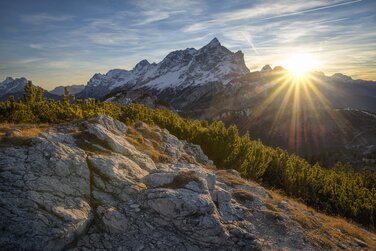 In my morning Bible reading recently I was having trouble keeping my eyes open while reading the second half of Exodus. I just couldn't see how the long list of materials, cubits and talents came together to form the tabernacle! Maybe Moses couldn't either, so God drew him a picture: Then you shall erect the tabernacle according to its plan which you have been shown in the mountain. (Exodus 26:30)
I began to wonder, of all the things God could spend hours and hours going over with Moses, why is He giving him detailed plans for making a tent? Surely God could just speak something glorious into existence and get on to much more important matters! God wasn't giving Moses instructions in tent making, though, He was giving Him the blueprint for building His church—and by God's sovereign wisdom it must involve people!
As I read through the remainder of Exodus, I was struck by the number of people involved with the tabernacle—skilled craftsman, weavers, Levites, priests, shepherds, and lots of ordinary men and women donating materials. In fact, I think the entire Israelite community was involved in one way or another! This, I believe, was God's true design.
There is a reason we are not given enough information to picture the tabernacle. It was never about the structure, it was about the process and the purpose—to involve and unite a community of people in the worship of the living God. Their worship was more than songs, or liturgy, or even sacrifices. It was the joyful giving of themselves—their time, talent and treasure--that God wanted. It was not a tent they were building, it was His Church in the Wilderness!
Of special interest to me was the realization that the Israelites were only giving back to God what He had given them. They would not have had time except He set them free from slavery (Exodus 20:2), and they would not have had treasure except that He put it in the heart of the Egyptians to give them gifts (Exodus 12:36-37). He further gifted them with the talent needed for the work (Exodus 36:1).
What is the big deal about the church in the wilderness? When the people came together and joyfully and generously combined their gifts to build the tabernacle, God responded to their sincere worship with the glory of His holy presence:
Then the cloud covered the tent of meeting, and the glory of the LORD filled the tabernacle. Moses was not able to enter the tent of meeting because the cloud had settled on it, and the glory of the LORD filled the tabernacle. (Exodus 40:34-35)
May we learn from the tabernacle what it looks like to worship God with all that we are, all that we have, all that He has given us, in joyful unity! And may we experience His delight with His holy presence in our midst! Such a church is a glimpse of heaven on Earth:
And I heard a loud voice from the throne, saying, "Behold, the tabernacle of God is among men, and He will dwell among them, and they shall be His people, and God Himself will be among them, (Revelation 21:3)
Ministry Emphasis for August: Back to School Clothing Giveaway
In August the local communities will be invited to come to the Marion church gym and pick out clothes for school for free on August 25. It is our intent to show the love of Jesus to those in need in a practical, tangible way. Please pray that the message of Jesus' love and care comes through loud and clear to all who walk through the gym doors!
Please also be ready and willing to donate clothes or money, to set up, sort, distribute and/or help clean up. Please see Debbie Hawkins to see how you can participate. Donations are used to buy socks and underwear as we do not give out used socks or underwear.
Please be aware that although our primary push is at the start of the school year, the Marion church continues to receive requests for clothing all year long. This last winter the youth and young adults rallied to replenish our supply of coats when we ran out!
EYE ON THE CALENDAR FOR AUGUST:
Worshiping God | Serving Others | Sharing Jesus
Our address is: 7478 Stayton Rd SE, Turner, OR 97392, USA