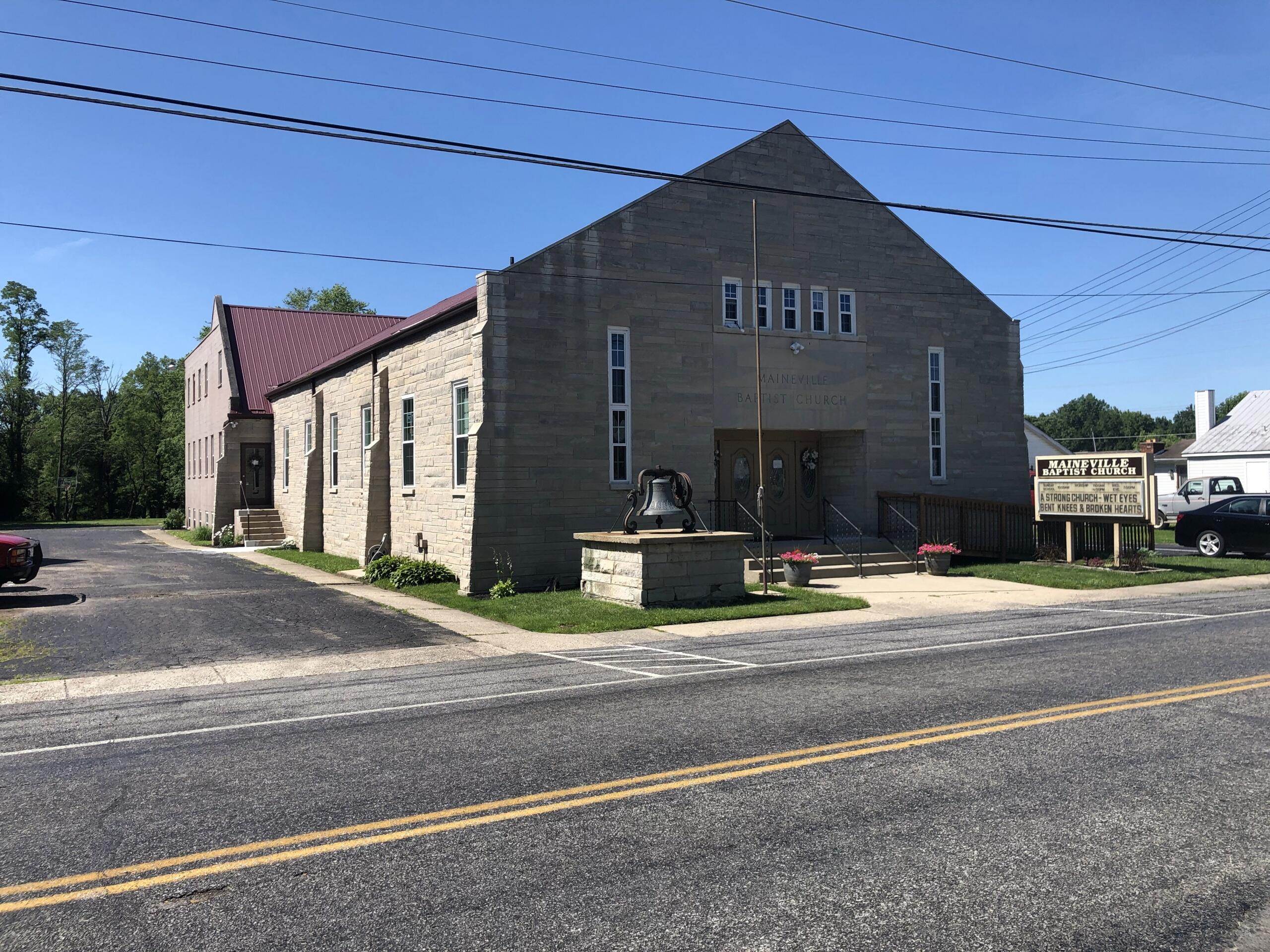 Maineville Baptist Church
A Father's Gray Hair - by Pastor Mark Sage
Order of Service
682 WINGS AS EAGLES
377 FAITH IS THE VICTORY
Opening Prayer / Announcements
676 THE BANNER OF THE CROSS
Scripture Reading: Hosea 7:1-9
387 BECAUSE HE LIVES
Sermon: A Father's Gray Hair
284 BENEATH THE CROSS OS JESUS
Father's
Fatherhood
A young man was to be sentenced to the penitentiary. The judge had known him from childhood, for he was well acquainted with his father--a famous legal scholar and the author of an exhaustive study entitled, "The Law of Trusts." "Do you remember your father?" asked the magistrate. "I remember him well, your honor," came the reply. Then trying to probe the offender's conscience, the judge said, "As you are about to be sentenced and as you think of your wonderful dad, what do you remember most clearly about him?" There was a pause. Then the judge received an answer he had not expected. "I remember when I went to him for advice. He looked up at me from the book he was writing and said, 'Run along, boy; I'm busy!' When I went to him for companionship, he turned me away, saying "Run along, son; this book must be finished!' Your honor, you remember him as a great lawyer. I remember him as a lost friend." The magistrate muttered to himself, "Alas! Finished the book, but lost the boy!"
Homemade, February, 1989.
Charles Francis Adams, the 19th century political figure and diplomat, kept a diary. One day he entered: "Went fishing with my son today--a day wasted." His son, Brook Adams, also kept a diary, which is still in existence. On that same day, Brook Adams made this entry: "Went fishing with my father--the most wonderful day of my life!" The father thought he was wasting his time while fishing with his son, but his son saw it as an investment of time. The only way to tell the difference between wasting and investing is to know one's ultimate purpose in life and to judge accordingly.
Silas Shotwell, in Homemade, September, 1987.
Let us get to know you!
Please take a moment to send us your information so that we may stay connected with you. Your information is carefully managed and protected.
How did you hear about us?