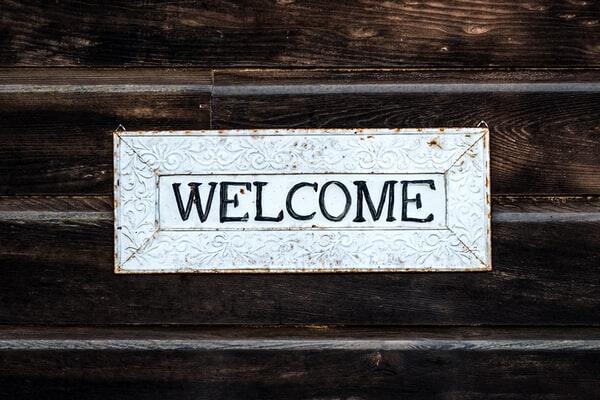 Maineville Baptist Church
2022.07.10 AM -Holding Patterns
Order of Service
11 am Service
699 AMERICA THE BEAUTIFUL
676 BANNER OF THE CROSS
Welcome & Announcements
5 I WILL PRAISE HIM
Scripture Reading: Mark 7:1-13
139 LEANING ON THE EVERLASTING ARMS
Sermon: Holding Patterns
481 JUST AS I AM
Afternoon Service
373 SAVED SAVED
327 HE LIVES
Sermon: Focusing on Souls Series: Closing the Deal
304 COME TO THE CROSS
SERMON: HOLDING PATTERNS - Pastor Mark Sage
Jesus is confronted by the Pharisees and scribes because they were upset with some of Jesus' disciples. The disciples, it seems, were not observing the traditions of the elders at mealtime. They were not performing the ceremonial washings of their hands before they ate, and the scribes and Pharisees noticed this. Now these washing had nothing to do with personal hygiene, nor were they commanded in the Law. They were just part of the tradition that the scribes and Pharisees had given to the people. Now the traditions of men often have the appearance of truth because of the unanimous consent and approval of others whom we look up to.

The tradition referred to about "unwashen hands" related to the practice that the Jews had in which they would first pour water over their hands with their fingers pointed upward. This water was kept in special jars and guarded to be free from any impurities. The Jews washed their hands and then poured water again over their hands from the wrists; this time holding their fingers downward. It was thought that in this fashion, they would purify their hands from any ceremonial uncleanness. It had little to do with hygiene at all. It was merely a ceremonial washing, but it had become a very important tradition. One that they held to tightly. The Jewish leaders even taught that it was a greater offense to teach anything contrary to the voice of the Rabbis than to contradict scriptures.

Jesus saw through their dead tradition. He saw that they were more concerned with outward things than they were with the things that really count. Their worship was vain and dead because they exalted tradition to the status of doctrine. This was their spiritual condition; a sad condition indeed. Jesus was more concerned with their heart condition than their hand condition.

Jesus also encountered another tradition that the people liked to hide behind and hold on to. He saw a tradition that become an excuse to avoid serving God. In the Ten Commandments, God had said, "Honor your father and your mother." Part of that honor obviously meant to take care of them. But the selfish Jews who did not want to take care of father and mother had found a way out of it. They simply declared their resources to be "Corban." That meant that those resources were dedicated to God. To declare something Corban meant that it was set apart for God's use, and so could be used for no other earthly purpose. In order to get out of assisting their parents financially or with other materially resources, they would simply declare them Corban. But in fact, what they were doing was using those things for themselves. This was the height of hypocrisy. They had found a law which served them well. They had established a tradition by which they could actually get around the commandment of God.

It is interesting how we can pervert the real meaning of Christianity in the name of God.

Are you guilty of Holding On, Holding Out, Holding Back, Or Holding Up? Where do you fit into one of these categories?

I. HOLDING ON - To

Traditions

The Pharisees held on to traditions that have neither spiritual value nor biblical precedence or principle as to why they should do it.

We claim that something is spiritual or godly or right because that is our tradition. Now tradition is valuable.

Tradition does help to ground us. But we must periodically make sure the things we do as a church not sinful first of all and then also are not supplanting the the things God has instructed us to do, because we investing in things that are not important.

As a result we focus on some tradition and esteem it as a spiritual investment, and then forget to do or apply truly important biblical principles.

For when for the time ye ought to be teachers, ye have need that one teach you again which

be

the first principles of the oracles of God; and are become such as have need of milk, and not of strong meat.

I have found that we often place unwarranted and even weighty expectations on each other, on the church, on the pastor, on the pastor's wife - because we say - this is the way we used to do it.

Making the word of God of none effect through your tradition, which ye have delivered: and many such like things do ye.

Beware lest any man spoil you through philosophy and vain deceit, after the tradition of men, after the rudiments of the world, and not after Christ.

Another Holding Pattern is:

II. HOLDING BACK - What is the

Lord's

Our traditions are involved here, but it also involves the our carnal selfish attitudes. We have this way of justifying ourselves of not giving what God deserves.

Will a man rob God? Yet ye have robbed me. But ye say, Wherein have we robbed thee? In tithes and offerings.

Give, and it shall be given unto you; good measure, pressed down, and shaken together, and running over, shall men give into your bosom. For with the same measure that ye mete withal it shall be measured to you again.

B. Holding back

commitments

Acts 5:1-10

is the account of Ananias and Sapphira who made a commitment to God publicly that if they so their land they would donate it all to the Lord.

But a certain man named Ananias, with Sapphira his wife, sold a possession, And kept back

part

of the price, his wife also being privy

to it

, and brought a certain part, and laid

it

at the apostles' feet.

It ended up costing both of them their lives.

C. Holding back our whole

heart

We love to cut out a portion of our lives and say, this is for me. This is my area that I enjoy and we refuse to give it to God.

Give God all of yourself.

The first great commandment was to love the Lord with all your heart, soul, mind and strength. Nothing should ever be held back from God if you are a Believer.

I have every reason to believe that Ananias and Sapphira were saved. They started off with good intentions. But some where along the way to the church, they got sidetracked! They ended up lying to the Spirit of God and holding back! The penalty they suffered was severe. God required their lives !

The 3rd Holding Pattern is a positive one:

III. HOLDING UP - The

Church

No, not robbing a bank or a car jacking, but rather holding ups HOLDING UP THE WORK OF GOD

The enemy of God's people Amalek which is a type of the flesh came and fought against Israel. Moses, Aaron, and Hur went up on top of a hill where they could view the battle. Something unusual happened. As long as Moses held up his hands, then Israel prevailed, but when he let his hands down, Amalek prevailed ! The key to victory then was Moses holding his hands up!

But his arms got heavy and notice what happened in

Exo 17:12

:

But Moses' hands

were

heavy; and they took a stone, and put

it

under him, and he sat thereon; and Aaron and Hur stayed up his hands, the one on the one side, and the other on the other side; and his hands were steady until the going down of the sun.

We need some folks like Aaron and Hur today in the church that will lift others up. We need some who support others.

The church today can't function without people like Aaron and Hur. We need more people who will lift up others and hold them up! We need some who can be used as a prop.

A. Hold Up your church through your

prayers

Aaron and Hur were in in type those who lift up holy hands in prayer ! We've got programs, but they want work without prayer ! We've got potential, but it can't be realized without prayer ! We've got people, but they can't be reached without prayer!

B. Hold Up your church through

participation

The church needs your involvement! Many of you here have tremendous gifts, abilities, and talents that God can use. He gave them to you to employ in his work! What we could do if more folks were involved in the work of this ministry! Will you support this church by participating and serving?

C. Hold Up your church through your

purse

Are you willing to support the church with your finances? Are you tithing? If you're not, now would be a great time to start! Let God prove himself to you.

D. Hold Up your church through your

promotion

Statistics show that the reason most folks come to church is because someone invited them! Your invitation may be the difference between whether they come to Christ or not!

You can make a difference in the lives of this community by being a walking, talking, living advertisement of the mercy and Grace of our Lord.

IV. HOLDING FORTH - The

Word of God

That ye may be blameless and harmless, the sons of God, without rebuke, in the midst of a crooked and perverse nation, among whom ye shine as lights in the world;

Holding forth the word of life; that I may rejoice in the day of Christ, that I have not run in vain, neither laboured in vain.

V. 15 is holding forth the truth with our the way we live our life.

V. 16 is holding forth the truth with our words.

With our words and our life, we need to be holding forth the Gospel of Jesus Christ.

V. HOLDING STUBBORN - against God's

will
Why Bubble Gum is Pink?
"Ask anyone about the color of bubble gum and they'll invariably say "pink." In 1928, Walter Diemer accidentally created the first successful batch of bubble gum while playing around with different recipes. He made it pink because, at the time, that was the only food coloring available in the factory. When contemplating whether to discard or memorialize something, it might be wise to chew a piece of bubble gum and think about the initial reasoning behind that particular tradition."


Source: Houston Chronicle
Why do you cut off the ends of the meat?
A little girl asked her mother, "Mommy, why do you cut the ends off the meat before you cook it?" The girl's mother told her that she thought it added to the flavor by allowing the meat to better absorb the spices, but perhaps she should ask her grandmother since she always did it that way.
So the little girl finds her grandmother and asks, "Grandma, why do you and Mommy cut the ends of the meat off before you cook it?" Her grandmother thought a moment and answered, "I think it allows the meat to stay tender because it soaks up the juices better, but why don't you ask your Nana, after all, I learned from her and she always did it that way."
The little girl is getting a little frustrated, but climbs up in her great-grandmother's lap and asks, "Nana, why do you cut the ends off the meat before you cook it?" Nana answered, "I don't know why these women do it, I did it because my pot wasn't big enough."…
Submitted by Chris Stroup, Source Unknown
Let us get to know you!
Please take a moment to send us your information so that we may stay connected with you. Your information is carefully managed and protected.
How did you hear about us?