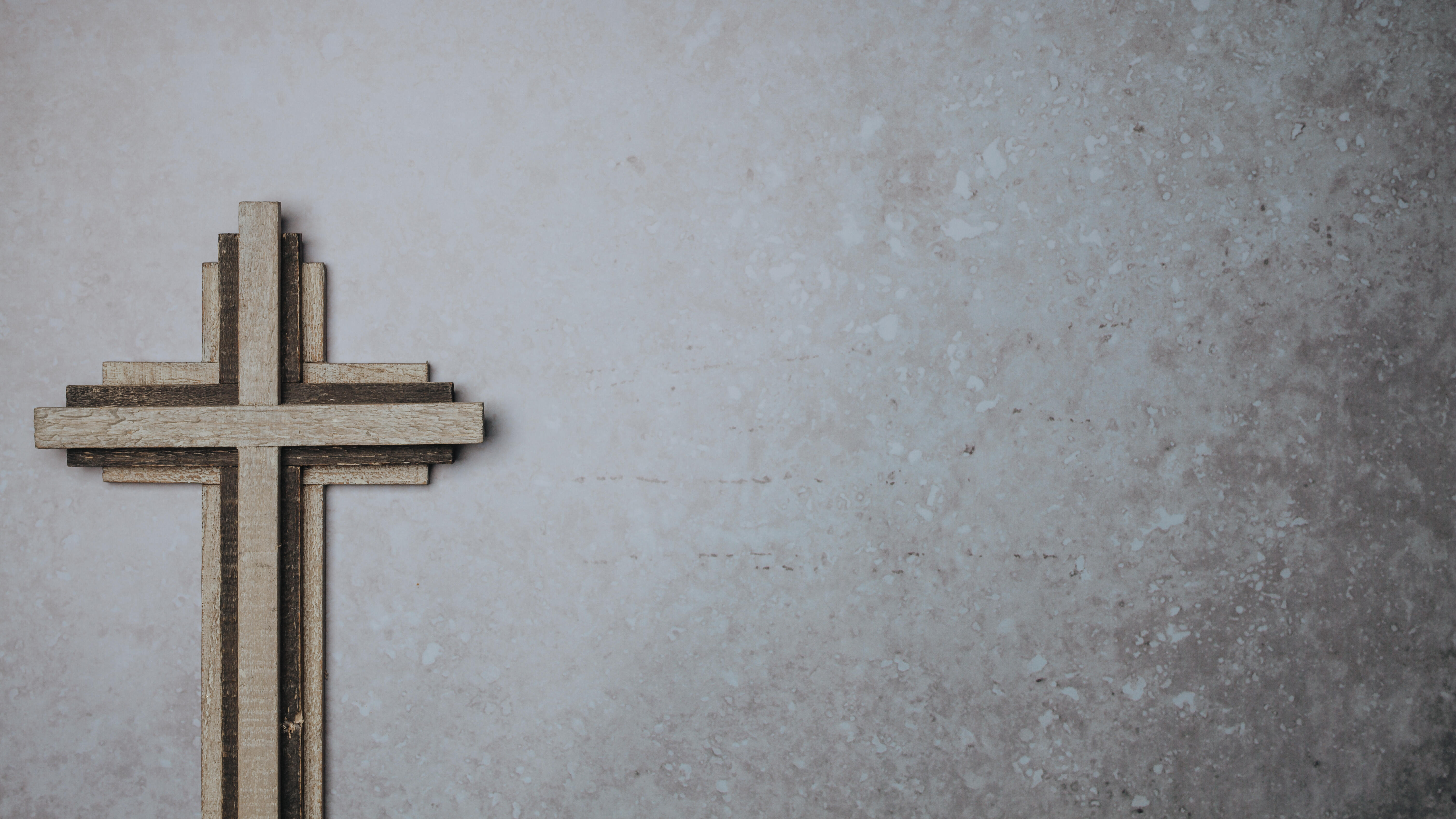 Maineville Baptist Church
2022.07.24 AM - CLOSE TO SALVATION
Welcome
Thanks for reading the digital bulletin for today. Let's pray and be focused on what God has for us in His Word and also seek to touch the lives of those around us.
If it is your first time being with us, please know that we are very thankful that you are here and pray that God would touch your life today and meet your needs.
If there is something we can do for you, please don't hesitate to let Pastor Mark Sage know, Pastor Jon, or one of the ushers. Pastor Sage's mobile phone is t (513) 716-2315 or pastorsage@gmail.com
Order of Service
11 am Service
703: NOTHING IS IMPOSSIBLE
342: JESUS SAVES
WELCOME AND ANNOUNCEMENTS
381: BLESSED ASSURANCE
SCRIPTURE READING: MARK 12:28-34
336: REDEEMED
SERMON: "CLOSE TO SALVATION
INVITATION: 486 THE SAVIOR IS WAITING
DISMISSAL
No Afternoon Service Today.
Sermon: "CLOSE TO SALVATION"-Pastor Mark Sage
Many were attacking Christ after his triumphal entry into Jerusalem. As many came to rejoice at the glorious entrance, there were probably many more that were out to destroy him and his doctrine. They were doing their dead-level best to shoot holes in His doctrine or person because they knew and certainly Satan knew that something was going to be happening there.

First came the Pharisees teamed up with the Herodians. A Jewish political party who sympathized with the Herodian rulers in their general policy of government, and in the social customs which they introduced from Rome. They were at one with the Sadducees in holding the duty of submission to Rome, and of supporting the Herods on the throne.

— Easton's Illustrated Dictionary

Then the Sadducees came with their one and only argument in their arsenal that seemed to hold weight against the Pharisees, in reality it was based on little to no truth at all.

We even see the Scribes Rebuked in vv.35-40.

In the midst of all of this we see one of the scribes come up who we might describe as being skeptical of Christ. Another passage calls him a lawyer which was an ancient name for the scribes because they were equipped in the Law.

Apparently he had heard Christ answering the Pharisees, Herodians, the Saducees, and heard his answers and that they were either filled with wisdom in his opinion or he was impressed that this Jesus had stumped them.

It says in

Mark 12:28

And one of the scribes came, and having heard them reasoning together, and perceiving that he had answered them well, asked him,

In either case, he had a question for Jesus. This question was likely one that he had pondered long and hard, it is one they he had studied out apparently independently of those who were his teachers because none of them were able to see the simple truths that this man had understood. So he threw this questions at Jesus.

"Which is the first commandment of all."

This was and is an important question. It was a question that is only listed this way in this scripture. It not saying what is the greatest commandment – it is not saying which is first in order, it is not saying what is the most important commandment – but what is the basis for all the other commandments.

Jesus answered him in

Mark 12:29-31

And Jesus answered him, The first of all the commandments is, Hear, O Israel; The Lord our God is one Lord: And thou shalt love the Lord thy God with all thy heart, and with all thy soul, and with all thy mind, and with all thy strength: this is the first commandment. And the second is like, namely this, Thou shalt love thy neighbour as thyself. There is none other commandment greater than these.

If you want to understand and start with a basis for all of your Chritianity and your beliefs and your security and your hope, and your purpose for being on this green earth, it is summed up in these verses.

vv. 32 -33 give the mans response.

Jesus saw that he answered discreetly.

Discreetly defined: in a mind-having way, i.e. prudently – this is the only occurrence of this Greek word in the New Testament translated here as discreetly. - Prudently; circumspectly; cautiously; with nice judgment of what is best to be done or omitted.

Jesus was able to see something in this man's life, a spark of hope, a foundation of understanding and was able to say to him, - you are not far off. I believe that this passage can teach us something wonderful both to the able witness for Christ and for the person without Christ.

I. You are close to if you

believe

there is

one

God

There are many variations to the theistic view that of monotheism. You can go throughout the world and count many religions that say there is one God.

Hear, O Israel: The LORD our God

is

one LORD:

But to us

there is but

one God, the Father, of whom

are

all things, and we in him; and one Lord Jesus Christ, by whom

are

all things, and we by him.

Even the Bible says that there is only on God and on faith. People all over the world are saying that we are all god's children, part of the family of God.

One Lord, one faith, one baptism, One God and Father of all, who

is

above all, and through all, and in you all.

II. You are close if you realize the importance of

loving

God

People all over this world say they love God, that they sacrifice for God, that they would they love to express themselves in their own way to God.

All of the Jews of the day of Christ knew, had a head knowledge of this command, to love God. They lived strict lives according to the written law.

Other people have confined themselves in monasteries; have committed their lives to live in an austere way because they love God.

Yet the bible does not say that those things prove that you love God. Giving something on the altar of sacrifice before God may be a good thing, but it doesn't prove your love for God.

Though there are many people that understand and realize that it is important to love God in reality do not love God. The Bible does teach us the way to show our love, even to prove our love to God.

If ye love me, keep my commandments.

Ye are my friends, if ye do whatsoever I command you.

For this is the love of God, that we keep his commandments: and his commandments are not grievous.

If you realize that you need to love God, you are not far off.

III. You are close if you value

treating

your

neighbor

right

We call it commonly today "The Golden Rule", but really it is a Biblical Admonition

Therefore all things whatsoever ye would that men should do to you, do ye even so to them: for this is the law and the prophets.

On our good days we can be good neighbors in this life. We try to think of what we can do to lift the burden of another; we find out how we can keep others encouraged and not just live for ourselves. You can see a lot of people like that.

There are a lot of people that are often neighborly with people who do not live near them and with the people that are actually their neighbors they can't get a long with.

Most of us here this morning though, do believe that this is right and that we should try to love our neighbors as ourselves.

If you realize that you need to love your neighbor – you are not far off.

You may not be far off, but understand this:

IV. You may be close, but

close

is not

enough

Jesus said if you believe these things that you are not far from the kingdom of God. The fact is though you are may not be far, you still are not there.

The Plain teaching and application here is this:

A. You may have great knowledge

B. You my have accomplished good works in your life

C. You may even have repented of your sin

You may not be far but you have still fallen short.

For all have sinned, and come short of the glory of God;

The wages of those sins is death and hell:

And shall go out to deceive the nations which are in the four quarters of the earth, Gog and Magog, to gather them together to battle: the number of whom

is

as the sand of the sea.

The only hope we have is Christ the Lord - and his payment for our sin:

But God commendeth his love toward us, in that, while we were yet sinners, Christ died for us.

That is where our faith belongs, not on self, not on my abilities or goodness, and works, but faith alone in Christ.

YOUR FAITH SHOULD BE IN NOTHING ELSE.

John G. Paton was making a translation of the Scriptures into the native language spoken in the country where he was a missionary New Hebrides, and searched long for a word for "Faith". The natives had no word for "believe".

One day, while working on his translation, a native entered his room and, tired out, flung himself down on one chair, resting his feet on another chair and remarked how good it was to "lean his whole weight" on the chairs.

Dr. Paton noted the word he had used for "lean his whole weight"; he had his word for "believe".

— Encyclopedia of 15,000 Illustrations

That is exactly what we need to do: In two specific courses:

- Christian for you to lay aside all other things that are draining your faith, and lean your whole weight on Christ to live your life for him.

- If you are here, not far from the truth – why don't you just go ahead and lean all of you faith on Christ as well, trusting only him for salvation.

He has said that if you will believe on him, he will save you.

For whosoever shall call upon the name of the Lord shall be saved.

Call on Him as your Lord and Savior, trusting in Him and Him alone.

Someone may run a great race but if he does not cross the finish line, no matter how close he has come, he has not finished.

D.L. Moody, by his own admission, made a mistake on Oct.8,1871. It was a mistake he determined never to repeat.

He had been preaching in the city of Chicago. That particular night drew his largest audience yet. His message was 'What will you do then with Jesus who is called the Christ?'.

By the end of the service, he was tired. He concluded his message, and once again presented the true Gospel with a concluding statement; 'NOW I GIVE YOU A WEEK TO THINK THAT OVER … AND WHEN WE COME TOGETHER AGAIN, YOU WILL HAVE AN OPPORTUNITY TO RESPOND.'

A soloist began to sing. But before the final note, the music was drowned out by clanging bells and wailing sirens screaming through the streets. The Great Chicago fire was blazing. In the ashen aftermath, hundreds were dead and over a hundred thousand were homeless.

Without a doubt, some who heard Moody's message had died in the fire. He reflected remorsefully that he would have given his right arm before he would ever give an audience another week to think over the message of the Gospel.

Friend, you may have come far – you may have done some good, you may have cleaned yourself up, but you cannot make it over the finish line without some help. That help; the one that will carry you over the finish line is the Lord Jesus Christ.

Will you trust in Him today?
Don't Refuse Your Pardon
In 1830 George Wilson was convicted of robbing the U.S. Mail and was sentenced to be hanged. President Andrew Jackson issued a pardon for Wilson, but he refused to accept it. The matter went to Chief Justice John Marshall, who concluded that Wilson would have to be executed. "A pardon is a slip of paper," wrote Marshall, "the value of which is determined by the acceptance of the person to be pardoned. If it is refused, it is no pardon. George Wilson must be hanged." For some, news of the pardon comes too late. For others, the pardon is not accepted.
Source: The Bible Exposition Commentary: New Testament-Volume 1, Warren Wiersbe
Jesus is the Only Way to Heaven
John Dyer, a Welsh poet and pastor from the 1700s once wrote, "A man may go to Heaven without health, without riches, without honors, without learning, without friends; but he can never go there without Christ." Today our world is filled with people who are seeking some other way to God than the one found in the blood of Jesus and His precious name, but all such efforts are doomed to failure. Jesus is the only Way to Heaven.
Source: Forty Thousand Quotations, Charles Noel Douglas
Let us get to know you!
Please take a moment to send us your information so that we may stay connected with you. Your information is carefully managed and protected.
How did you hear about us?