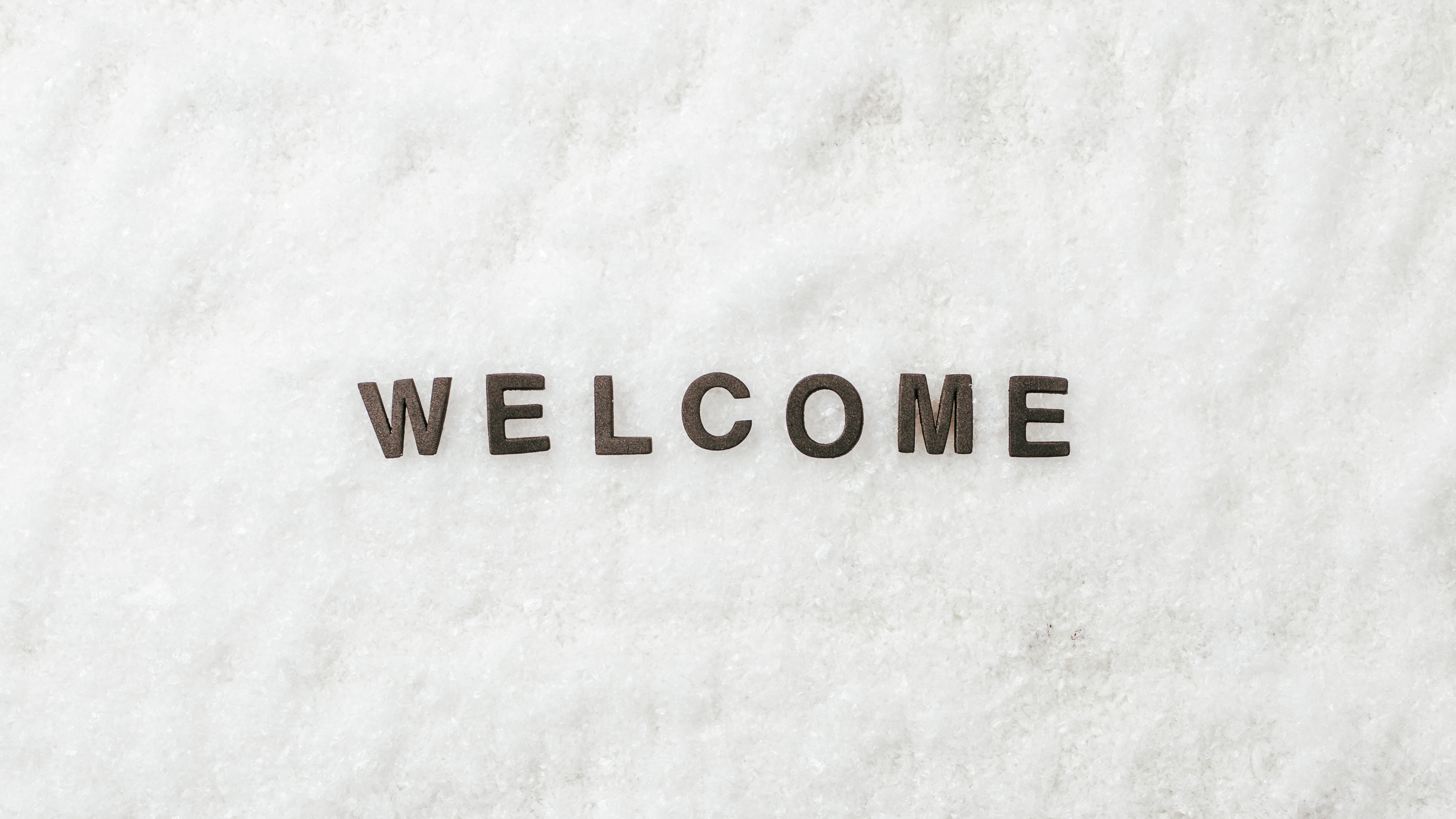 Maineville Baptist Church
LEADING IN FAITH
Welcome
Thanks for reading the digital bulletin. Let us prepare our hearts for God's word today, so we can make an impact in others' lives!
If it is your first time being with us, please know that we are very thankful that you are here. Our prayer is that God would touch your life today and meet your needs.
If there is something we can do for you please don't hesitate to let Pastor Mark Sage, Pastor Jon, or one of the ushers know. Pastor Sage's mobile phone is: (513) 716-2315 Email: pastorsage@gmail.com
Order of Service


11 am Service
348 I JUST KEEP TRUSTING MY LORD
346 I STAND REDEEMED
WELCOME AND ANNOUNCEMENTS
549 LIKE A RIVER GLORIOUS
SCRIPTURE READING: Judges 6:11-27
387 BECAUSE HE LIVES
Sermon: "Leading in Faith", Pastor Mark Sage
INVITATION: 494 HAVE THINE OWN WAY, LORD
DISMISSAL
1 pm Afternoon Service
532 HEAVENLY SUNLIGHT
255 FAIREST LORD JESUS
Sermon: " Fixing Church Culture- Identifying the Enemy Pt 2", Pastor Mark Sage
INVITATION: 481 JUST AS I AM
DISMISSAL
Sermon: "LEADING IN FAITH": Pastor Mark Sage
Download

REVIVAL OUTREACH

September 3, 2022 - 12:00 PM - 12:00 PM

We are putting out door hanger for our upcoming revival. Come help us get out the message.

What an amazing and sobering job it is to be involved in the local church, as a leader, teacher or worker. It is amazing because it puts us in places and doing things that we never thought of, let alone thought possible in our own lives.

Ye a lot of times we find it difficult as we are trying to live up to our calling. By the way, all of us have a calling in the ministry of our Lord Jesus Christ, we have different positions, but all of us are called to service.

You see, God never meant for us all to be working full time in the church, we would all have overlapping, even the same sphere influence. Instead, it takes us from all walks of life, job settings, and social settings, that we might be able affect them for righteousness.

Now, your sphere of influence might be bigger than mine. Your sphere of influence might be

Our service must always be impacting our sphere of influence. My preacher would always put it like this, He would take a piece of paper or a note card, and he would draw a circle in it. He would put a dot in the middle of the circle.

Here is a short list of areas that every one of us should be striving to achieve Christian maturity within.

• Faithfulness – to do the basic things God expects

• Steadfastness – not easily moved

• Death to self – your goals, your dreams, your wants – but especially your feelings

• Loyalty – to God, to your local church

• Diligence – instead of the ministry being a back burner item, it should be the focus, with everything else as a means to continue.

This evening if I can have us work on one thing, if there is one thing that will help us impact our sphere of influence, that one thing would be Faith.

But without faith

it is

impossible to please

him

: for he that cometh to God must believe that he is, and

that

he is a rewarder of them that diligently seek him.

Taking it a little further, lets have faith to be leaders.

A couple of pointers before we get into the message this morning.

• Leaders lead from the front.

• Leaders are confident in the one that put them into position

• Leaders don't allow anything to stop them – but accomplish the mission that has been assigned them

• Leaders for Christ don't leave room for personal shame or to be ashamed of him, he is willing to do anything and suffer anything for the Master.

• Leaders for Christ always seek to perform at a high level.

The size and scope of who we lead and influence may very - but we are all leading people somewhere.

I. Faith that produces

conviction

By the grace of God, he can use you.

Everyone of us here today is a leader. People are following you, your attitude, your ideals, your example. They follow what you teach, what you say, what you live.

In order to teach, lead, or preach effectively, we must believe in what we are doing.

I never made a good carpet salesman, my first job out of the Marine Corps.

One of the reasons I did not make a good carpet salesman is that I did't believe it was worth it.

Do you believe that your effort is worth something, do you believe and faith that you can make a difference in those children, in those people that you work with.

• No one wants to follow a person who does not have conviction in what they are doing.

• No matter how many come to your class, do it with conviction.

• No matter what the attitudes of those you are working with, do your job with conviction and then you can make a difference.

II. Faith that the

message

you are sharing can make a difference

Do you believe in this book, that it is a supernatural book and that through it that God can save even the most wicked sinner? Do you believe that the very words of this book have power to change hearts and convict souls of sin?

Do you believe that someone who hears the message and repents and puts his or her faith in Christ will have everlasting life?

Do you believe that this book can change the lives of those that hear it today and tomorrow, even your own life.

Jesus said unto him, If thou canst believe, all things

are

possible to him that believeth.

The problem is we far too often hang to much on the preacher, teacher or worker. No doubt we can mess things up. But the message is what is important. We were sharing some testimonies of from Dr. David Gibbs in Achievers class on Wednesday.

Standard Oil – Christian business men's luncheon. Street preacher.

III. Faith in the

person

that you have been teaching or leading

Here is another problem we often run into, we don't believe in that person we are working with. We say often there is no hope for that person.

Don't ever say that. There is hope for everyone as long as they breathe. God knows the cutoff point, I certainly don't and never will. But people know it when you don't believe they will ever make it.

At MBC, we need to have people that have hope in others that God will do a work in their lives still.

They say that there is a reciprocity rule in human behavior, meaning that if we hold someone in high regard and continue to do that, that over time they will come to hold that opinion about us.

I think it is more plainly stated in the golden rule:

Therefore all things whatsoever ye would that men should do to you, do ye even so to them: for this is the law and the prophets.

It also involves the law of sewing and reaping

Be not deceived; God is not mocked: for whatsoever a man soweth, that shall he also reap.

Jesus answered and said unto them, Verily I say unto you, If ye have faith, and doubt not, ye shall not only do this

which is done

to the fig tree, but also if ye shall say unto this mountain, Be thou removed, and be thou cast into the sea; it shall be done.

So how do we impact our sphere of influence, believe God, have Faith that God can work in your life, in the lives of others, through His Word to see lives changed.

Think about this when you hand out a tract or knock on a door to tell someone about Christ.

Faith is not believing that God can, but that God will.

V. Faith even when things look

bleak

or prayers go

unanswered

Teach me thy way, O LORD, and lead me in a plain path, because of mine enemies.

Deliver me not over unto the will of mine enemies: for false witnesses are risen up against me, and such as breathe out cruelty.

I had fainted

, unless I had believed to see the goodness of the LORD in the land of the living.

Wait on the LORD: be of good courage, and he shall strengthen thine heart: wait, I say, on the LORD.

Faith is idle when circumstances are right, only when they are adverse is one's faith in God exercised. Faith, like muscle, grows strong and supple with exercise.

VI. Faith that we can

accomplish

the

mission

that God has assigned to us

And I thank Christ Jesus our Lord, who hath enabled me, for that he counted me faithful, putting me into the ministry;

One of the things we do is that we often remember our failures; see our frailties; and recognize our shortcomings and with the knowledge of those things we say – "how can we possibly do it." I will tell you, because we have a God in heaven who said go and do it.

If I will walk with Him, I will get to know Him; if I will get to know Him, I will trust Him; if I trust Him I'll serve Him, and if I serve Him, I'll be the leader he wants me to be.

Faith is what we need in our daily lives, faith is what we need in our leadership for God.

Loose things on the deck of a ship will be blown or washed overboard when the storm comes. There is only one way to keep them firm, and that is to lash them to something that is fixed. It is not the bit of rope that gives them security, but it is the stable thing to which they are lashed. Lash yourself to Christ by faith, and whatever storm or tempest comes you will be safe, and stand firm and immovable.
I Am a Lighthouse
The captain of a ship looked into the dark night and saw a light in the distance. Immediately he told his signalman to send a message, "Alter your course ten degrees south." He promptly received a reply, "Alter your course ten degrees north."
The furious captain sent another message, "Alter your course ten degrees south. I am a captain!" Soon another reply was received, "Alter your course ten degrees north. I am seaman third class Jones."
The captain sent a final message, "Alter your course ten degrees south. I am a battleship." The reply was, "Alter your course ten degrees north. I am a lighthouse."
We must not try to direct our own lives, but yield to the direction of Jesus. -Ministry 127
Monarch Migration
Monarch butterflies are a celebrated species that automatically capture attention with their brilliant beauty. Each fall, these butterflies migrate from the United States and Canada to Angangueo, Mexico. Amazingly, they all congregate at the top of the same mountain each year with phenomenal punctuality around the first of November. They are so dense that you can actually hear the noise of their wings flapping when they take off to fly, and the trees literally bend from their cumulative weight.
Researchers have tried to understand the Monarch's ability to navigate this enormous distance with such precision. In a recent study funded by the National Institutes of Health, scientists painted the antennas of a sample group. Some had their antennas dipped in black paint and others received a clear coat of paint. This eliminated any sense of smell for both groups. It was discovered that those with clear paint were able to find their way, but those who had their antennas blocked from light became disoriented and lost their way.
Researchers noted that these beautiful creatures are completely dependent on the sun to give them guidance. Like a well-calibrated GPS, they track with the sun's light to find their precise destination. It's a great picture of how we too are utterly dependent on the Son to direct our migration through life.
Source: In Other Words
Let us get to know you!
Please take a moment to send us your information so that we may stay connected with you. Your information is carefully managed and protected.
How did you hear about us?