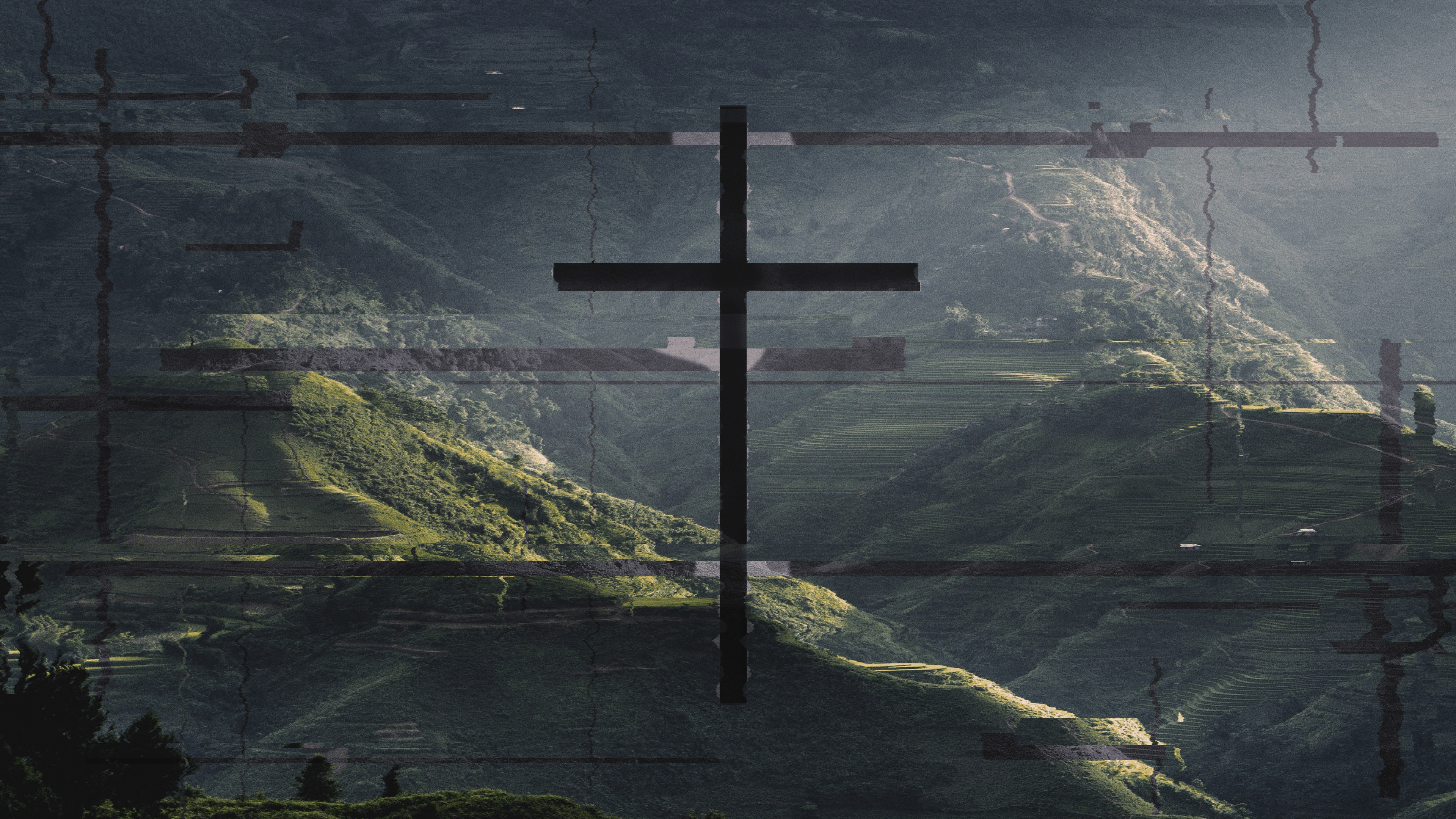 Maineville Baptist Church
2022.08.28 AM- Christ on the Edge
Welcome
Thanks for reading the digital bulletin. Let us prepare our hearts for God's word. Today we will be focused on the extent that Christ went through to reach us with the light of the Gospel.
If it is your first time being with us, please know that we are very thankful that you are here. Our prayer is that God would touch your life today and meet your needs.
If there is something we can do for you please don't hesitate to let Pastor Mark Sage, Pastor Jon, or one of the ushers know.
Pastor Sage's mobile phone is: (513) 716-2315
Email: pastorsage@gmail.com
Order of Service


11 am Service
395 STANDING ON THE PROMISES
689 JESUS LOVES EVEN ME
WELCOME AND ANNOUNCEMENTS
184 THE BIBLE STANDS
SCRIPTURE READING: Matthew 4:12-17; Matthew 5:13-16
181 WONDERFUL WORDS OF LIFE
SERMON: "Christ on the Edge"- Pastor Mark Sage
INVITATION: 284 BENEATH THE CROSS OF JESUS
DISMISSAL
1 pm Afternoon Service
497 SEARCH ME O GOD
680 REJOICE IN THE LORD
SERMON: "Fixing Church Culture: "What if"- Pastor Mark Sage
INVITATION: 476 I SURRENDER ALL
DISMISSAL
Sermon: " Christ on the Edge"- Pastor Sage
One of my favorite quotes that I ever heard was from a missionary who went the Philippines in the early 1970's, I never heard it until I was in college but it is one that spoke to my heart in a great way because it was one of that spoke of dedication; it spoke of courage and commitment to God. It was quote that said simply this; "Get out on a limb, that is where the fruit is." The meaning is simply this when applied to the Christian life, you are going to have to trust God and step out by faith; get outside your comfort zone and go somewhere and/or do something that will require you to trust in God.

The Christian life is not to be conducted in such a way that every problem and hurdle must be dealt with before we launch out – the fact is God wants us to go out there where there really is not a lot of support as far as carnal things. Not a lot of carnal provisions, but to go at God's command and trust him to provide the financial means, the physical needs, the support needs and the spiritual needs.

I remember that quote and I say, what a revelation, what a thought to go out and trust God and live out there on the edge of your means and beyond your means at times trusting God to provide. It is living on the edge.

The truth is, Bob Hughes was not the first one to come up with that concerning following God. The Bible teaches us that throughout the Old Testament there were men and women living on the edge – trusting God – the New Testament is full of them as well.

But the greatest one we can see from our Scripture reading to day, was Jesus Christ Himself, He was the one who truly lived His life on the edge.

I am preaching on Christ on the Edge, - lets pray>

Living on the edge for Christ and living on the edge as a man would use the term is a completely different situation.

When a man lives on the edge, he does it for the thrill. That is what King's Island is all about, rollercoasters and rides that send your belly into your brain, and all of your body tells you are going to die, but you also know that you are buckled in so tightly that you can breathe. Why do we do that – because we love the thrill of it.

Why do we climb a mountain, run a race, or take a dare – for the thrill, we like the rush, the exhilaration.

But when we live on the edge for Christ, we do not do it for a cheap thrill; it is not fleeting exhilaration – but it is so that we might bring a thrill or please the one who saved us. Jesus Christ – because that is how he lived his life.

This morning I want to preach about how that Christ was on the edge and His examples for us through it.

I. Christ went to the

edge

The Lord came to the edge of his nation – to the far side of inheritance of Zebulon and Naphtali and there began his ministry in the city of Capernaum.

This was not capital of Israel and the area of Judea that is so often quoted in Scripture – this was on the outskirts of town. This was not a place that was popular to the insiders of the Council or the Pharisees nor Scribes. This was not the common haunt of dignitaries – but was a place that was on the far edge.

When the Bibles says the borders, it is not talking about the borders between counties, but very edge of what they could call their homeland, this was the borderland.

Isn't interesting how that the Son of God who said he was called to the lost house of Israel, would choose to have as the home base of most of his ministry a place that had many Gentiles in it?

As a matter of fact, the prophecy is very specific about where this place would be. It was even called the Galilee of the Gentiles, which meant that is was chiefly inhabited by them.

That is why it is no surprise that this would be the place where the::

• It was here he healed a man who was paralyzed,

Matthew 9:1

• He healed the Roman Centurion's servant,

Matthew 8:5

• He healed the son of a Nobleman there in

John 4:46-54

• He also healed the ruler of synagogues daughter there in

Matthew 9

as well, but other these others were all likely Gentiles that Christ worked with.

• They were not his responsibility at this moment, but he was willing to reach anyone that was on the edge.

Friend, perhaps this morning you have been living on the edge as well. Your edge isn't exactly like this one in this passage but it is not exactly like anyone else's story either. Yours is a unique one of a kind story. But it has kept on the edge:

• The edge away from your loved ones

• Your edge maybe away from society in general.

• Perhaps it is in loneliness or depression, maybe the edge for you is a loathing of your own depravity.

• Perhaps the edge we are talking about is one that is your desire to still be part of this world.

• Your love of the world.

II. Christ went to the edge to a people in

darkness

People on the edge are often in darkness.The first ones to fall into darkness are those who are living on the edge of the world and sin because of their desire of them. They think that they can live close to it and not be burned by it. But there is usually a day when then they fall into it.

Darkness has many connotations in the Word of God, but basically and primarily in simply means "IGNORANCE."

Ignorant or ignorance are good words, they are descriptive words of a person that does not have knowledge or the knowledge of something. For instance a person who knows nothing of medicine is ignorant of medicine and its affects. As person who has not watched or played football before is going to ignorant of its rules.

Most of this world today is ignorant about God and what he wants from us and even how to be saved. We call it spiritual darkness. Sure, we know a lot about religion, we know a lot about theology even – but are ignorant of God.

Christ went to the edge constantly to teach the chosen people of God, Israel, about God. He rebuked the Rabbis, scribes, Pharisees, even the High Priest and Sanhedrin – because they were in darkness. In

Matthew 15:14

notice what the Lord calls them: basically they were people in darkness leading other peoplein darkness as if they know where they are going.

Let them alone: they be blind leaders of the blind. And if the blind lead the blind, both shall fall into the ditch.

III. Christ went to the edge to bring them the

Light

The Bible is full of references to the light.

• Light casts out darkness.

A. The

Bible

is called a light

NUN. Thy word

is

a lamp unto my feet, and a light unto my path.

God is called the Father of Lights

Every good gift and every perfect gift is from above, and cometh down from the Father of lights, with whom is no variableness, neither shadow of turning.

B.

Believers

are called light

Giving thanks unto the Father, which hath made us meet to be partakers of the inheritance of the saints in light:

That

was the true Light, which lighteth every man that cometh into the world.

D. The

Gospel

is called the Light

In whom the god of this world hath blinded the minds of them which believe not, lest the light of the glorious gospel of Christ, who is the image of God, should shine unto them.

From our scripture reading, we read:

Matthew 4:16

The people which sat in darkness saw great light; and to them which sat in the region and shadow of death light is sprung up.

Let me tell you something, that is where this world is at today, that is where you may be at to day, you might be in a region where the shadow of death is. You might be in a place where death is knocking on your door, our nation is certainly in that predicament today, the Supreme Court has called evil and sinfulness good, where our President calls a beautiful thing – our nation is in trouble.

But the answer is not an argument or even a vibrant debate – though we as citizens must stand up for truth – but the answer to our nation's woes and the answer to our souls deepest need is the Light of the Gospel.

IV. His message of light:

Repent

and

Believe

in Him

The reality of Christ's preaching was tougher than you might believe. He was saying in verse 17 of

Matthew 4

; was that mankind in order to receive salvation, for you as an individual in order to be saved from hell, but repent and believe in JESUS CHRIST.

Repent means to humble yourself in the realization that you are a sinner and can never save yourself – to have a godly sorrow for that sin that is in your life and to be willing to turn from by God's grace and place your life and your eternity in God's hands.

I tell you, Nay: but, except ye repent, ye shall all likewise perish.

A Bible college student began talking to a man the Pacific Garden Mission, about his at soul. The man argued, "I do not believe the Bible. I am an atheist. The student repeated one verse, "Except ye repent ye shall all likewise perish."

The fellow scoffed, "I told you I didn't believe it. Again the student quoted, "Except ye repent, ye shall all likewise perish."

The man exasperatingly uttered, "You disgusting fellow, what is the use of telling me that?" Again the student repeated the verse.

In anger, the man struck the student between the eyes with his fist sending the Bible one way and the student the other. God gave him the grace to stand up and said, "My friend, God loves you, and "except ye repent, ye shall all like wise perish."

The next night that man was in the mission before the meeting began. He confessed: "I could not sleep all over the wall I read, "Except ye repent, ye shall all likewise perish, I saw it on my pillow. When I got up I saw "Except ye repent,' at the break fast table and all through the day it was before me. I have come back to settle it."

Are you ready to repent. Christ went to the edge to see anyone he could saved – he relish in living on the edge are try to be just like the people on the edge in order to reach them – He just brought the Light to them.

Will you live on the edge to bring the light to someone in darkness? To see them saved – their life redeemed? What will you do.
Rescue the Perishing
Fanny Crosby loved sharing the Gospel with anyone who would listen. In 1869 she penned the words to "Rescue the Perishing." When asked about the song, she explained, "It was written following a personal experience at the New York City Bowery Mission." She went on to explain that she would go one night a week to talk to "her boys."
One night while speaking to them, she kept having the thought that there was a boy present who had wandered away from his mother and must be rescued that night, or he would be eternally lost. She made a plea to each boy that was there that night.
At the end of the service, one of the young men came forward and said, "Did you mean me, Miss Crosby? I promised my mother to meet her in Heaven, but as I am now living that will be impossible." She prayed with him and led him to Christ. As they finished, he said, "Now I am ready to meet my mother in Heaven, for I have found God."
Source: Amazing Grace: 366 Inspiring Hymn Stories for Daily Devotions, Kenneth Osbeck
The Measure of Compassion
"Compassion can't be measured in dollars and cents. It does come with a price tag, but that price tag isn't the amount of money spent. The price tag is love."—J. C. Watts Jr.
Source: Congressional Quarterly Weekly Report, Volume 54
Let us get to know you!
Please take a moment to send us your information so that we may stay connected with you. Your information is carefully managed and protected.
How did you hear about us?