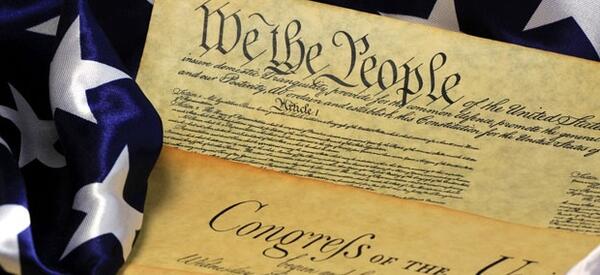 Upcoming Events & Patriotic Service
A Thought from God's Word
Psalm 8:1 says "O LORD our Lord, how excellent is thy name in all the earth! who hast set thy glory above the heavens." What a wonderful verse that is to consider, "…how excellent is thy name in all the earth." We live in a day that God does not hear that a lot. Rather, here is the scorn and mockery of the world. I started to watch something on TV this week and a couple were worried about an upcoming engagement, with soberness one of them suggested, "Let's pray about it first." The two looked at each other and the bursted out laughing. I turned it off.
While this world may mock God, the Believer should make it part of his or her worship time to lift up the name of God. To honor and cherish it, to declare how excellent His name is in our society is also part of our worship. We ought to privately worship God and publically honor His name as well. At the church, He alone should be the focus. All the preaching, the singing, the teaching, and all that we do should be lifting up that name which is above every name.
This Week's Schedule
I want to remind you of a couple of things coming up in the near future at Maineville Baptist Church.
Tomorrow we are having a Patriotic Tract Distribution. We are meeting at the church at 10:30 am to hand out "patriotic" gospel tracts in Maineville neighborhoods. They are tracts about freedom and the blessing of our nation but that also give the Gospel.
On Sunday, I will be preaching in the morning a message entitled: "Adorning or Dishonoring" - how does our testimony affect the Gospel of Jesus Christ. There will be a delicious lungh served after the morning services. Then, at the 1 pm service I really encourage you to come and hear a sermon called "A Clear Consideration of Wine from a Biblical Perspective." This study will dispel some myths about wine in the Bible and teach the Believer to know where he stands and ought to stand. It will help you to be able to explain to others this important and often misinterpreted subject.
July 1st we will have our normal Wednesday night Bible Study, prayer time and Kids Bible TIme. Come on out to that.
Patriotic Service, 4th of July
On the 4th of July we will have an adjusted schedule. We will have Sunday school for all at 10 am, but at 11 am there will be a special Patriotic Service. We are thankful to God for allowing us to be a part of a country that was founded on so many biblical principles. There will be no lunch served or afternoon service on the 4th of July.
200th Anniversary Conference
Try to make it and be a part of everything going on these next few weeks. God bless you all. Lord willing we will see you tomorrow to distribute patriotic tracts or on Sunday. Also, be praying about our 200th Anniversary Conference, August 28-31.
"Worshipping in Spirit and in Truth!"
Our address is: 57 East Foster Maineville Road, Maineville, OH, 45039