Updates & Events
Sermons for the Sunday
Pastor Sage will preach two sermons that are very closely related:
11 am - The Father's Care for the Wayward Son
1 pm - The Father's Care for the Faithful Son
In these two messages we will see our Heavenly Father's special care and tenderness for both of His sons and how it relates to parents dealing with their own children. You won't want to miss these important messages.
We will also be having smoked pork sliders or smoked pork for lunch this Sunday, we are going to smoke about 18lbs of it.
200th Anniversary Conference August 29th - 31st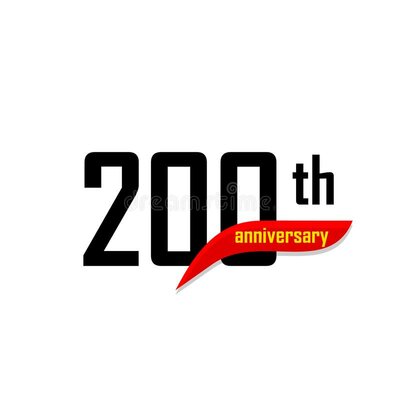 It is not far away, our 200th Anniversary is just around a month away, August 29-31. We are praying that God will increase our influence in our community; see people come to know Christ; and have the church house full. Please do your part and line up your friends, family, and coworkers to attend. There are postcard sized invitations that can be picked up in the foyer at the church. Plan to attend and bring some people with you. A special luncheon will be provided for all on Sunday. Evangelist Tim Green will be our speaker.
Pastor Troy Sage will visit with us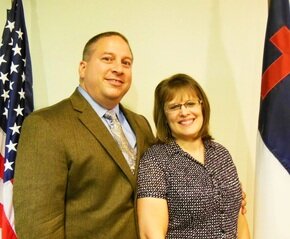 Pastor Troy Sage, our pastor's brother, from Ashland Baptist Temple, will preach for us Sunday afternoon at 1pm on August 1st.
Download/Join our App
We've been using this new app for about 3 months now and it is working well for our church to stay up-to-date with events, announcements, devotions, articles, prayer requests and prayer letters. There are many other tools that are avaiable for our church there as well. You can join Faithlife @ www.faithlife.com - or:
Apple download for App:
https://apps.apple.com/us/app/faithlife-study-bible/id485998842
Google Play store App: https://play.google.com/store/apps/details?id=com.faithlife.mobile&hl=en_US&gl=US
Kids Bible Time
Each Wednesday night we continue to have Kid's Bible Time. While the teens and adults meet in the auditorium for the midweek Bible Study and Prayer time, the children are dismissed for a special lesson from God's Word, usually a craft or activity and a snack.
Upcoming Events
Download
Join us as we canvas and area nearby the church inviting people out for the Anniversary Conference coming up. Hope you can join us.
Saturday, August 7th, 2021  •  10:30 am – 12:00 pm (EDT)
Download
2nd Opportunity to get invitations
Saturday, August 21st, 2021  •  10:30 am – 12:00 pm (EDT)
Download
Join us for observing the Lord's Supper at the end of the 1pm service.
Sunday, September 12th, 2021  •  1–2 pm (EDT)
"Worshipping in Spirit and in Truth!"
Our address is: 57 East Foster Maineville Road, Maineville, OH, 45039