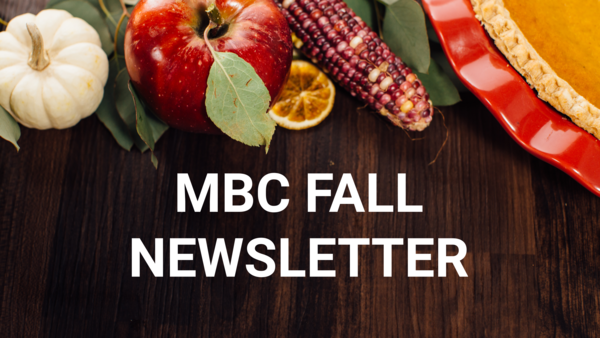 Fall Activities and Thoughts
MBC FALL NEWSLETTER
Thankful for God's Blessings!
We are so blessed to be able to have a God who loves and blesses us in all seasons. As the fall is fully upon us we can trust in His promises and care for us. He doesn't leave or forsake us in any season of life.
He suffers the little children to come unto him
He cares for the youth
He provides for our families
He gives us purpose in through our years
He is with us as we age and renews our strength
He will see us through until we meet Him in heaven
Oh that we might continue to taste and see how good our God is and continue to do that each day and throughout our lives.
So, as the days get shorter; the clock gets moved back and the holiday season is just around the corner, let use the time to draw closer to God. Let's renew our walk with Him and get to know Him in a deeper and great way.
With that thought we have included a few things in this newsletter. Be sure to see the Devotional Guide Below. You can print it out or find it on our App as well. It is in the church foyer also. I have included a New Testament Bible reading plan that will help you stain track. If you need anything don't hesitate to contact me.
- Pastor Mark Sage - pastorsage@gmail.com
Friday Night, October 29th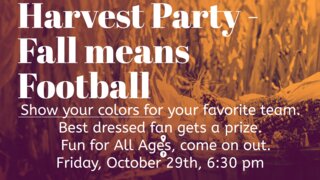 Come out for a good family time. Everyone in the family is included in the fun. We are giving away a lot of candy to the kids. There will be games, activities, a meal, and a devotion from God's Word. We are dressing up in our favorite football team's colors, jersey, or go all out in the whole football uniform or "crazy fan outfit." Best dressed gets a prize. Hope to see you tomorrow.
Read the New Testament in 6 Months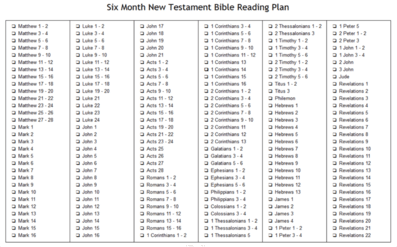 Print this out or pick one up in the church foyer for your Bible reading.
Catching Up on Some Recent Messages and Information
"Worshipping in Spirit and in Truth!"
Our address is: 57 East Foster Maineville Road, Maineville, OH, 45039