Mid-Summer Newsletter
Maineville Baptist Church Update
This weekend...
Blessings to our members, regular attenders and visitors. Thank you for taking a moment to keep up to date with what is going on at MBC.
Continue to pray for our country, our church, and God's will in each of our lives. Let us know if there is something we can pray with you about or a way we can be a blessing.
It takes all of us together to accomplish the Lord's work and will - let's seek to be a part of it.
Two important message for this Sunday:
11 AM Service - 11th Hour Christians
A look at whether we are serving for what we can get or for God's glory.
1 PM Service - "Conquering Giants"
How important it is for each of us to conquer the giants in our lives - and the result it has in our families and others in our lives.
NEW YOUTH PASTOR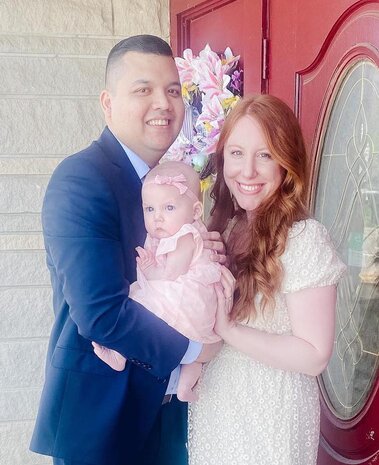 We have been praying for over 3 years for a Youth Pastor. Praise the Lord, Jon Moore has taken the position! Pray for Jon & Hannah as they serve our church and our teens in a more expanded role and for God's leading and provision for all that is planned.
Subscribe to MBC Sermon Podcasts
You can download the recorded audio sermon from MBC services automatically by subscribing on your mobile device via the following link:
https://sermons.faithlife.com/api/channels/2910200/feed
Card Craft Activity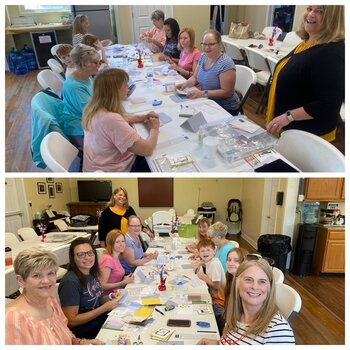 Wonderful time had by all - saving money and making very nice cards together. - June 10th.
Parsonage Workday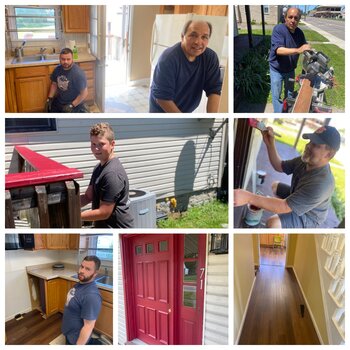 Thank you to Jim, Paul, Josiah, Ralph, and Tim (not picture) for their help in knocking out some the remodeling at the Parsonage to prepare it to rent out again. - June 18th.
Men's Retreat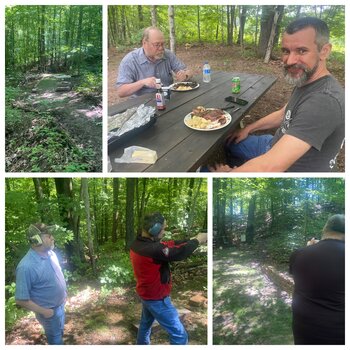 Nice time for some of the men to get away together for fellowship and the Word. Thanks to Chris for bringing some great steak. - June 17th.
RECENT NEWS & UPCOMING EVENTS
Upcoming Events
Download
DEBUT NIGHT for Youth Group
A Place to: Fellowship, Grow, Worship, and Serve!
Ages 12-18
Snacks and Drinks will be provided
Wednesday, July 20th, 2022  •  7–8 pm (EDT)
"Worshipping in Spirit and in Truth!"
Our address is: 57 East Foster Maineville Road, Maineville, OH, 45039