Mission Church August Newsletter
Our mission is to partner with God to see His Kingdom come in Las Vegas as it is in Heaven. We accomplish this as we Love Jesus, Live Like Jesus, and Lead Others to Jesus
Pastor's Note

Hello Mission Church,
Summer break is over, the school year has started, and for many of us, we are acclimating to new or even familiar patterns and rhythms of life. At Mission Church, our rhythm has been to study the Psalms during the summer. This Sunday, we will take a look at Psalm 33 and then pause our series as we prepare to work through the book of Ephesians which will take us into the Advent season. Be sure to attend for week 1 of the series on 8/21, as we will pass out Ephesians CSB Scripture Journals. This would be a great week to invite a friend!
I am looking forward to the fall, and I am praying Paul's prayer for wisdom over you from Ephesians 1:15-19.
"For this reason, ever since I heard about your faith in the Lord Jesus and your love for all God's people, I have not stopped giving thanks for you, remembering you in my prayers. I keep asking that the God of our Lord Jesus Christ, the glorious Father, may give you the Spirit of wisdom and revelation, so that you may know him better. I pray that the eyes of your heart may be enlightened in order that you may know the hope to which he has called you, the riches of his glorious inheritance in his holy people, and his incomparably great power for us who believe."
Thank you all for your dedication to the mission and vision of Mission Church! Take a moment to scroll through the rest of the newsletter below to see what's coming up.
Grace and Peace
Pastor John
Good News Club Volunteer Training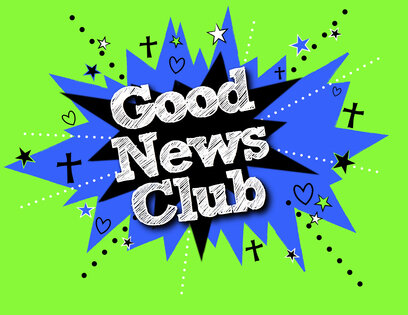 Interested in sharing the Gospel with kids this school year? Check out the upcoming Good News Club training this Saturday, 8/13, at Liberty Baptist, 6501 West Lake Mead. The training is from 9 am to 3 pm. Lunch will be provided. Question? Contact Vicki Hall at Vicki@good newsclubs@gmail.com
Small Groups
Our weekly small Groups provide the opportunity to fellowship, pray, and learn from God's Word with other committed Christians. Each of these small groups carries with it the mission to build up brothers and sisters in the Lord by close, accountable, and committed fellowship. Our studies serve as a profitable adjoining activity to the corporate fellowship of Mission Church experienced on Sunday morning.
Our groups will start back up on Tuesday, September 6th at 6 pm. If you have yet to join a group you can click on the form below and sign up. If you have any questions email Pastor John at John@missionlasvegas.com
Sign up to join a small group here: SMALL GROUP SIGNUPS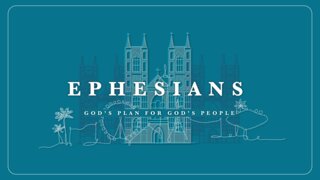 There has been an unseen battle raging from the beginning of time. The book of Ephesians tells a cosmic story of God's plan for God's people. We are invited to participate in the sound of heaven reverberating on earth. Jesus has triumphed over the powers of darkness…and… God's plan is to unite all things in heaven and on earth in Christ. This cosmic plan is displayed in Christ's body….The Church.
The church is God's greatest means of transforming the world and is central to God's eternal purposes. The church is the display of Christ's power as he loves and blesses His people…. despite their sin… as he unifies them… despite their difference. The Church is the foundation upon which the Holy Spirit will build to transform individuals, communities, families, and souls. The church is the unstoppable vehicle of Christ's powerful love and grace, moving with unstoppable power until Christ fills all in all.
New Sermon Series starting Sunday, August 21st!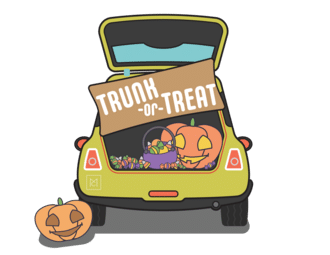 Coming this October is Mission Church's 3rd annual Trunk-or-Treat!!!! Every year this event proves to be better than the year before and reaches more people in the community. We need 20 cars, several volunteers, and a ton of candy! Head to missionlasvegas.com to sign up to participate. You can also email stacy@missionlasvegas.com with any questions or ideas.
Prayer and Worship Service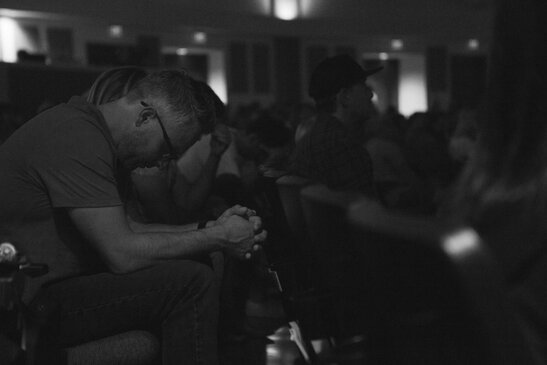 We meet on Thursday evening at 6 pm biweekly at Somerset SkyPointe for a midweek worship and prayer service. At these services, we gather to sing, read Scripture and pray. These services have proven to be very powerful and edifying for those participating. As we read Scripture and study Church history, we see that two things were present amid revival, and they were the faithful proclamation of God's Word and the faithfulness of the Church to gather to pray. Please join us for our next Prayer Service on Thursday, August 18th, at 6 pm.
Calling all Artists!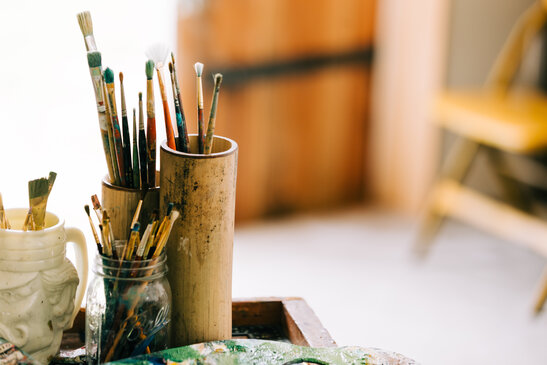 If you are an artist, God has gifted you with a unique skill! I believe that art is a form of worship and should point us to the ultimate Artist and Creator, God!
One of our rhythms as a church is that we preach through the Psalms in the summer. I would like to launch a project for Summer 2023. (That's a year away!) How awesome would it be to have a piece of art attached to each Psalm we study next summer!? We can display the artwork each week, and at the end of the summer, we can host an art gallery displaying all of the pieces. This gallery can be an event where we have good food and drink and invite the community.
If this interests you and you want to participate, please email me at john@missionlasvegas.com. When we have enough participants, we can divvy up the Psalm assignments and begin the creative process.
Join Us On Sundays! Come As You Are!
Our address is: 7078 Sky Pointe Dr, Las Vegas, NV 89131, USA