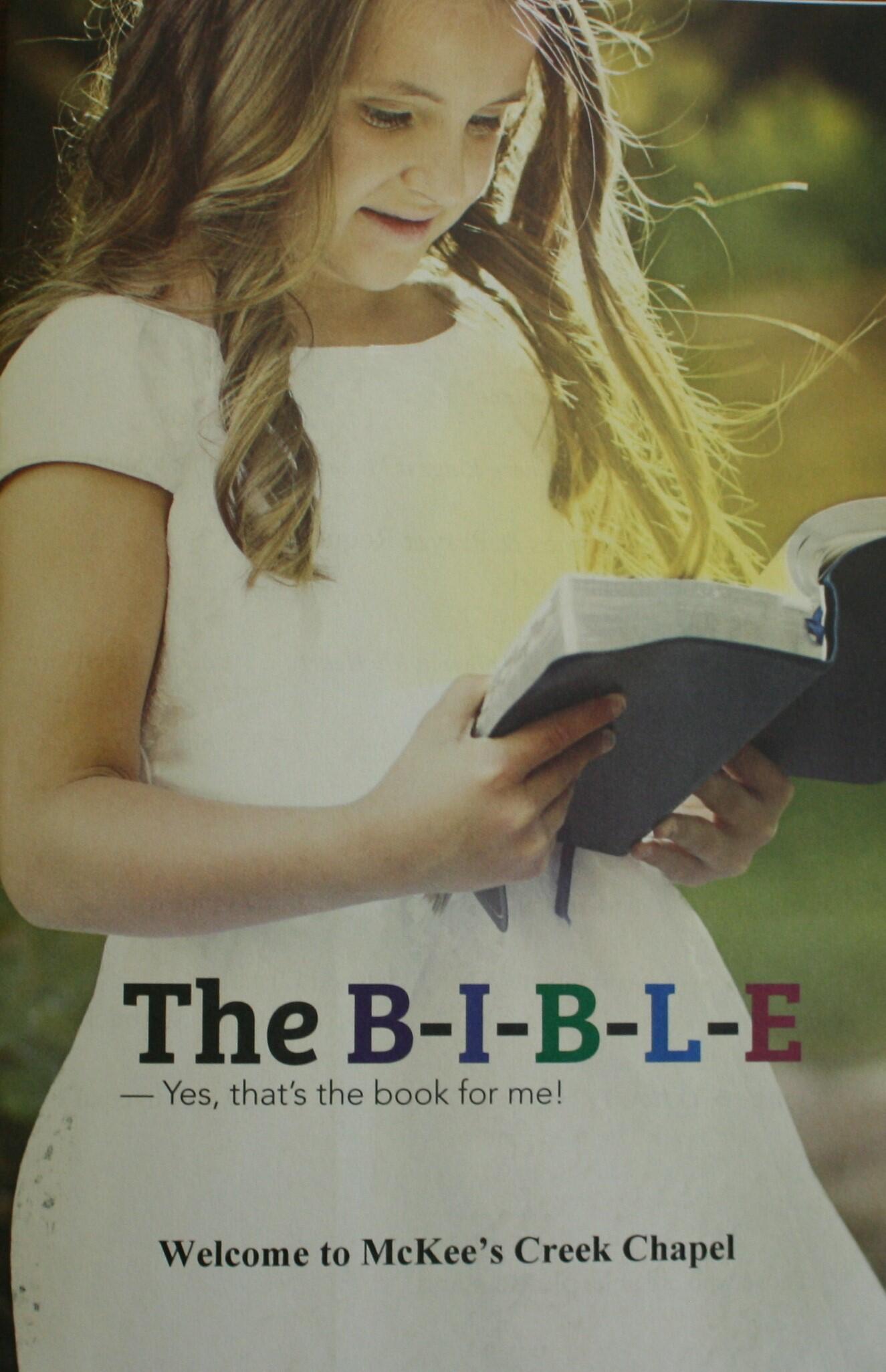 McKee's Creek Chapel
April 24, 2022
McKee's Creek Chapel
On Oak Hill at 4750 U.S. 68 South
West Liberty, Ohio 43357
April 24, 2022
Welcome ~~ Announcements
*Song ~~ In My Heart There Rings a Melody # 514 blue hymnal
Sharing of Testimonies & Prayer Requests
And Holy Humor!
Song ~~ Joy, Joy, Joy, Joy Down in My Heart on screen
*Doxology ~~ Tithes & Gifts # 625 blue hymnal
Prayer
Song ~~ Thou Art Worthy # 73 blue hymnal
Message ~~ Jesus is Greater Than Elijah and Elisha
Luke 7:1--17 Chris Starbuck
*Song ~~ O How I Love Jesus # 529 blue hymnal
* Those who are able, please stand.
ANNOUNCEMENTS
Join us each week for Sunday School at 9:30 AM and Worship Service at 10:30. Next Sunday, May 1st is also Communion Sunday.
At 5:00 this evening, Thrive will be taking advantage of the warm weather and meeting at the home of Stan and Liz Muirhead. Wes starts a new study on Paul's epistle to the Philippians and encourages us to read chapter one in preparation.
Quarterly Business Meeting is scheduled immediately following this morning's service.
New Path Crisis Pregnancy Center is doing the baby bottle collection again this year, going from Mother's Day until Father's Day. Save your loose change to help support this worthwhile ministry.
Please pray for Rick Reynolds. He safely traveled to Romania this week, arriving on Wednesday.
A pastor had just returned from vacation with a new idea. The church he had attended had stopped in the middle of the song service to allow people in the pews to greet one another. The pastor liked that opportunity to welcome and said he'd be implementing the concept in next week's service. One gentleman, enthusiastic at the idea, turned to shake the hand of an older woman. She fixed the man with an icy stare and said, "That friendliness business doesn't start until next week!"
Let us get to know you!
Please take a moment to send us your information so that we may stay connected with you. Your information is carefully managed and protected.
How did you hear about us?