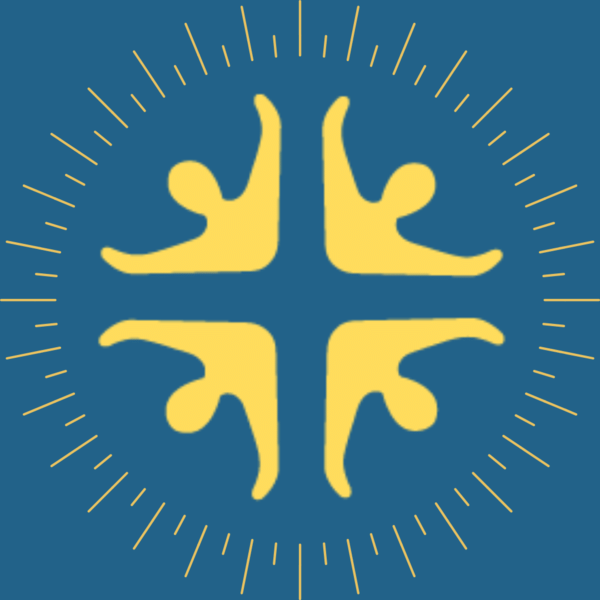 This Week's Happenings!
Read about Meadows Kids, upcoming events and more!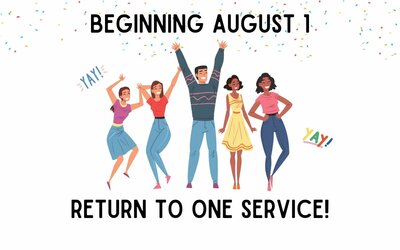 We are excited to announce that on Sunday, August 1, we will return to one service at 9:30 am!
After long months of watching and waiting, it is finally time to meet together in one unified service. This service will be mask optional. Please be considerate of everyone's comfort level. Our longing is to gather together in a spirit of unity, even in our differences.
Join us as we worship the Lord together!
Update on Meadows Kids from Miss Marcia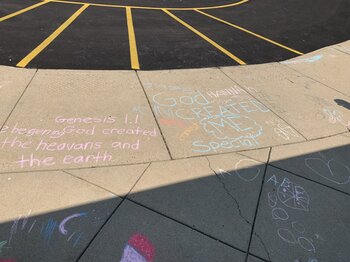 Hi Meadows Family!
You might know me as that lady that sang every week during Kids time when the world shut down. I really hope that God blessed that time at home in your family. Once church opened up again, I began writing the lessons for the toddler room (Littles) and the K-5th grade room (Bigs). This year we are focusing on the attributes of God and who each child is because of who God is. I love that we are teaching all ages the same lesson- birth thru senior high are learning the same truths! I have served with the Littles quite a bit and I just want to share how sweet those kids are! They are learning to sit and listen to bible stories each week. I am so thankful for the loving volunteers that come to sing, dance, teach and pray with those children week after week. I know from my own kids, that they are growing to know God through the lessons that they are learning! If you are interested in volunteering, holding babies, or playing with the toddlers, please let myself or Eryn know.
This past Sunday, I was able to volunteer with the Bigs and I was in awe of how God is working in the lives of those kids! I had not had the chance to volunteer in the Bigs because Megan McCafferty and Kim Prasad felt led to teach that class every week. I am so thankful for their faithfulness in teaching those children every week! They start each Sunday by going around with prayer requests and praying for each other. It was so encouraging to hear such young kids speak truth into each other's lives and pray for each other's requests. After they finish their bible lesson, they have been going outside to draw chalk on the sidewalk to show the church what they have learned. It was so fun to see them all draw things that reminded them that God is Creator. This week we talked about how God created each of us differently and special. We had them all write their names as a reminder that they are all created differently, but we are all united in Christ and can show His love to others. I encourage you to pray about serving in this room this fall. They are a great group of kids and we can all learn from them. (plus after faithfully serving all summer, we want to give Megan and Kim a much-needed break)
Even if you do not feel led to serve with Meadows Kids, please remember to pray for our children to continue to grow in their understanding of God and their identity in Him. Pray that they will be a light to all that see them.
Family Fellowship Sunday is THIS SUNDAY!
This Sunday is our Family Fellowship Sunday, where we meet outside together in one service* at 9:30! Bring your blanket or lawn chairs for the service. We will be providing brunch (continental style), so plan on sticking around and eating together after the service. We will meet on the lawn on the east side of the church.
Lyrics for the worship songs are available on the Sunday's page of the website and as a handout the morning of. Check it out HERE!
*There will be no live stream on Family Fellowship Sundays.
Community Prayer Walk July 28th

As we continue to focus on GPS (Gather, Pray, Serve), we want to remind you of our prayer walk through our community this Wednesday July 28th. We will meet here at church at 7 pm and walk and pray through our community.
If you, your family, or your group want to prayer walk together there are prayer walk guides at the GPS board in the atrium.
Let's gather and pray together!
Cruise Night July 30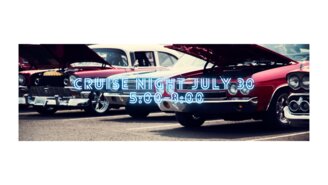 July 30 is our next Cruise Night! Let's pray for good weather so that we can have Cruise Night this month and welcome our community to our parking lot.
If you are looking for a place to serve, this would be a fun night to volunteer. Call or email the church office if you need more information.
Women's Book discussion THIS MONDAY!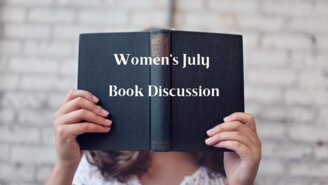 Our Women's Book Discussion for July will be on Monday, July 26 at 7:00 pm, in the Kingfisher Room (formerly the work room) facilitated by Julie Smith. We will be discussing the book Plantation Jesus by Skot Welch and Rick Wilson. Our book discussions are a great way to gather and get to know each other better.
**If you were unable to read or attend this month but want to get ready for next month, Cindy Goding will be facilitating our book discussion of Defiant Joy by Stasi Eldredge. Mark your calendars for Friday, August 27 at 7:00 pm and start reading!
19 DAYS LEFT!!!
19 days left of what, you ask? 19 days of left of 100 Meals in 100 Days! Keep gathering and sending us your pictures for our board!
Out of Office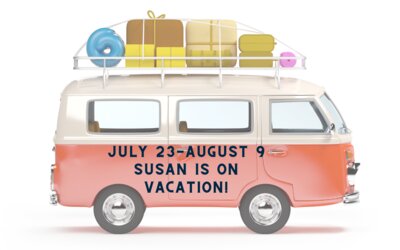 Susan will be out the office from July 23-August 9. Please respect their family time by not contacting her. Pastor Andrew and Eryn Bee will be in the office. Please feel free to call the church office or email office@meadowsfamily.org if you need anything or have a question.
Helping people know, love and become like Jesus Christ.
Our address is: 2401 Kirchoff Rd, Rolling Meadows, IL 60008-1810