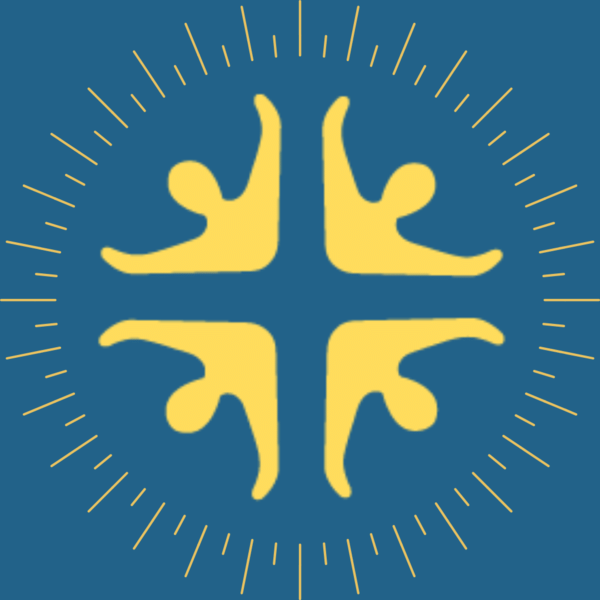 MCF Newsletter - Aug. 5, 2021
ATTENTION: Summer isn't over yet! Read on for MCF activities.
Tomorrow night is Friday Family Fun!
Come tomorrow night, Friday, August 6, from 6-8 pm for Friday Family Fun night! This is a casual fun night for families to gather, eat and play games. Bring your dinner, lawn chairs and favorite games, and come join the fun! Tomorrow night, some additional special games have been planned!
**In case of inclement weather, we will eat in Fellowship Hall and do some games in the gym. However, no grills will be available!
Men's Breakfast August 14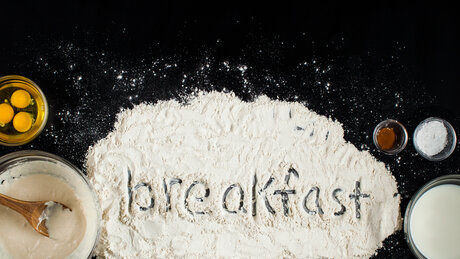 Men, come on Saturday morning, August 14 from 7:30-9:00 to meet with other men from our church. You will be encouraged, enjoy breakfast and hear more about discipleship groups and vision for Ministry to Men. Breakfast will be in the Fellowship Hall.
Hey guys, can I be brutally honest with you and say that following Jesus has seemed pretty boring at times. Wow, maybe that's too honest. Maybe that's something I shouldn't say. But for some seasons in my life, I've found it to be true, and if you're willing to lower your mask, you might admit that you feel that way as well sometimes.
Now, let me say that I don't think that following Jesus is supposed to be boring. Actually, I know that it's not. If I look at his followers throughout the New Testament, I'm pretty sure they wouldn't have classified following Jesus as boring. Scary, amazing, humbling, exciting, exhausting, life-changing, life-giving, might be just a few of the words they would use to describe following Jesus. But from what I read, boring would not be how they would describe following him. So, what's the difference? I've been thinking a lot about that lately.
When I was younger, I played a lot of sports. But as I've gotten older, I generally just watch sports. And, I have found that the longer I just watch sports, the less excited I get about sports. Every once in a while, I find a way to physically compete in something again, and I realize how much I have missed actually being in the game (even though my body aches afterward). This past weekend, I talked to a young man. He told me that he is making money online by having a following of young men who watch him as he watches sports and makes comments about what's happening in the game. I don't know about you, but that sounds crazy. So, these young men (mostly Jr High & High School boys) not only don't play sports, but they don't watch sports. They prefer to watch someone who is watching sports! How boring is that? We might say that they know nothing about what it really feels like to play a sport. But it seems totally normal to them.
So, let me bring this back around to my first statement. Following Jesus seemed pretty exciting (and even dangerous but worth it) to the disciples who were actually following Jesus, they were in the game. But we can find ourselves just watching the game if we merely read or even study our bibles. And let's be honest, many times, we would rather listen to someone who has watched the game and is now making comments about the game to us. This might take the form of listening to a sermon, reading a book, listening to a podcast, etc. These can be good things, but I have found myself hoping that one of these things would stir a passion in me to follow Jesus in exciting, authentic ways. But no matter how good these things are, they always fall short. You might say that we have gotten to a point that we know very little of what following Jesus really feels like. The conclusion I've come to is this, following Jesus is never boring when you're totally committed to being in the game! The life Jesus offers is only found when we do what he has called us to do. So, how do we get in the game? I believe Jesus showed us how, and it's through discipleship. Learning how to be a disciple & learning to make disciples, together, through the power of the Holy Spirit, with other men. Being a disciple is to walk as Jesus walked, in all areas of our lives. Pastor Francis Chan said that when he and his family began to truly walk as Jesus walked, things totally changed. He said that his teenage daughter said, " It's like we've jumped into the bible, we've become part of God's story!"
I hope that as you've read this, the Holy Spirit has been calling you to be part of God's story. We are building Men's Ministry on a foundation of discipleship and praying that God will empower us to follow Christ well together. To get started, here are a few ways you can be a part of what God is doing among men at Meadows Christian Fellowship;
Join us for our Men's Breakfast on Aug. 14th at 7:30 in Fellowship Hall
Enjoy breakfast with other men from Meadows
Hear more about our Discipleship Groups & our vision for Men's Ministry
Be challenged to get in the game!
We are trying to get a group of men from Meadows to go to Fort Wilderness' Men's Retreat
Sept 17-19
Talk to Jim Herold or Mark Barnes if you would like more info
Join other men as we pray on Sunday mornings before the Worship service
-by Mark Barnes, Director of Ministry to Men
One Service Reminder
If you have not heard the news, we are now meeting in one combined worship service at 9:30 am on Sundays. Masks are optional. We no longer have an 11:00 service!
Gap year opportunity.
Dickson Valley Camp and Retreat Center is a facility we have done student retreats at in the past. Each year, between summers, Dickson Valley Camp & Retreat Center has been blessed to draw on the help of a few college-age young adults living on-site who have then been mentored to take their next step into adulthood and discipleship in Christ.
They have now expanded this into a full program with space for eight who will live with full-time house parents at the Acorn Lodge. Through passionate leadership and supportive donors, they have brought together professionals and resources to invest in these lives as they venture out into the world that God has called them to. This first year of expansion into a full program, they have some significant scholarship opportunities provided for those who would like to take part. For more information, click on this link .
Encouragement for your week
Click here for encouragement for men from Director of Ministry to Men, Mark Barnes.
Click here to read the latest blog from our Ministry to Women team.
Click here for Worship Director Mark Hoffman's blog to prepare your hearts for worship.


Helping people know, love and become like Jesus Christ.
Our address is: 2401 Kirchoff Rd, Rolling Meadows, IL 60008-1810