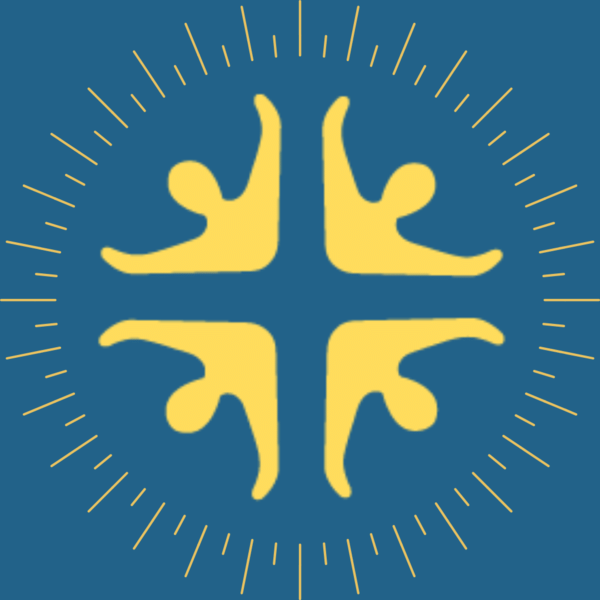 MCF Newsletter
Exciting news about upcoming events!
Men's Breakfast this Saturday!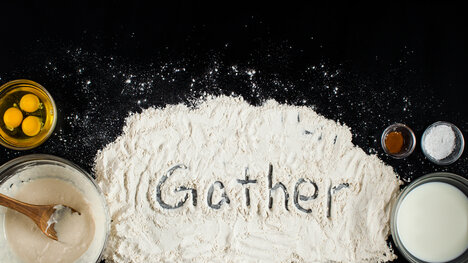 Men, come gather this Saturday morning, August 14 from 7:30-9:00 to meet with other men from our church. You will be encouraged, enjoy breakfast and hear more about discipleship groups and vision for Ministry to Men. Breakfast will be upstairs in the Loft.
Big News for Meadows Kids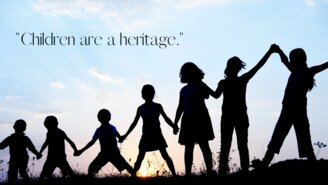 The Bible tells us that "Children are a heritage from the Lord." Heritage means "an inheritance; a special possession; allotted portion." Our children here at Meadows are a special gift from the Lord to all of us as a congregation. That gives us a special responsibility as a congregation to care for our children well, to steward them as a special gift from God. A church without children is a church with no future.
We have some wonderful volunteers who have cared for and loved our children well, and I am so grateful for all who serve in Meadows Kids! Now we need even more volunteers! We have had a baby boom this Summer, and for the safety and care of all of our children, beginning the first Sunday in September, we will be opening 3 rooms for Meadows Kids: Littles (0-2yrs.), Middles (3yrs.-5yrs.), and Bigs (1st grade-5th grade).
This means that we need 8 volunteers each Sunday. Since we are back to being together in one service (yay!), we don't want anyone to have to miss the service more than once a month. If you do the math, you will see that we need 24 people in our regular monthly rotation of 3 weeks on with 1 week off for Family Fellowship Sunday (we'll need 32 on months with 5 Sundays). We currently have a total of 12 people and 2 subs.
For this reason, it's become necessary for anyone with children in Meadows Kids to be put on the schedule once a month. I think this is a great opportunity for parents to be able to see what the kids are learning and be a part of things in Meadows Kids, but I would also love Meadows Kids to be a ministry to the parents. I would love to get to a place where they only have to serve quarterly or even just twice a year.
Please prayerfully consider how you can serve our children and parents in this way, even if your children are grown, or you've served in children's ministry for many years in the past. I've heard people tell me, "I've done my time." Please, let's not think of loving and discipling our children as a place where you just put in time. We want our church and our children to have a spiritually fruitful future. We want to have men and women who are excited about God! This starts with our children. Let's be excited about teaching them about God!
Please call or email Eryn Bee
(630-220-6534; eryn@meadowsfamily.org)
to get your chance to serve with our great kids!!
Baby Shower!
Please join us for a baby shower for Lydia Coles Swartzell ( wife of Kevyn Swartzell). Come help welcome and bless them as they prepare for the arrival of their new baby boy. Join us for a brunch shower in the atrium from 10:00 to 12:00 on Saturday, September 4th. Lydia is registered at Babylist, and you can check out their registry here: Kevyn Swartzell and Lydia Coles' Baby Registry at Babylist
New Directory Coming Soon!
It's about time to put out a new church directory! Please login to Breeze to make sure your information and pictures are correct and up to date.
Not sure how to log in to Breeze? Stop by the welcome desk for printed instructions. Or go to our website at https://meadowsfamily.org/online.
Save the Date for Upcoming Women's Retreat!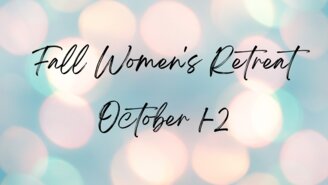 We are so excited to announce the first women's retreat in a long time! The theme of the retreat is Seeing God in Your Story. Save the date for October 1-2, beginning at 6:00 pm Friday Night until 3pm Saturday. Cost will be $75.00 for a room with 4 people, $100.00 for a room with 2 people, and $125.00 if you would like a room alone. Cost covers hotel room, dinner, breakfast and lunch. The link to register and pay will be in next week's newsletter.
*Women's Book Discussion Reminder
Remember, Friday, August 27 at 7:00 pm, is the next Women's Book Discussion. There is still time to read! Cindy Goding will be facilitating our book discussion of Defiant Joy by Stasi Eldredge. Mark your calendars and read!
Encouragement for Your Week
Click here to read the latest blog from our Ministry to Women team.
Click here for Worship Director Mark Hoffman's blog to prepare your hearts for worship.
Work Day August 21
Please mark your calendars and plan to come out and help take care of our building! We will be having our next work day on August 21 from 8:00 to 12:00. All talents and abilities are welcome to help us maintain the building God has blessed us with!
New Documentary featuring our Global Partners, the Fagerlies
MAF has been working on a documentary, and Nathan Fagerlie is in it! This documentary will be in theaters on October 18 and 21 as a part of Fathom events.
You can learn more here: www.endsoftheearthmovie.com
On this site, you can view the trailer (and see Nathan!) and see when and where the movie is playing.
Helping people know, love and become like Jesus Christ.
Our address is: 2401 Kirchoff Rd, Rolling Meadows, IL 60008-1810