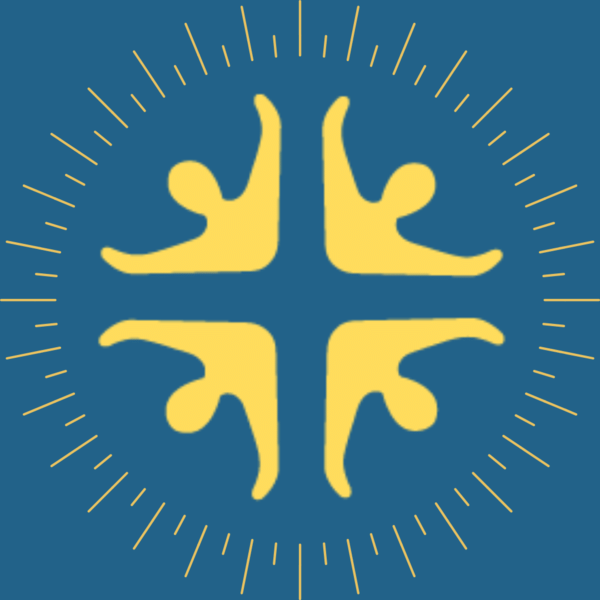 MCF Newsletter
Don't miss out on this week's news and announcements!
Work Day This Saturday August 21

Join us from 8:00 to noon this Saturday! Weather permitting, we will finish a painting job we started last month, remove a couple of dead bushes, and spruce up the front flower beds.
Men's and Women's Fall Retreats
Sign up for Fall Retreats!
Men's retreat will be at Fort Wilderness from September 16/17-19. Please talk to Jim Herold ( 224-587-4579) or Mark Barnes (847-341-7853) if you have any questions. Click on this link for more info or to register.
Women's retreat will be at a local hotel with sessions here at MCF in the Loft October 1-2. Our theme is "Seeing God in Your Story." Why a hotel when we are staying local? Because we think it's important to have the time to unplug from your routine at home, be together as women, and have the time and space to focus and fellowship around God's word. Click here to register. Cost ($75-$125 depending on how many in a room) includes room and meals.
From Pastor Andrew
More than a 60 minute sermon
This past Sunday, several were watching their watches. I hope I didn't make you late for your afternoon plans. I won't make a practice of hour-long sermons. Sixty minutes is too long. And at the same time, it is not long enough to adequately deal with the topic of submission. Even with four weeks to preach on the subject, it is not enough. Hopefully, I can lay a foundation to build on.
I want to add a couple of things to last week's message, and I don't want to take the time to say them this week. Let me try to add them here instead.
First, submission does have a line. There may come the point when the one you're ordering your life under, requires something contrary to scripture. That's the line: the moment where we have to choose between God and man. The challenge then is interpreting the Word of God and applying it to the various situations where we're called to submit. This is not always easy and requires the ongoing pursuit of Christ and His word by the Spirit. And often, it requires robust conversations with bibles open.
Before we look at some guiding principles, let me say, if you are in danger of physical or emotional harm, call for help immediately.
Let me also say as we think about submission, it might help to think more about our allegiance to God, than our practice of worshiping God. Our forms and practice of worship may be impacted or need to change depending on circumstances, but our allegiance to God and His word should not. Think about that in the context of Daniel and his friends, Jeremiah's instructions to the people of Isreal in Babylon, the Apostles as they preached the word, and the Church at large as it is continually on the move and under persecution at various times of church history. Add to that God's word gives little prescription to the form of worship. There are important attitudes and practices, but there is not a set number of people that define a gathering (though the minimum number seems to be 2-3), there is little said about the importance of a building or a set time, or if we can worship inside or outside, or a style of singing, or how much physical contact we should or should not have during worship, or whether we can or can't wear masks and be distant during a pandemic. But the bible says a lot about our allegiance and faithfulness to God and our love for one another.
So as we seek to live well in light of God's call to submit, let me offer five principles that might guide us as we work through various situations.
#1 - Ask God to give you wisdom about what to do.
Prayer is powerful and less complicated than we tend to make it. Prayer is having a simple conversation with the almighty God of the universe who strongly desires to help you obey His call to submit. We start by believing and trusting that. A prayer may be as simple as, "God, I don't know what to do in this situation. Please give me wisdom and help me know what to do so I grow in my faith, and you get the glory."
#2 - Take care that you're not overly motivated by your comfort or preference.
Do a gut check. Do you not want to submit just because it is hard and uncomfortable. I want to be careful not to diminish any sense of conviction. The Holy Spirit in us can and does give us insight into what is contrary to God's word and desire. We are to cultivate a sensitivity to the Spirit and walk by the Spirit. But it is good to ask yourself if your resistance to submission is really about your comfort.
#3 - Do your best to consider the whole counsel of God's word.
At the height of the pandemic, there was a debate about whether we should submit to governing authorities and restrictions that might hinder our worship. There was one thing that was often missing from this debate—loving one another. There was much talk about government overstep, spheres of authority, the importance of gathering for worship. All of these have a place. But there was very little talk about obeying God's clear command to love and honor one another. Or His clear command to strive to live at peace with all man. Or to honor the Emporer even in your disagreement with him. There is much to work through when it comes to submitting to governing authorities. Yet, the threat to our "American rights" often overshadows our love for one another when the latter is much more important.
#4 - Ask yourself if you can apply your conclusion consistently.
As you're coming to a conclusion about your interpretation of the Word and how you will apply it to justify submission or not, ask yourself if you can live out your conclusion consistently in a variety of scenarios.
#5 - Get input from others.
It is easy to come to conclusions on our own that might be short-sighted or a little off. If you're in a situation that you're not sure what submission should look like, ask. See if you can find someone in a similar situation, or find a trusted friend and prayerfully open the scriptures together.
In the end, I trust that God will meet you in your desire to willing, actively, consistently order your life under another, in order to lift up, according to God's purpose and plan, and for God's glory.
Cruise Night Next Friday, August 27
Come out for Cruise Night next Friday, August 27. Last month we had great weather and a full lot! Pray for another great night for a chance to welcome our neighbors and car enthusiasts into our lot!
Family Fellowship Lunch August 29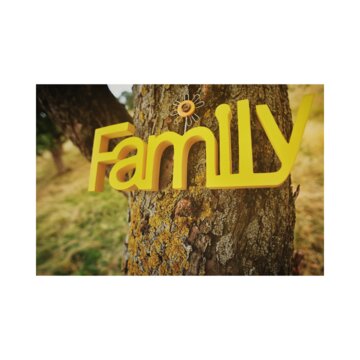 Sunday, August 29 is Family Fellowship Sunday and we will have a lunch. During the lunch there will be an opportunity to ask questions and hear from Pastor Andrew and the Elders regarding the letter that went out this week. (If you have not received it, watch for it in your mail.)
Save the date for Ministry to Women Kick Off!
Meadows Ministry to Women will kick off for the year on Tuesday, September 14, at 6:30 pm in The Loft, so save the date! Come hear about Bible study starting up, Story nights, and other events that we have planned!
As we pray for the world events...
The news around the world is often bleak, and this past week has been full of incredibly hard things for many around the world. Events in Afghanistan and Haiti fill our newsfeeds and burden our hearts. It can be overwhelming, but we know that God calls us to pray, and this is something we can and should do even from far away.
We sent out a link for a prayer guide to pray for Afghanistan in the prayer chain this week. Here is that link again.
Converge MidAmerica, the association of churches that we are a part of, has several churches in Haiti. They are raising money and sending support to help the people of Haiti. If you are looking for a way to help, you can read about it and donate here.
I Timothy 2:1 "I urge, then, first of all, that petitions, prayers, intercession and thanksgiving be made for all people..."
Encouragement for your week
Click here to read the latest blog from our Ministry to Women team.
Click here for Worship Director Mark Hoffman's blog to prepare your hearts for worship.
Helping people know, love and become like Jesus Christ.
Our address is: 2401 Kirchoff Rd, Rolling Meadows, IL 60008-1810