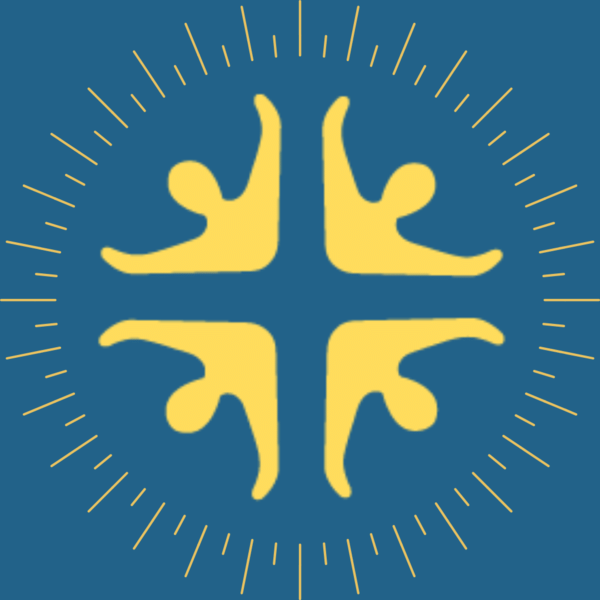 MCF Newsletter
Stay tuned for Fall News!
Meadows Kids Drop Off Information
This Sunday, September 5th, we transition to three rooms for Meadows Kids and a change in routine for drop off.
Littles may be dropped off and checked in the nursery before the service starts, but "Middles" and "Bigs" will join in the singing time in the sanctuary. Before the sermon, children and parents will be invited to come up front to be prayed for before being dismissed to their classes. Parents will take the children to their rooms to be checked in. You can exit the sanctuary out the side doors after the prayer. Head down the ramp and follow our BLUE wall to the children's hall. Pastor Andrew and others leading the service are aware and will take care that parents do not miss out on anything important at the beginning of the sermon.
If you have any questions, feel free to email or call me (Eryn Bee 630-220-6534; eryn@meadowsfamily.org).
Final Cruise Night This Friday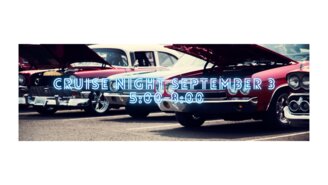 Come out this Friday, September 3rd, from 5:00-8:00 to enjoy our last cruise night of the Summer. Pray for a great night for a chance to welcome our neighbors and car enthusiasts into our lot!
Men's Retreat September 16/17-19
Attention all men! Men's Retreat is only two weeks away!
Men's retreat will be at Fort Wilderness from September 16/17-19. This is a great time to get away with other men, enjoy the outdoors and study God's Word together! Please talk to Jim Herold ( 224-587-4579) or Mark Barnes (847-341-7853) if you have any questions. Click on this link for more info or to register.
Women's Retreat and Registration Deadline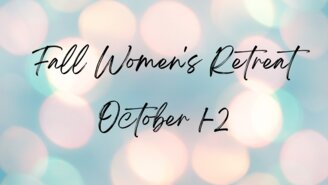 On October 1-2, we will have our MCF Women's Retreat 2021, "Seeing God in Your Story." The deadline for registration is September 18! Click here to register now!
Come for 24 hours to unplug from regular life, rest, worship, study God's Word, eat and just hang out together. All women are welcome!
Friday night, we will gather at 6 pm at the Loft at church for dinner and an intro session. When this is over, we will head to the hotel. This will be free time to simply enjoy hanging out. Feel free to bring crafts or snacks to enjoy. We will not have a conference room or any specific gathering place reserved at the hotel.
Saturday, we will join back at church for breakfast and lunch interspersed with 3 sessions. The retreat will end at 3:00 pm on Saturday.
If you have any questions, please get in touch with Eryn Bee (630-220-6534; eryn@meadowsfamily.org).
Fellowship Lunches To Discuss Transition
Please continue to pray for MCF and the Bee family as Pastor Andrew goes to plant a church in Iowa. Pray about how God is leading our church and your role in the health, growth, and unity of our church!
This month, we will have 3 more Fellowship Lunches to facilitate discussion and questions about MCF and Pastor Andrew's move to Iowa. Join us in Fellowship Hall after the service on September 12, 19, and 26th.
Encouragement For Your Week
Click here to read the latest blog from our Ministry to Women team.
Click here for Worship Director Mark Hoffman's blog to prepare your hearts for worship.
Helping people know, love and become like Jesus Christ.
Our address is: 2401 Kirchoff Rd, Rolling Meadows, IL 60008-1810