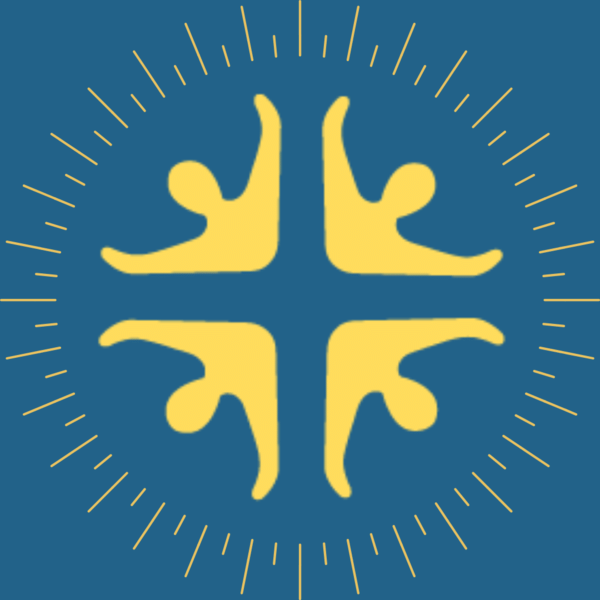 MCF Newsletter
Check out what is new this week!
Letter from the Elders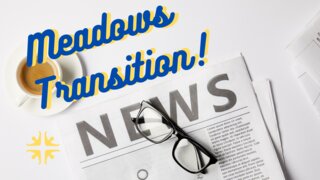 Let the peace of Christ rule in your hearts,
to which indeed you were called in one body.
And be thankful. - Colossians 3:15
Church Family,
These words of Paul are so appropriate. It's Thanksgiving - a time when we traditionally gather with family to enjoy being together and being thankful for all that God has done. This is good, encouraging, and God-honoring. As a church family, Scripture consistently calls us to be thankful as well. So in this spirit of Thanksgiving, we as your Elders want to update you on what we've been doing and discussing since our Fall Business Meeting with you last month. As we have been meeting, talking, and praying together, we have seen and sensed God at work in us and in our fellowship. There is much to be thankful for at Meadows Christian Fellowship right now...
Read the full letter from the Elders here. We will have printed copies at the Welcome desk on Sunday.
Unity in Action
Thank you to everyone who came together over this past week to fellowship and serve the needs of the church. Women were uplifted and encouraged to seek and testify to God's faithfulness in their stories. Many hands made light the work of preparing the building for the Winter months and decorating the Atrium and Sanctuary for the Christmas season.
"How good and pleasant it is when God's people live together in unity!" Psalm 133:1
Advent Reading Plan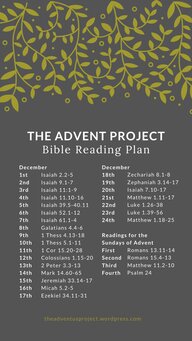 We will have printed copies of this Advent Bible Reading Plan on our Next Steps wall beginning this Sunday. You may also go directly to the Plan here.
The Pearl Giving Tree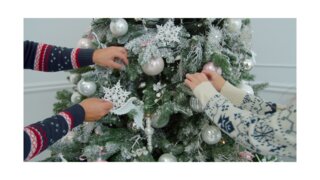 Meadows Christian Fellowship is hosting the Pearl Giving Tree for the residents of The Pearl Rehab Center, Rolling Meadows. Residents would love to receive comfort items such as fleece blankets, stockings, slippers or toiletries. Items may be new or homemade. The Pearl Giving Tree will be located in the Atrium beginning November 28th. Please consider taking a tag from the tree. The tags will indicate if the gift is for a man or woman. Please tape the tag to the wrapped gift when you return it to the tree. All gifts should be placed under the tree by Sunday, December 12th.
Prepare for Worship this Sunday...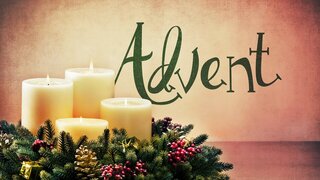 Women's Ministry Event Invitation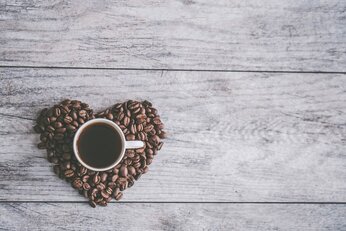 Women of Meadows, come as you are! We are having a "Come As You Are" breakfast on December 11th from 9:00-11:30am. This will be a fun and intentional time of fellowship. We will also have the opportunity to come alongside the ministry ReNew. This ministry offers resources and sewing lessons for local refugee women. We will be assembling Christmas gift bags for the refugee women (artisans). We are welcoming donations for the gifts, chap sticks, lotions, bath bombs, anything fun! Please drop them off at the welcome kiosk by December 7th. Thank You! Looking forward to seeing you all comfy and ready to relax and have a great time on the 11th.
Cost is $0 but we are asking for registration so we can properly plan for food. Registration is available now. Look for a link in an email that was sent or find it in the weekly newsletter. More info to come in the weekly women's blog. Register here.
Helping people know, love and become like Jesus Christ.
Our address is: 2401 Kirchoff Rd, Rolling Meadows, IL 60008-1810