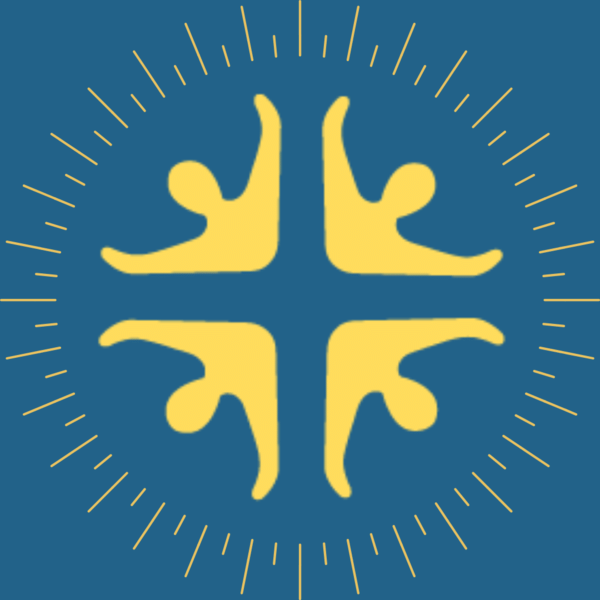 MCF Newsletter
Check out what is happening this week!
2022 Bible Reading Plan

Our church started a new Bible reading plan beginning on January 2, 2022, the first Sunday of the new year. There will be many ways you will be able to access the plan throughout the year including paper copies on the Next Steps Wall or digitally via Faithlife.
This year's Bible reading plan allows you to read the entire Bible (or just the New Testament) in one year while only reading five times a week. Five readings a week gives room to catch up or take a day off to focus on other Bible reading or spiritual disciplines, and makes daily Bible reading practical and do-able.
The Old Testament readings are mostly chronological while the New Testament readings spread the Gospels out throughout the year to keep the reader constantly coming back to the life and teachings of Jesus.
Let's make reading God's Word a regular part of our weekly routines in the New Year!
Tuesday Women's Bible Studies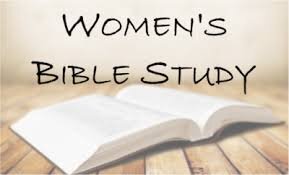 New Year, New Series:
Tuesday morning begins January 11th from 9:30-11:00am in the Loft. They will be starting, "Walking by Faith, Not Sight" by Jennifer Rothschild. Please contact either Phyllis Harrison or Cindy Goding if you would like more information.
Tuesday evening begins January 11th from 7:00-8:30pm in the Loft. They will be studying the attributes of God. Please contact either Cindy Goding or Becca Baggett if you would like more information.
Please come and check them out !
Women's Story Night January 14th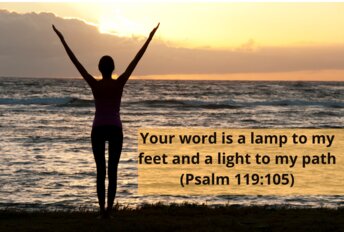 "Come and hear, all you who fear God, and I will tell what He has done for my soul." Psalm 66:16
"The Lord has done great things for us; we are glad."
Women, we will be hosting our story night on January 14th in the Loft from 7:00-8:00! This will be an encouraging time to gather together and get to know our women better.
Please save the date and join us!
Kids Hope Ministry Opportunities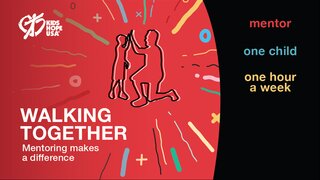 Our local elementary school, Willowbend, needs 5 people willing to build positive, caring, one-on-one relationships with students. Kids Hope USA mentors spend one hour per week talking, reading, playing and listening to a child at school.
If you did not see the video we showed last Sunday, please click here to understand the need. Don Kunz will be available after service on January 9th to answer questions.
Serving Survey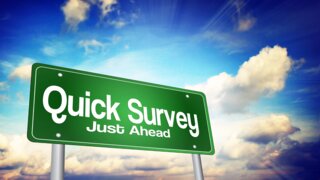 Dear Meadows Family,
Can you imagine planning your expenses for your home if you had no idea how many people would be eating food, using electricity, sleeping in the beds in your home or how many special events like birthdays or a wedding celebration might be there in the next year? The last 2 years have been filled with uncertainty as I enter into the budget planning time. It makes it hard to make plans for the fiscal year when you have no idea how to plan.
There are many parts of a budget but the one we get most excited about is ministry. One of the most important ways to connect here at Meadows Christian Fellowship is by serving the church. We would love to fill all the ministry holes that we have and train people up to step in and be a back up where possible. We hope this year will bring new life into ministry here at Meadows for our congregation and our community. We would like to see you serve in an area that brings you joy and where you can glorify Him in your service. Will you please fill out this serving survey even if you are not inclined to serve at this time. It will help make a plan for the next fiscal year. We would love to hear from each member in your household including the youth age 12 and up.
December Income Statement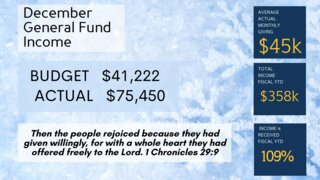 Above is a snapshot of the income for the month of December.
Prepare for Worship this Sunday...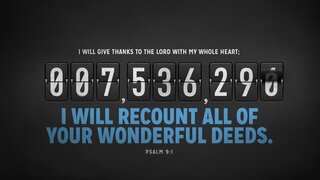 Encouragement for your week...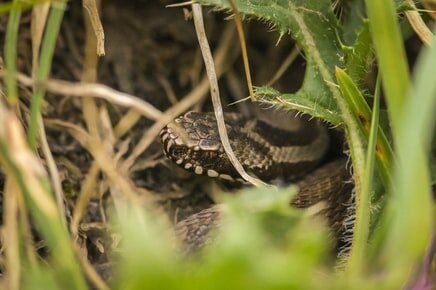 Read the women's ministry blog here.
Helping people know, love and become like Jesus Christ.
Our address is: 2401 Kirchoff Rd, Rolling Meadows, IL 60008-1810