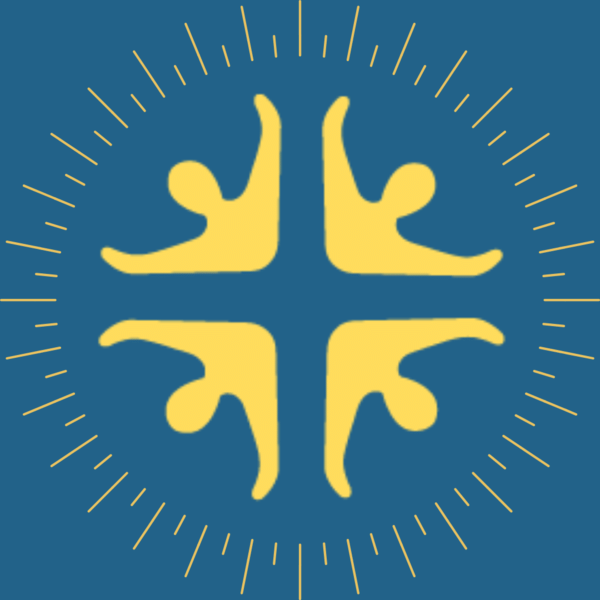 MCF Newsletter
Check out what is happening this week!
Women's Ministry Gathering this Saturday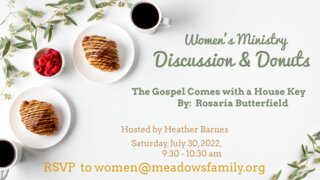 Women of all ages, come gather for some yummy donuts and encouraging discussion on the book, The Gospel Comes with a House Key by Rosaria Butterfield this Saturday, July 30th at Heather Barnes home.
If you haven't already sent your RSVP and would like to attend, please email women@meadowsfamily.org.
Please save the date and we hope to see you there.
Fellowship Sunday, July 31st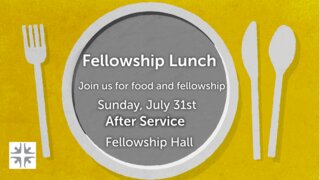 Please join us in Fellowship Hall after service this Sunday for food and fellowship. We welcome nut-free desserts for sharing.
Thanks and we hope to see you there.
Jon Winter at MCF July 31st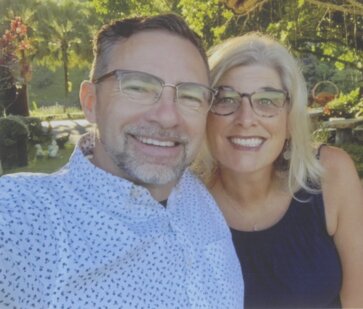 Missionary Jon Winter will be visiting MCF this Sunday and giving us an update on his ministry, SEND Asia. His wife Elaine will not be joining him as she will be facilitating a training day for their North American workers in Indiana.
Thank you for praying for Jon after his May 6th biking accident that resulted in him spending 9 weeks in rehab. Please continue to pray for his full recovery.
To learn more about the Winter's ministry, please visit their website, https://send.org/about.
Care Team Ministry Sign-up, July 31st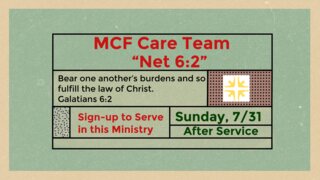 Dear Meadows Family,
Welcome to Net 6:2. Here is your opportunity to help fulfill the needs within the church. There are several ways for you to show care for each other. Opportunities that we have available for you to serve are: Visitation, Card Ministry, Valet Ministry, Meal Ministry, Transportation Ministry, and Home Project Ministry. Below is a description of each ministry.
Visitation: Visiting members that are homebound or in rehab.
Card Ministry: Sending cards once a month to shut-ins and, as needed, for special needs like get well cards, missing you, and congrats for new baby. We would also like to send Thank you and encouragement cards to staff, elders and ministry leaders.
Valet Ministry: Volunteer to park cars in the winter so that our Congregation can easily drop off at the front door.
Meal Ministry: Sign up to provide a meal to someone who needs a meal in our congregation. We have found that using meal train has been a great way to organize this sign up.
Transportation to appointments: Bringing people to doctor's appointments or rehab.
Home project: Light cleaning, yard work, and light home maintenance.
Please prayerfully consider how you can "bear one another's burdens".
On Sunday, July 31st, you will be able to sign up to help in these areas. If you have any questions, please email care@meadowsfamily.org.
Your Care Team,
Kathy, Anna and Seth
5-Day Club for Kids, 8/1- 8/5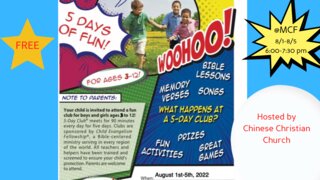 Families, are you looking for a great way to enjoy time with your children this Summer while they are engaged in God's Word? Have you been looking for an opportunity to have fellowship with members of the Chinese Church who share our building? If so, all children ages 3-12 are invited to 5-Day Club hosted by the Chinese Church August 1st-5th from 6:00-7:30 pm at MCF.. The club is sponsored by Child Evangelism Fellowship, a bible centered ministry serving in every region of the world. Registration is not required and parents are welcome to stay.
If you have any questions, please email office@meadowsfamily.org.
Student Ministry Summer Break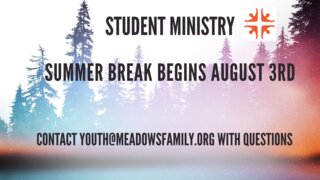 Parents, our student ministry will be taking a break during the month of August. Please watch our newsletter and website for updates regarding the Fall ministry.
If you have any questions, please contact Simeon and Abi at youth@meadowsfamily.org.
Have a nice break students and we look forward to seeing you again in September!
New Comer's Lunch with the Elders, August 7th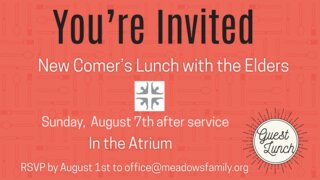 The Elders warmly invite new members and visitors to enjoy lunch with them after service on August 7th. If you became a member or began visiting our church since the start of the pandemic, the Elders welcome the opportunity to share a meal with you and answer any questions you have about Meadows Christian Fellowship.
Please email, office@meadowsfamily.org by August 1st with the number of guests who will be attending.
Prepare for Worship this Sunday...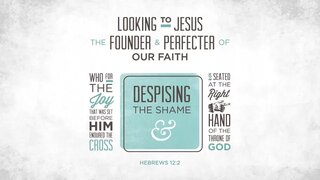 Encouragement for your week...
Read the women's ministry blog here.
Helping people know, love and become like Jesus Christ.
Our address is: 2401 Kirchoff Rd, Rolling Meadows, IL 60008-1810