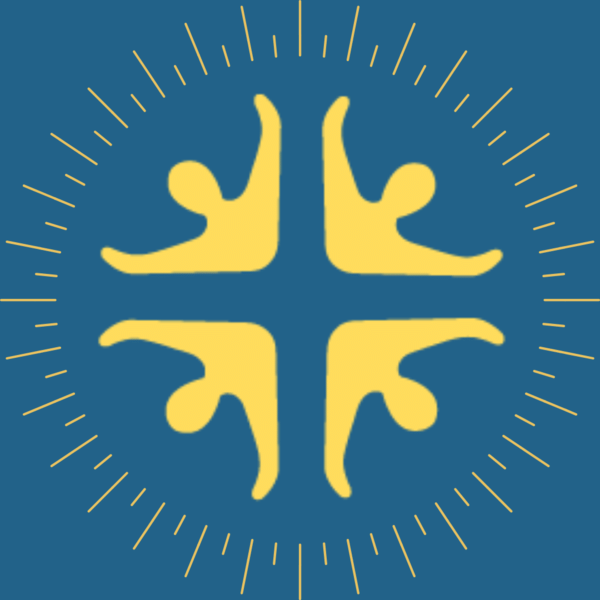 MCF Newsletter
Check out what is happening this week!
Get to Know the Pastoral Search Team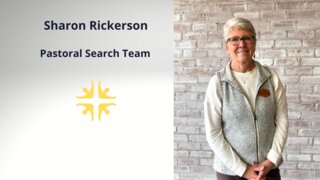 Please take time to get to know Sharon:
When did you start attending Meadows and who was the Pastor then? I started attending in 1986. Dave Brown was the Senior Pastor and Marty Larson was the Associate Pastor. Marty and Jim Goding were my Sunday School teachers. The Godings and the Larsons welcomed us with open arms and quickly became the first of many dear friends throughout the years.
How are you seeing God at work during this season in our church? God has surely provided (for such a time as this) a gifted pool to teach us and encourage us to pray by their example. We are blessed!
What have you found to be encouraging so far as a member of the PST? I appreciate the humble leadership of Mark and Monica keeping us focused. As a team, we have a strong mutual desire to have our fellowship join us in the journey to discover the man God calls to be our next pastor. As we move forward, we ask God to bless our efforts to keep you informed through good communication and to lead us together in prayers of faith and obedience.
Random fun fact about yourself: I eat my cheerios with a little melted butter and salt!
Please visit the pastoral search information kiosk in the Atrium to get up-to-date pastoral search information and to find out how you can be praying throughout the search process. Members of the Pastoral Search Team will be there each week to answer your questions.
Paint and Pie Event Friday, September 23rd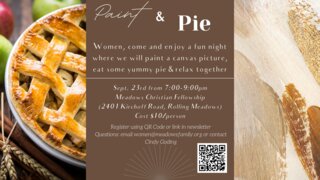 Women's Ministry looks forward to sharing a night of fun and fellowship with all who registered for Paint and Pie tomorrow evening. Join us in Fellowship Hall from 7:00-9:00 pm.
Please contact Cindy Goding at women@meadowsfamily.org if you have any questions.
All Chinese Church Worship @AWANA Friday, September 23rd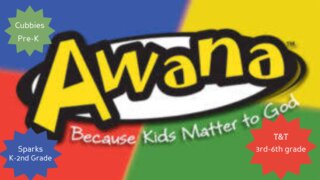 This Friday all who attend AWANA will notice a unique time of worship at the start of the evening. The Chinese Church's Youth Group will lead combined worship in the International Chapel beginning at 7:30 pm. (Songs will be led in English.) Parents are welcome to join the worship if they would like to stay.
After worship the children will be led into the different clubs. Then all of the children will meet back in The Loft around 9pm for a snack. Parents pick up their children from the Loft.
If you are interested in registering your child for AWANA, please complete the AWANA Registration. Please email questions to office@meadowsfamily.org. MCF will cover all registration fees.
Bridal Shower for Rebekah Dulski Saturday, September 24th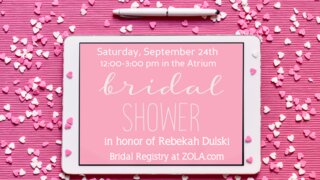 Ladies, save the date to join us in the Atrium on Saturday, September 24th from 12:00-3:00 pm as we honor bride to be, Rebekah Dulski.
Rebekah is registered at ZOLA. Please email questions to office@meadowsfamily.org.
Fellowship Lunch Sunday, September 25th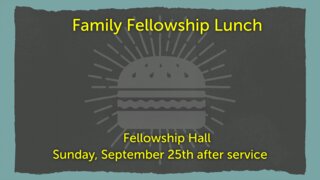 Please join us for Family Fellowship Lunch this Sunday, September 25th. Lunch will be held in Fellowship Hall after service. Dewight and his team will be grilling hamburgers to mark the end of Summer.
All are invited to bring nut-free desserts. Please leave your dessert on the cart in the Atrium before service.
See you Sunday!
Game Night Saturday, October 8th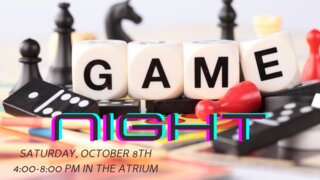 Do you enjoy playing games? Come to MCF on October 8th from 4:00-8:00 pm for a night of fun and community. Game night is open to everyone age 6 and up. Hosts, Phil and Anna Swartzell, will be bringing games but feel free to bring your favorite.
Game night will be held the second Saturday of each month. Light snacks will be served.
Email questions to office@meadowsfamily.org.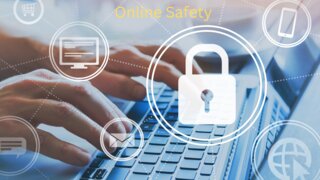 Meadows Family, we sincerely apologize for any inconvenience or concern you recently experienced regarding fraudulent emails sent to some in our congregation. The person was seeking to impersonate Mark Hoffman in an effort to gather personal information or request gift cards.
This is a good reminder for all of us to be alert and discerning in this world we live in! Please know, you will never receive a text or email from the Elders or staff at Meadows Christian Fellowship requesting that you send personal information or money through email or text. All data transactions should be made through forms generated by MCF (like event registrations for example.) Electronic giving to the church should only be done through the secure online giving methods found at meadowsfamily.org/giving
The Elders and staff will be reviewing our data security to make sure we are engaged in best practices. If you ever suspect you have received a fraudulent email from MCF, please report it to office@meadowsfamily.org and send a screen shot if possible. Again, we are sorry for any inconvenience or concern this event may have caused you.
Prepare for Worship this Sunday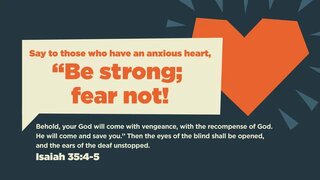 Encouragement for your week...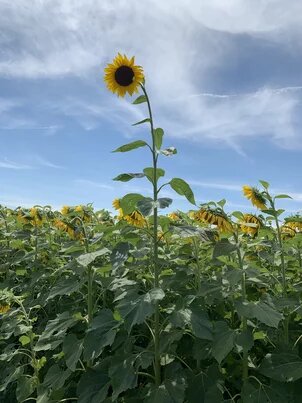 Read the women's ministry blog here.
Helping people know, love and become like Jesus Christ.
Our address is: 2401 Kirchoff Rd, Rolling Meadows, IL 60008-1810