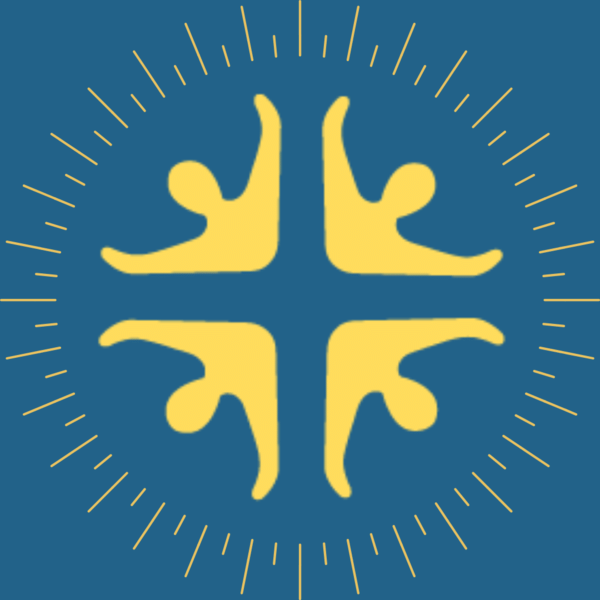 MCF Newsletter
Check out what is happening this week!
KLB Hour Resumes Sunday, January 8th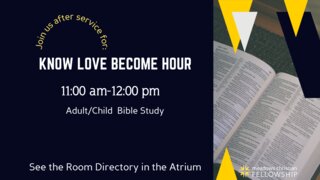 Did you miss any of Bonnie's "What Do I Believe" classes and need to get caught up? Go to the KLB playlist on YouTube, KLB Hour.
We look forward to resuming our adult and children bible studies on Sunday, January 8th. If you have any questions, please email office@meadowsfamily.org.
Pray for the Pastoral Search Team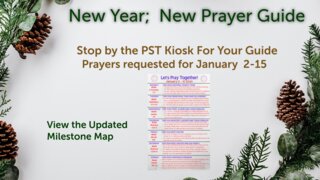 Are you looking for updates on the pastoral search process? Visit the pastoral search kiosk in the atrium! Members of our Pastoral Search Team are always available after the service with updates on how the process is continuing to move forward. Please look for our updated Milestone Map at the kiosk. We want our church to be informed and to be joining us in prayer every step of the way. So please stop by the kiosk to pick up the new "Let's Pray Together" prayer card that runs January 2-15.
Bible Reading Plan for 2023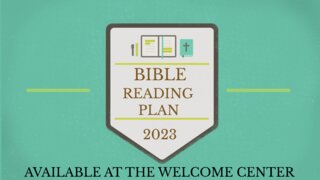 Join us as we read through the Bible in one year as a church family. Stop by the Welcome Center after service this morning to pick up your copy.
Men's Monday Night Bible Study Resumes Monday, January 9th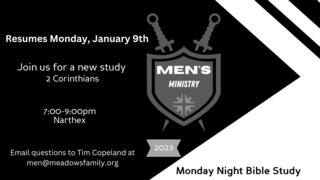 Men, you are invited to join us for our new study of 2 Corinthians beginning Monday, January 9th. Men's Monday night bible study meets in the Narthex from 7:00-9:00 pm.
If you have any questions, please email Tim Copeland at men@meadowsfamily.org.
Women's Tuesday Night Bible Study Resumes Tuesday, January 10th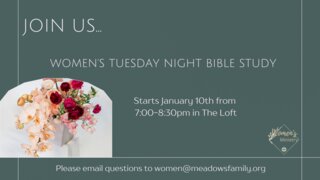 Women's Tuesday Night Bible study starts January 10th from 7:00-8:30pm up in The Loft. Discover God's word and His truths together using stories from the New Testament. We read God's word, share what the Holy Spirit is teaching us, and spend time praying for one another. Come check it out and be refreshed through this wonderful time together!
Email questions to Cindy Goding at women@meadowsfamily.org.
Men's Leadership Training Starts Thursday, January 12th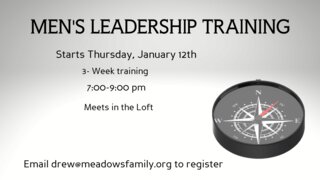 We are calling on men to join us for a 3-week leadership training starting Thursday, January 12th. We will meet in the Loft from 7:00-9:00 pm on January 12, 19, and 26th. We will discuss three focuses that make up a biblical leader: life, doctrine and skill. We will study scripture and learn from one another. If you are interested, please email Drew Barnes at drew@meadowsfamily.org.
Meadow's Kids Volunteer Training Saturday, January 21st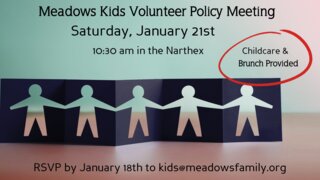 Calling all current Meadows Kids volunteers! We will have an important policy meeting Saturday, January 21 at 10:30am in the Narthex. Children can be dropped off in the toddler room for a special lesson by a guest speaker. There will be a light brunch provided to thank you for serving with our kids. Please RSVP to Marcia Jarrett at kids@meadowsfamily.org before January 18th.
Women's Retreat February 3rd-5th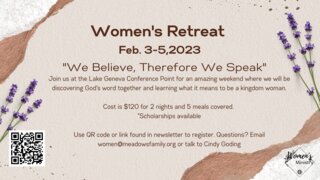 Mark your calendars! Join us at the Lake Geneva Conference Point for our Women's Retreat 2023. It is February 3-5. This will be an exciting weekend full of fun and fellowship as we discover God's word together and learn what it means to be a kingdom woman. Cost is $120 per/woman. This includes a 2 nights stay and all 5 meals covered. Don't let the cost be prohibitive to you joining us!
Please email women@meadowsfamily.org or talk to Cindy Goding with any questions or concerns. Register via QR code or here @ Women's Retreat 2023.
Prepare for Worship this Sunday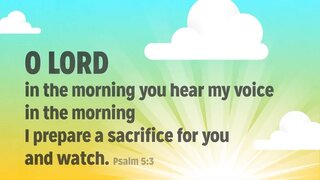 Encouragement for your week...
Read the women's ministry blog here.
Helping people know, love and become like Jesus Christ.
Our address is: 2401 Kirchoff Rd, Rolling Meadows, IL 60008-1810