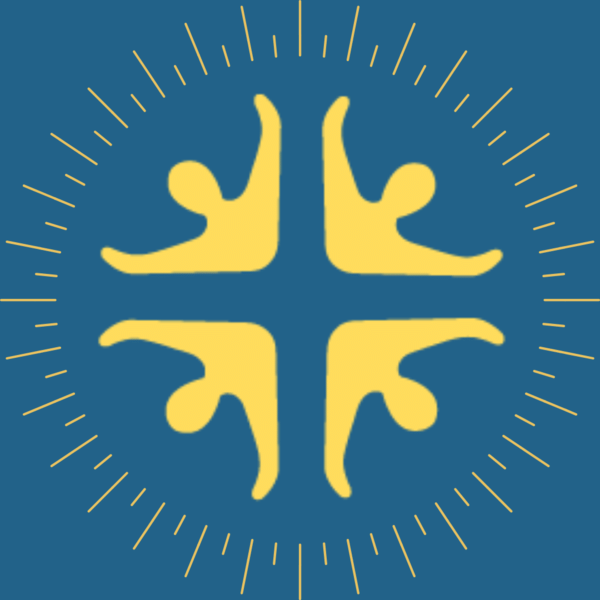 MCF Newsletter
Published May 11, 2023
Game Night This Saturday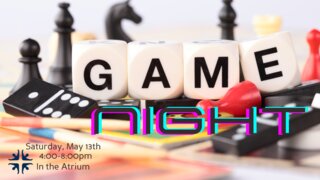 Do you enjoy playing games? Come to MCF this Saturday, May 13th from 4:00-8:00 pm for a night of fun and community. Game night is open to everyone age 6 and up. Our hosts, Phil and Anna Swartzell, will be bringing games but feel free to bring your favorite.
Game night will be held in the Atrium the second Saturday of each month. Light snacks will be served.
Email questions to office@meadowsfamily.org.
No KLB This Sunday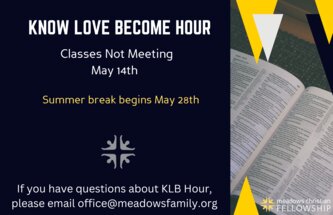 KLB classes will not meet this Sunday, May 14th. Adult/child KLB bible study classes will not meet this Summer. The final class date will be Sunday, May 21st.
Did you miss any of Bonnie's "What Do I Believe" classes and need to get caught up? Go to the KLB playlist on YouTube, KLB Hour.
Pray for the Pastoral Search Team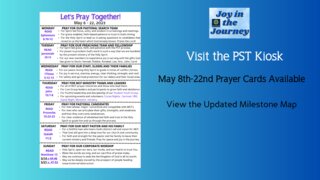 Are you looking for updates on the pastoral search process? Visit the pastoral search kiosk in the Atrium! Members of our Pastoral Search Team are always available after the service with updates on how the process is continuing to move forward. While you're there, please view our Milestone Map.
We want our church to be informed and to be joining us in prayer every step of the way. So please stop by the kiosk to pick up the new "Let's Pray Together" prayer card that runs May 8th-22nd, 2023.
Women's Ministry Event, Friday, May 19th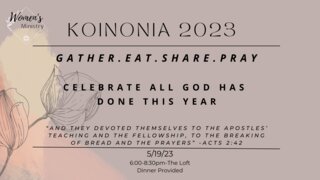 What an amazing and full year for Women's Ministry! Koinonia means to gather together as a fellowship of believers. This will be a special time of worship as we celebrate the end of the 2022-2023 Women's ministry year.
We will- Gather, Eat, Share, and Pray. Come and enjoy an evening together hearing how women have experienced God move. You will also hear from leadership where God is leading Women's Ministry for the 2023-2024 ministry year. You won't want to miss out!
Join us May 19th from 6:00-8:30pm in The Loft. Dinner will be provided. If you have any questions, please talk to Cindy Goding or email women@meadowsfamily.org.
Registration Open for MCF Families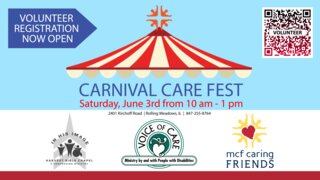 Meadows Christian Fellowship is hosting a Carnival Care Fest on Saturday June 3rd from 10AM - 1:00PM
We hope you'll plan to join us on June 3rd for
* Games * Goodies * Crafts * Food * Entertainment * Music * Raffles and tons of fun.
Please use this link to register, Carnival Care Fest Guest Registration.
Use the QR code to register to volunteer at Care Fest . Email questions to sharon@meadowsfamily.org.
VBS Registration Open!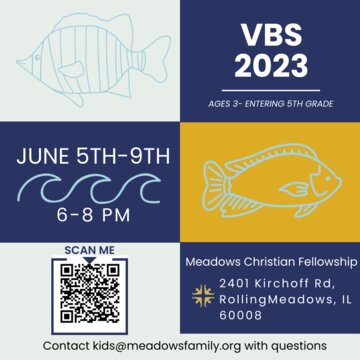 Calling all children ages 3- entering 5th grade, the time has come to register for Vacation Bible School.
Parents, registration can done via the link, VBS 2023, on our website Meadows Kids or scan the QR code.
Contact Marcia Jarrett at kdis@meadowsfamily.org with any questions.
Honoring Our 2023 Graduates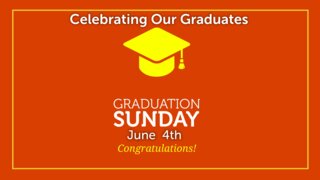 Do you have an immediate family member graduating in 2023? We will be honoring our 2023 graduates during the service on Sunday, June 4th.
Use this link to send us your graduate's information, Honoring our 2023 Graduates. Please reply by May 30th. Email questions to office@meadowsfamily.org.
Cruise Nights is Back!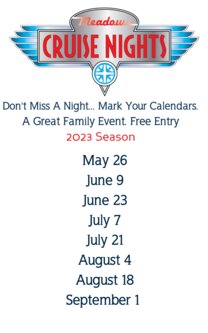 Mark your calendars and tell your friends and neighbors that Cruise Nights begins Friday, May 26th. Many people from our community and beyond look forward to this special ministry. Thank you to Larry and Melinda Lyons for leading and providing vision for new opportunities to engage with others this Summer.
We are looking for people to serve at Cruise Nights. Please contact Larry or Melinda at cruisenight@meadowsfamily.org with questions or stop by the Welcome Center to pickup information about serving opportunities.
Bee/Petersen Shower, Sunday, May 21st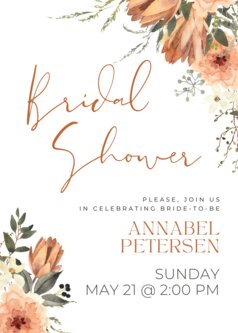 "All women of Meadows are invited to a Bridal Shower to celebrate the bride-to-be Annabel! Join us on Sunday, May 21st at 2pm at church in the Narthex.
Robbie Bee and Annabel are getting married this summer, and we can't wait to shower the couple with lots of love! The couple is registered at Amazon, Target and Crate & Barrel. You can go here to shop their registries. Questions? Contact Hannah Prasad, Heather Barnes, Becca Baggett or Kim Prasad."
Prepare for Worship this Sunday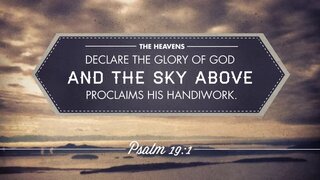 Encouragement for your week...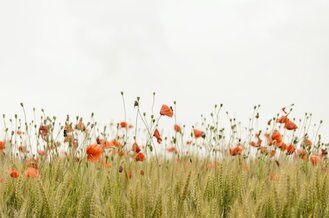 Read the women's ministry blog here.
Helping people know, love and become like Jesus Christ.
Our address is: 2401 Kirchoff Rd, Rolling Meadows, IL 60008-1810