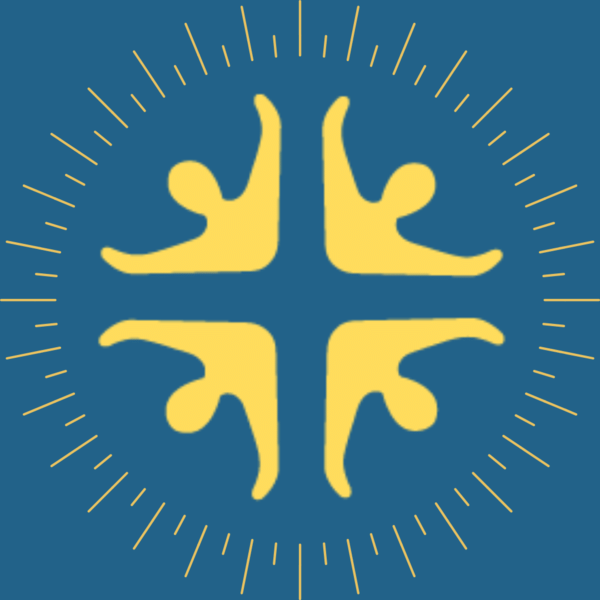 This Week at MCF...
Work Day RSVP, Elder blog on HR5, Tech Team Volunteer Info , and more!!
Work Day THIS SATURDAY!!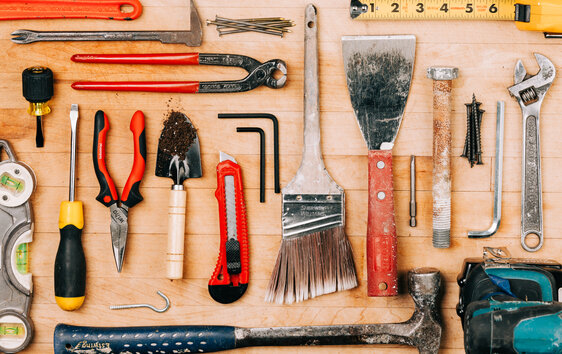 Spring is here and so are some work projects! Come this Saturday at 8:00 am to help us beautify and maintain the building we are blessed with. Please RSVP so we have an idea of how many volunteers we will have to work on different projects.
Regarding H.R. 5, "The Equality Act"
Written by Elder Jim Herold
How, or where, to begin?
When Pastor Andrew asked if I would write a blog on the topic of H.R. 5, The Equality Act, my reactions were mixed. Part of me thought, "I wouldn't touch it with a 10-foot pole", part of me was intrigued in attempting to shed some light on the subject. While the nuts and bolts of H.R. 5 are fairly simple, the ramifications are not. There are so many possible angles from which to view this, including the Constitution of the United States, the Christian Church, the Christian individual, Biblical (some of those aren't mutually exclusive), as a member of society, and the list goes on. How to keep it short, succinct, and helpful; I've probably already blown that with my introduction.
So…..here are my humble reflections on H.R. 5, The Equality Act. I will not claim to hold all truth on the topic, and I don't believe it's possible to keep opinion out of it, but hopefully, it will help inform how we think and pray, and what we do in light of this Act.
One last disclaimer. I'm not a lawyer, nor have I ever played one on TV, so thanks for your grace as I muse about something in which I don't have expertise.
What is the Equality Act?
The Equality Act (H.R. 5) is a fairly new act introduced in the U.S House of Representatives on March 13, 2019. It passed in the House of Representatives in the 116th congress (we're currently in the 117th Congress) but died, unable to pass in the Senate. It has been reintroduced in the 117th congress and passed the U.S. House of Representatives on February 25th, 2021. It is currently in the Senate, but as far as I've been able to discern hasn't yet been placed on the calendar for consideration. You can find the text of the Act here Text - H.R.5 - 117th Congress (2021-2022): Equality Act | Congress.gov | Library of Congress, and I encourage you to check my work and keep me honest.
While H.R. 5 is new, it's actually an amendment to the 1964 Civil Rights Act. In H.R. 5 itself, it states that it is an act "To prohibit discrimination on the basis of sex, gender identity, and sexual orientation, and for other purposes." Also, in the Act, the stated purpose is to "expand as well as clarify, confirm and create greater consistency in the protections and remedies against discrimination on the basis of all covered characteristics and to provide guidance and notice to individuals, organizations, corporations, and agencies regarding their obligations under the law."
So, for example, where the 1964 Civil Rights Act says "without discrimination or segregation on the ground of race, color, religion, or national origin," the amended law would say "without discrimination or segregation on the ground of race, color, religion, sex (including sexual orientation and gender identity), or national origin."
It would also expand on the list of places and situations in which it applies. For instance, where the 1964 Civil Rights Act says "any motion picture house, theater, concert hall, sports arena, stadium or other place of exhibition or entertainment," the amended law would say "any motion picture house, theater, concert hall, sports arena, stadium or other place of or establishment that provides exhibition, entertainment, recreation, exercise, amusement, public gathering, or public display." In addition, H.R. 5 adds the following text; "any establishment that provides a good, service, or program, including a store, shopping center, online retailer or service provider, salon, bank, gas station, food bank, service or care center, shelter, travel agency, or funeral parlor, or establishment that provides health care, accounting, or legal services" and "any train service, bus service, car service, taxi service, airline service, station, depot, or other place of or establishment that provides transportation service."
The last major piece I see in H.R. 5 is this additional text; "The Religious Freedom Restoration Act of 1993 (42 U.S.C. 2000bb et seq.) shall not provide a claim concerning, or a defense to a claim under, a covered title, or provide a basis for challenging the application or enforcement of a covered title." There's a link to The Religious Freedom Restoration Act of 1993. I encourage you to read that as well. It's purpose as stated in the act is "(1) to restore the compelling interest test as set forth in Sherbert v. Verner, 374 U.S. 398 (1963) and Wisconsin v. Yoder, 406 U.S. 205 (1972) and to guarantee its application in all cases where free exercise of religion is substantially burdened; and (2) to provide a claim or defense to persons whose religious exercise is substantially burdened by government".
What are the concerns with H.R. 5?
Several concerns are being voiced about H.R. 5. This is not my opinion, I'll just echo what I've seen and heard. The ones I'm aware of are as follows:
1. Men's and Women's bathrooms are segregated and thereby no longer legal.
2. Men's and Women's sports are segregated and thereby no longer legal.
3. Conscience protections for Medical Professionals as provided by The Religious Freedom Restoration Act would no longer be allowed forcing Medical Professionals to participate in abortion, sex change procedures, etc.
4. Limits on Federal or State funding of abortion would be compromised at best
5. It attacks religious liberty in general, and specifically the 1st Amendment of the U.S. Constitution
Ok, so that's as far as I can go as to the "facts" as I know them. I commend you for having made it this far. My encouragement to you is to do your own homework and form your own opinions, filtered by the scriptures, on what this all means and what we do with it. If you keep reading from here, you'll see some of my own personal musings on the subject.
So, what now? (in 29 words or less)
'K, I'm not going to make it. It was suggested keeping this under 1,000 words would be good, but this sentence makes it 1,002. Thanks for hanging in there. I thought it important to lay the foundation for a common understanding of what we're talking about before going further.
First, in Mathew 22:37-40, Mark 12:30-31, and Luke 10:27, we learn that the Greatest Commandment is to "love the Lord your God with all your heart and with all your soul and with all your mind" (Mark and Luke include with all your strength as well), and the second is "love your neighbor as yourself." Note that it does not say to love your neighbor if they look like you, think like you, act like you, agree with you, or believe like you; it's flat out "as yourself." That part is definitely open to some interpretation, but I encourage you to spend some time in scripture to learn how Jesus interpreted it. Stuart taught us from Luke 19 a couple of weeks ago (if you missed it, you can watch it here https://meadowsfamily.org/sermons/713447--grace-the-story-of-zaccheus-march-7-2021). He pointed out that when Jesus came across Zacchaeus, he didn't look down on him or condemn him, but instead "abided" with Zacchaeus. Jesus points out that "the Son of Man came to seek and save the lost." Should we not be of the same mind? In the Sermon on the Mount in Mathew 7, we're told, by Jesus, not to judge others and remove the log from our own eye first. We need to remember that "all have sinned and fallen short of the glory of God" (Romans 3:23). We all too frequently jump to speaking the truth, and in the process, forget the love.
What's my point? Our country is exceptionally divided. We need to be bridge builders. We need to love as Jesus loved (see the previous paragraph). We need to "love your enemies, and pray for those who persecute you" (Mathew 5:43). We need to follow the instruction in 1 Timothy 2:1-2 "that supplications, prayers, intercessions, and thanksgivings be made for all people, for kings and all who are in high positions, that we may lead a peaceful and quiet life, godly and dignified in every way."
I'm convicted even as I write these words that I've missed the mark myself, so if you feel the same, you're in good company. Just as with Paul in 2nd Corinthians 12, his grace is sufficient.
Soooo…what about this Act. I'll be brief (from here) and encourage you to form your own opinion and decide for yourself what you need to do in light of that. My personal opinion is that it's hugely problematic in many ways, and I've communicated that to my U.S. Senator. But, don't take my word for it. Research, read, pray, reflect on what I've said above, and then do what you feel in your heart is the right thing in light of scripture and led by the Holy Spirit.
Do I get any points for 1,485 words?
MCF Tech Team volunteer info
The MCF Tech Team needs volunteers!
What's the MCF Tech Team? We're glad you asked!
The MCF Tech Team is a group of dedicated volunteers who serve as sound engineers, live-stream producers, and Proclaim presenters. Our MCF Tech Team helps people to know, love, and become like Jesus Christ by working behind-the-scenes to make our Sunday morning worship services happen!
And... WE NEED VOLUNTEERS!
Here's what we are looking for:
#1... We need at least 2 new sound engineers.
You don't need to be a musician, and you don't need to be a technical wizard. But, if you have an ear for music and a willingness to learn a little bit about the soundboard, you can do this job.
#2... We need at least 2 new live stream producers.
Our live stream producers help to position our cameras for the live stream, and they produce the live video stream of our worship service in real time with an intuitive touch interface on an iPad. If you know how to use a smartphone, you can do this job.
#3... We need at least 2 new Proclaim presenters.
Proclaim is easy-to-use presentation software designed specifically for churches. We use Proclaim to project song lyrics, sermon slides, and all the other visual content during the worship services. If you know how to use a computer, you can do this job.
What's the commitment?
We're looking for people who can commit to 1 or 2 Sundays a month. Our Tech Team is in place at 8:00am on Sunday mornings, prepping for the services while the Worship Team soundchecks and rehearses the music for that day. Sound engineers and Proclaim presenters need to be at both the 9:30am and 11:00am services. Live stream producers are only needed at the 9:30am service.
Interested? Not sure?
You can always set up a time to observe on a Sunday morning in order to get a better feel for what our Tech Team does. Our team is stretched very thin right now and we need help. Please prayerfully consider if this may be a place where you can serve. We would love to have you join our team!
If you're interested or have more questions, please email Mark Hoffman at:
mhoffman@meadowsfamily.org
Thank you!!
Encouragement for your week...
Click here for Worship Director Mark Hoffman's blog to prepare your hearts for worship.
Click here for encouragement for men.
Click here to read the latest blog from our Ministry to Women team.
Click here to watch Pastor Andrew's most recent Alongsider video.
Helping people know, love and become like Jesus Christ.
Our address is: 2401 Kirchoff Rd, Rolling Meadows, IL 60008-1810