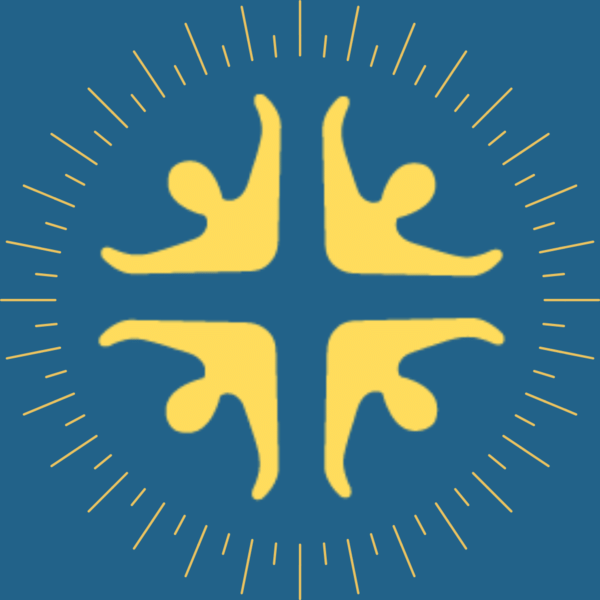 MCF Newsletter
PLEASE READ!!
WORK DAY THIS SATURDAY!!
Come this Saturday at 8:00 am to help us beautify and maintain the building we are blessed with! We'll be working on removing the playground equipment, painting the window frames around the entrance between Building 2 and 3, putting up white boards in classrooms and other minor clean up around our property.
Elder Video Links
CLICK HERE to watch the videos to help you get to know our prospective and returning elders. Remember! We will be voting to affirm them on May 30th! Please extend grace as there was an oversight, and we did not play one video this past Sunday. You can watch all three online HERE. Thank you for taking the time to hear from Jim Herold, Mark Hoffman, and Drew Barnes. We will have a Q&A session following the 11:00 am service on May 23rd and vote to affirm these men on May 30th, following our combined Family Fellowship Service.
Tech Team Open House!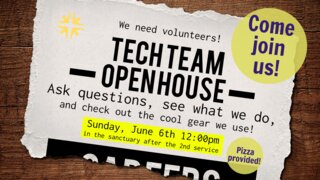 If you are someone who might be interested in Tech Team, but are unsure if you have the skills, this event is for you. Come and see what we do. Plus, free pizza- you can't lose!
Ministry Clarification...
As we continue to move forward together, we want to follow up on the business meeting communication about ministry start-ups.
At this time, we are primarily focused on strengthening our Sunday morning teams. We have a shortage of volunteers for almost every team vital to Sunday mornings. We have also had had a shortage of volunteers for AWANA, Inspiration Studios, and Cruise Nights for several years. In the past, these ministries have been pulled off by a group of people who are heavily involved in many ministries and have often included people from outside of our church.
As we start ministries up again, we want to start strong while not overburdening the already committed and involved people.
Full teams for our Sunday morning ministries and a strong team to minister to our youth will remain our focus.
We continue to ask for volunteers, and we currently don't have anyone to lead either Inspiration Studios or AWANA. Until we have someone called and committed to lead these ministries and a full team to pull them off, we will not be able to restart them.
Thank you for your concern and love for these ministries. Please pray about where God wants to use you as there is a place for each one of us to serve our body. Please do not complain about what you don't see happening (James 5:8-9), but instead, see how you can be involved in what is happening!
Financial Update
Fiscal Year Final and April 2021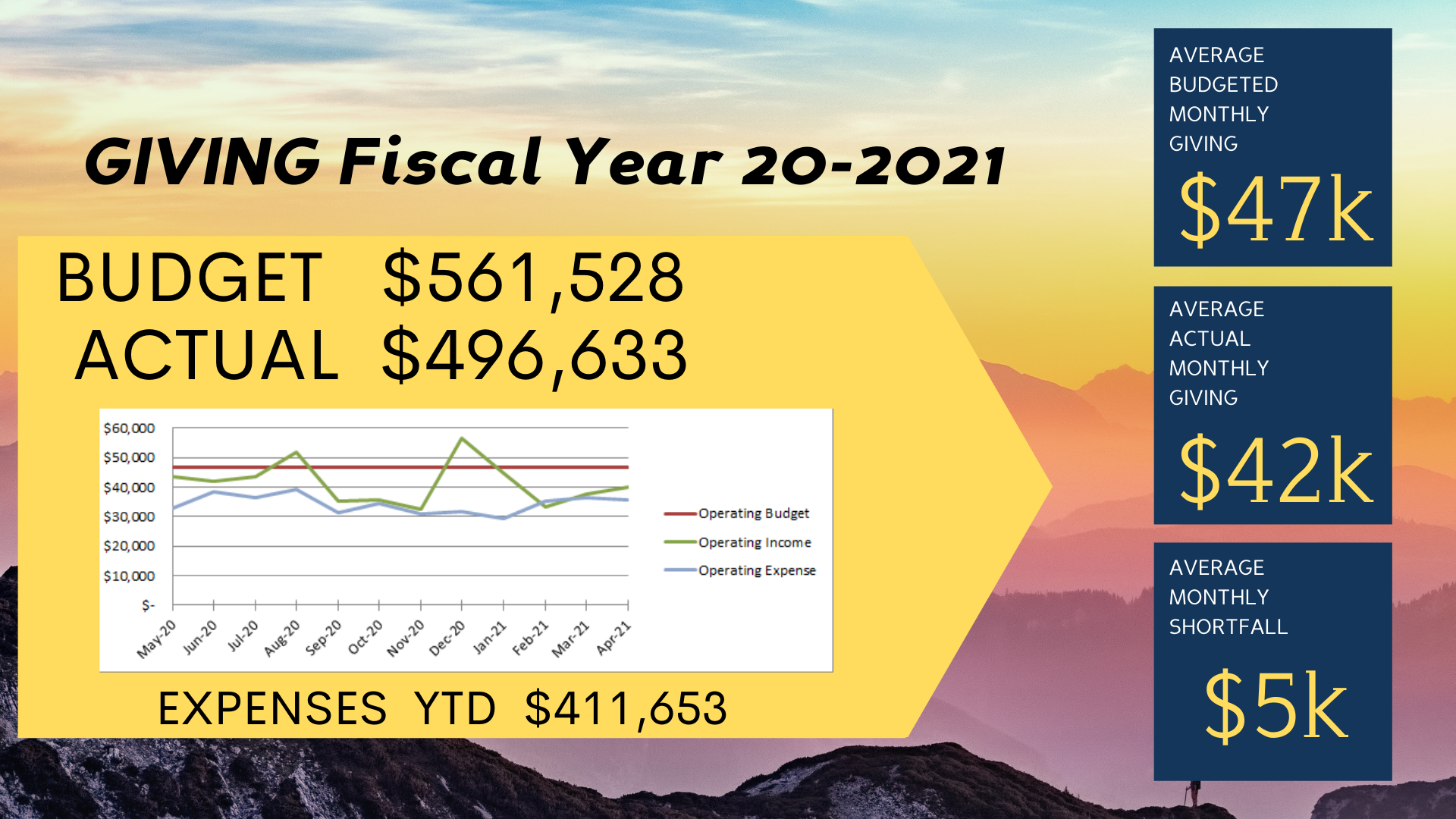 At the business meeting last week I shared the numbers through March. Here is the updated version with April included. You faithfully gave this year! Even though many of you we have not seen all fiscal year long, and yet you faithfully gave.
Part of the reading plan at the end of April was Hebrews 11 containing the familiar verse "Now faith is the assurance of things hoped for, the conviction of things not seen." Then the author goes on with many statements that start with "By faith..." followed by numerous examples where we see people in the Bible stepping out in faith. That is true of all of you this year with so much uncertainty, unrest and difficulty this year you gave 'by faith'.
Thank you for providing what was needed this fiscal year. Now as we enter into a new fiscal year we humbly ask that you continue listening to God and give by faith. Following the above passage we find in Hebrews 12
"Therefore, since we are surrounded by so great a cloud of witnesses let us also lay aside every weight, and sin which clings so closely, and let us run with endurance the race that is set before us, looking to Jesus, the founder and perfecter of our faith, who for the joy that was set before him endured the cross, despising the shame, and is seated at the right hand of the throne of God."
Let's enter into Fiscal year 2021-22 with faith in Jesus who brings us endurance as we reflect on all He did for us.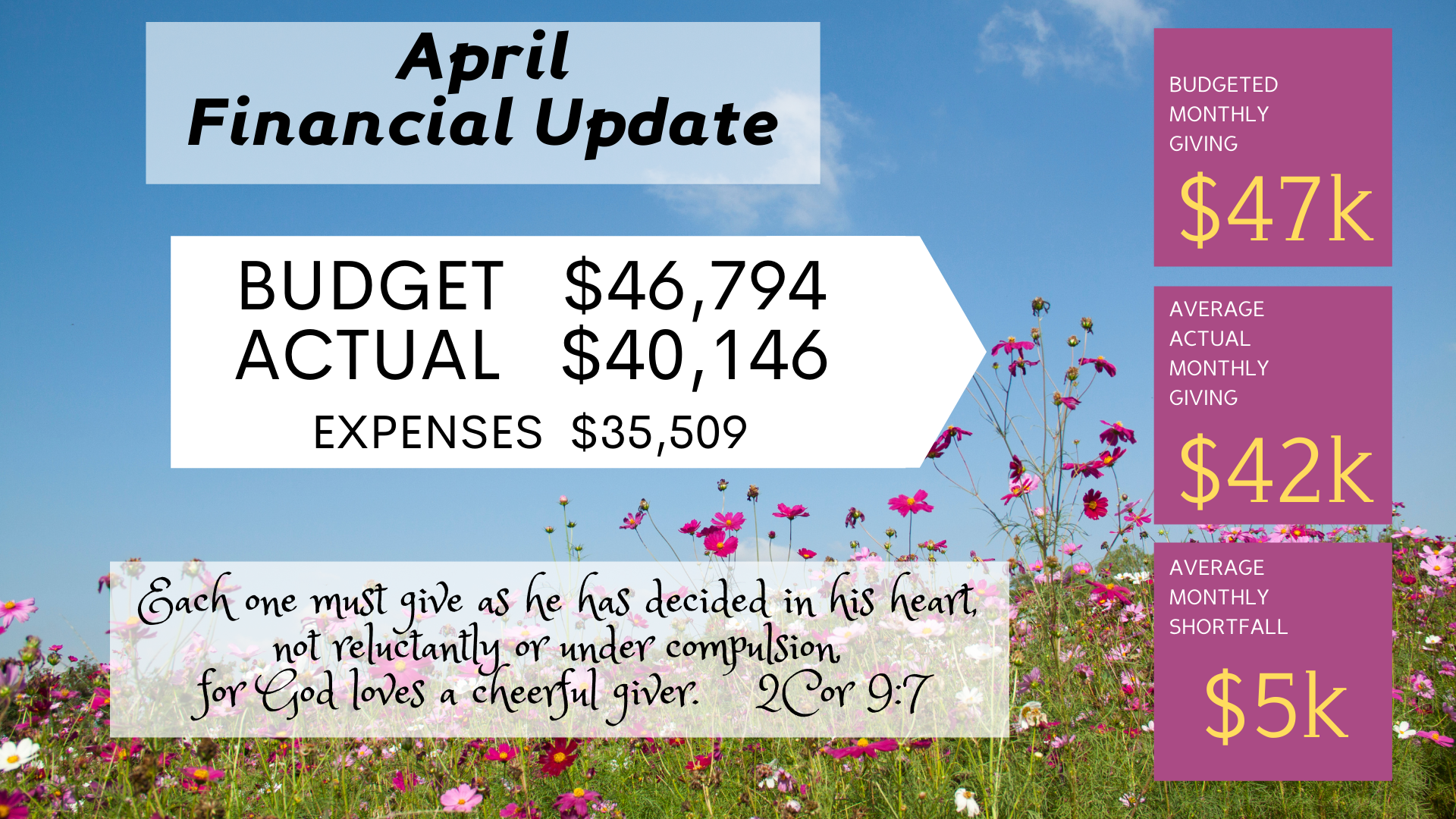 Upcoming Events
Download
Sunday, May 16th  •  9:30–10:30 am (CDT)
Download
Monday, May 17th  •  7–9 pm (CDT)
Download
Students in grades 6-12 come for a time of discipleship that includes games and Bible study designed to help our youth grow to know, love, and become like Jesus!
For more information go to https://meadowsfamily.org/students
Wednesday, May 19th  •  7–9 pm (CDT)
Ministry Updates
Men's Ministry Update
Hey guys, this is Mark Barnes. If you were at the last business meeting you heard that I was asked to head up Men's Ministry. I was also asked to write this blog to talk about where I feel God wants to point us as the men of Meadows Christian Fellowship. All of this feels a little overwhelming to me at this point simply because I do not want to lead this ministry solo. In fact, I believe that being a Lone Ranger is definitely something God has not called us to do as men. So, one of my first goals is to build a team of godly guys from a variety of backgrounds to help lead Men's Ministry. Because I don't have this team in place as of yet, I'm going to share a framework from God's Word that I believe God has called all men that bear the name of Jesus Christ to, and from there we will begin to build practical ways to live this out at MCF.
This past January, I was asked to be part of a men's Discipleship Group. This was a group where we experienced what it looks like and how to live as a disciple of Jesus. And it was a place where we experienced close relationships and were equipped to become disciple-makers. We met for twelve weeks, and one of the passages we studied was 2 Timothy 2. As I have thought about Men's Ministry, this passage keeps coming back to me as a passage filled with things we should focus on as godly men. Right now, would you stop reading this blog and go read 2 Timothy 2, and then come back and finish reading the rest of this blog? No, really, don't blow by reading it, God's word has much more to say than I do!
Now, this passage is from a letter written by Paul to Timothy. In the first chapter, you can tell that there is DEEP relationship between these two men, and Paul knows that his life is nearing the end. In this final letter, Paul feels that what he is sharing with Timothy is of most importance for a follower of Jesus. Right off the bat in chapter two, he tells Timothy to be strong, but not in his own strength, but in the grace that is in Christ Jesus! Then he tells him to make disciples & get ready to suffer…together with him, because of the gospel (Hmm, I believe Jesus said something remarkably similar). Right after this, Paul uses the example of a soldier. He says that a soldier stays focused on the mission & seeks to please his commanding officer. I have a friend that told me that he has never been closer to a group of men than to the men he served with in the Marine Core. When I asked why, he replied, "We did really hard things together!" (i.e., suffered together). Those words have encouraged me & haunted me. They encourage me because I too have tasted deep relationship as a result of being on mission with others, doing difficult things. And they haunt me because I don't think we experience this kind of deep relationship among brothers in Christ nearly enough.
So, where do we start? I think we start with the mission handed down by our commanding officer, "Go and make disciples of all nations, baptizing them in the name of the Father and of the Son and of the Holy Spirit, teaching them to observe (obey) everything I have commanded you." This is the foundation everything else must be built upon, learning to be disciples & disciple-makers, together. I believe that if we build on any other foundation, the structure will not stand. This might sound a little strange, but Men's Ministry can't be about men. It must be about Jesus Christ, and the men who have committed to being his disciples, following all that he has commanded, in relationship with other men, no matter the cost. So that, we are making disciples of other men & within our families!
So, the question is, what can you do right now to join God in what he is doing among men here at MCF? First, pray! Pray that we all would truly desire what God desires in ways that lead to action. Otherwise, these words will never change anything. Pray for a team of godly men to lead this ministry. Pray for unity. I believe that the men of MCF are probably more divided now, than ever before as to what a godly man looks like. We will need God's Spirit to help unite us, on mission, together. Every Sunday morning, a group of men meet in Fellowship Hall to pray from 8:30 to 9:15. We would love for you to join us! Secondly, consider joining a Discipleship Group. I told you that I was in a Discipleship Group (D-Group) at the beginning of the year. That group met for twelve weeks & now has started four new groups. The goal is that we ALL learn to be disciples & make disciples with other men. Right now, we have somewhere around a quarter of the men at Meadows in a group. We don't want this to be a program, but instead, we want this to become the DNA and foundation of who we are as men at MCF. No matter where you're at in your walk with Christ, we desire for these groups to be a place where we are equipping men with the Word of God, and through accountable relationships, empowered by the Holy Spirit we replicate faithful followers of Jesus Christ. Maybe you haven't heard about these groups or haven't been asked to join a group yet. Our desire isn't to exclude, but to build up trained men that will carry on the mission, allowing multiplication to happen. So, if you would like to find out more about these D-Groups, please don't hesitate to talk to me about them. You can call me at 847-341-7853, or even better meet with me in person.
I'm very excited about what God is already doing among men at MCF, and I am praying for the things I've asked you to pray about. God is on the move, let's join him!
Mark Barnes
In spite of all that has happened this past year in the world, I am so blessed as I think about the women of our community here at MCF. We have an amazing group of women of all ages, careers, skills and backgrounds who are bound together by a love for the Lord.
Two years ago, we began doing Women's Story Nights. These have been so encouraging as women have authentically shared their stories of how God has worked in their lives. We were able to continue to do these story nights throughout this past year- even during lockdown via zoom. I believe these have been an important piece to helping our women connect and realize that, though we are all unique, when we share our stories, we see how we are connected.
Additionally, the Tuesday night Bible study has continued throughout this past year. We went through The Ways of the Alongsider and have learned more about discipleship as we have practiced it with each other. We are growing in experiencing how vulnerability and accountability enable us to become more like Christ as we invite others into our lives.
This year we have also partnered with a local ministry to refugee women, Re:new. It has been a joy to see how our women have generously given time and goods to bless these women. We look forward to continued connection with this ministry.
This month, Cindy Goding is doing another Women's Fitness Refresh group, which we hope will bear fruit over the summer with other women joining in and maybe even leading some workouts. These times have been a blessing with women of all ages encouraging each other in taking strengthening our bodies as well as our spirits as we work out, pray and look at Scripture together.
Although we take a break from the Tuesday Bible Study, summer is a great time to gather together and build relationships in a more casual setting. We will also be doing book discussions again this summer, so stay tuned for the announcements of dates and books!
I am grateful for the other women on the Ministry to Women team- Cindy Goding and Julie Smith. I have appreciated their creativity and commitment as well as their convicting and thought-provoking words through their blogs for women (and if you haven't read them, you should check them out via the links in the newsletter!).
Helping people know, love and become like Jesus Christ.
Our address is: 2401 Kirchoff Rd, Rolling Meadows, IL 60008-1810