MCF Newsletter
Let's Gather, Pray and Serve Together!
G.P.S. Moving Forward Together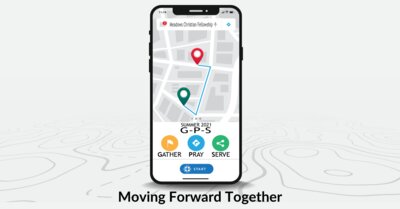 We hope you all are getting excited about all of the opportunities to Gather, Pray and Serve together! Join together in our 100 Meals in 100 Days, Pray 5 Challenge, and many opportunities to serve. If you have any questions about any of these opportunities, please call the church office or email office@meadowsfamily.com.
P.S. 81 days left for 100 Meals in 100 Days! So send your meal pics to 100meals@meadowsfamily.org, post in your FaithLife timeline, or post on other social media with the hashtag #100meadowsmeals!
FIRST CRUISE NIGHT THIS FRIDAY!!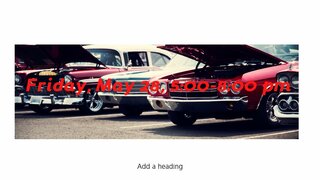 Pray for good weather, and come join in to reach out to our city by hosting a favorite event for visitors and classic car lovers.
Check our Cruise Night Facebook page for updates and weather-related cancelations. https://www.facebook.com/meadowscruisenights
This Sunday!!

This Family Fellowship Sunday we will be outside together in one service* at 9:30! Bring your blanket or lawn chairs for the service and a lunch to have a picnic together afterward. We will meet on the lawn on the east side of the church. Lyrics for the worship songs are available on the Sunday's page of the website and as a handout the morning of. Check it out HERE!
*There will be no live stream. Service will be recorded and posted later in the day.
Vote to Affirm Elders
This Sunday after the service we will vote to affirm our new elders. If you will be here in person, please bring the ballot you receive in the mail. If you are not able to be present, please mail the ballot ASAP. They must be received no later than Friday, June 4.
JUNE 4th is our first Friday Family Fun!

We hope you've saved the date to come together on June 4th for our first FRIDAY FAMILY FUN night!
This will be a relaxed time for families to connect and gather on the lawn, play games and eat together. Grills will be out for you to use.
Check Your Spam Folder!
We often use Breeze to send out communication, but we are learning that those emails are often going to spam folders. If you have signed up to volunteer and have not heard anything back, check your spam!
Encouragement For Your Week
Click here for Worship Director Mark Hoffman's blog to prepare your hearts for worship.
Click here for encouragement for men.
Click here to read the latest blog from our Ministry to Women team.
Helping people know, love and become like Jesus Christ.
Our address is: 2401 Kirchoff Rd, Rolling Meadows, IL 60008-1810