Faithlife Giving
An Accidental Church Plant: AuthentiCity Church

Faithlife Giving
An Accidental Church Plant: AuthentiCity Church
20–50
families in attendance
57%
fees covered by givers
Jimmy and Catie Rippy accidentally started a church in their backyard, located in Rancho Santa Fe, California. The Rippys had friends who had questions about Christianity but weren't interested in church, so they met weekly at the Rippys' home to learn more about following Jesus. Those meetings led to baptisms, more invitations, and eventually, around 50 people were coming to the backyard chats. That's when Jimmy and Catie knew it was time to plant AuthentiCity Church.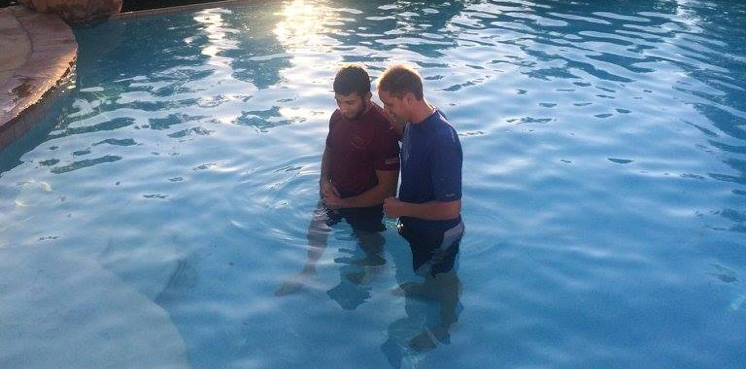 ---
Jimmy and Catie's problem
Jimmy and Catie's backyard was getting out of control. With over 50 people meeting together each week, they knew they needed to figure out a way to care for people long-term, and their backyard wasn't going to suffice. The only issue was money. How could they raise the funding needed to find a place where everyone who wanted to learn more about Christ could meet together?
---
How Faithlife impacted AuthentiCity Church's ministry
AuthentiCity Church started without a building, website, or a budget. The Rippys simply stepped out in faith believing that God would provide them with the tools they needed for ministry. That's when they discovered Faithlife. With Faithlife, they were able to build a thriving online community, set up a beautiful church website, and record sermon podcasts. But more than that, they found that people were excited to financially support AuthentiCity's mission—and Faithlife Giving made it simple to support their church plant.

Even though the church's pressing need was financial, they've seen God meet their needs in unexpected ways. Catie said, "We are seeing new people coming and giving right away. Because of Faithlife Giving, I can provide them with a quick and easy way to give and then keep the conversation going."

Thanks to their church's generosity through online giving, the Rippys were able to find meeting places that fit their budget and size.
---
Catie and Jimmy's ministry today
Now with over 50 members, AuthentiCity Church was able to rent out a building in the heart of the neighborhood where they're called to minister. They'd prayed to rent this specific building for three years. Then, when it finally became available, they were able to write a check for the first month's rent on a Friday and have church that Sunday.

God continues to provide opportunities for growth, and the Rippys don't plan on stopping any time soon. Catie told us, "We have truly been given more than we could ask or imagine, and I know that we wouldn't have made it this far without tools like Faithlife Giving."
Discover Faithlife Giving
"The way God continues to provide for our church blows me away, and Faithlife is a part of that. Recently a family came for the first time and the first thing they said to me was, 'We love what God is doing here. We want this to be our church—how do we give?' It's evidence of God's blessing on our ministry. And because of Faithlife Giving, I had a way for this family to give and be included."
---
— Catie Rippy