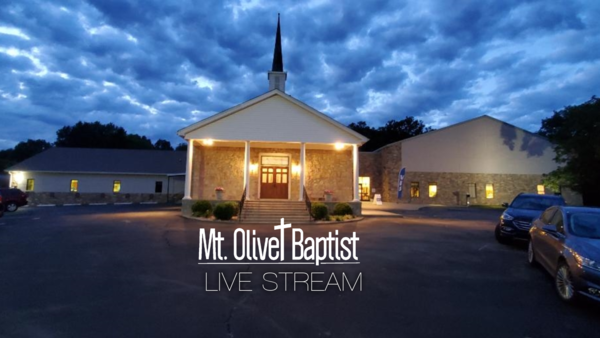 How to View our Online Services
There are many ways to view our online worship experience scheduled for Sunday at 10am. #1 and #2 below can be on your computer, laptop or smart phone.
1) Access on our website at www.mtolivetbaptist.com/live. This is publicly available, no account or login required.
2) For those on FaithLife there will be a post at 9am in your Mt. Olivet Baptist group. Simply click on the post when you are ready and you will automatically be taken to the Online Service.
3) If you have Roku, Apple TV, or Amazon Fire smart devices AND a member of our FaithLife online community, you can access www.faithlifetv.com and view on your TV, PC, MAC or smart phone.
For TV's you must first install the FaithLife TV app on your smart tv. Once installed, log in with your faithlife.com account, search for Mt. Olivet Baptist Church and click on the LIVESTREAM graphic.
Suggestion: install and get everything set up early, don't wait until 10am Sunday because you will miss some of the Worship time.
Also, Sunday at 4pm the 10am Online Service recording will be available on our website at www.mtolivetbaptist.com/sermons to view on demand at your convenience.
I hope this helps everyone get prepared. On Sunday morning, choose your access method and join us at 9:55am.
FYI: Online streaming is impacted by many issues outside of our control that may impact the quality of the signal. This is not like a television broadcast. Internet stream is impacted by the speed of your internet connection, the number of people on the internet at a given time, etc. Given that MANY churches will be going LIVE on the internet Sunday it is hard to know what to expect. Pray for a good quality connection and a great worship experience.
We exist to glorify God by Proclaiming Christ, Being Disciples and Making Disciples
Our address is: 7463 Hickory Ridge Rd, Mt. Juliet, TN 37122, USA