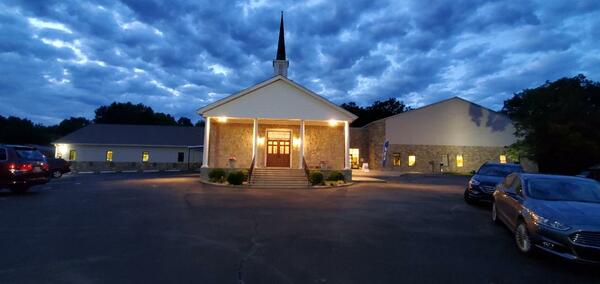 The Mount
Weekly Newsletter of Mt. Olivet Baptist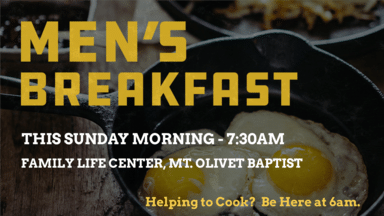 Men & Boys!
Join us this Sunday morning for a special treat. Men's Breakfast at 7:30 in the Family Life Center. Eggs, Bacon, Biscuits, Gravy Pancakes... Yum!
Children and Youth welcomed and encouraged to attend.
---------------------
Helping to Cook? Be at the church at 6AM.
Weekly Announcements
OCC and Backpack ministries - Announcement Colored pencils are 10 for $10 at Kroger. Notebooks are 4 for $1.00.
We exist to glorify God by Proclaiming Christ, Being Disciples and Making Disciples
Our address is: 7463 Hickory Ridge Rd, Mt. Juliet, TN 37122, USA