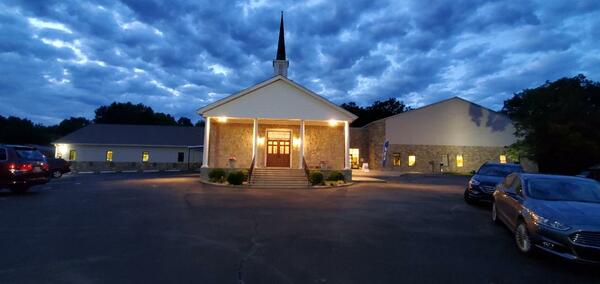 The Mount
Weekly Newsletter of Mt. Olivet Baptist September 18, 2020 ___________________________________________

More Seating Added to Sanctuary
The GREAT NEWS is our attendance for worship continues to grow each week. Many are coming back to God's house to worship and be among family.
In order for us to continue in our efforts of providing "social distancing" as much as possible, we have added two additional rows to our worship center and have spread out the choir seating. We have added 12 additional seats. These are on the front rows. In order to accommodate the additional rows we have had to temporarily relocate the pulpit and communion table from the front.
As we strive to provide a safe and comfortable worship experience, I would like to encourage two things:
Please continue wearing your face coverings.
Do not be afraid to use the front rows in our worship area.
I appreciate your flexibility and understanding during this challenging time. I am also thrilled that we can continue worshiping together each Sunday morning.
See you Sunday!
Rev Rod
________________________________________________________
Re-Opening of Cafe' - A Huge Success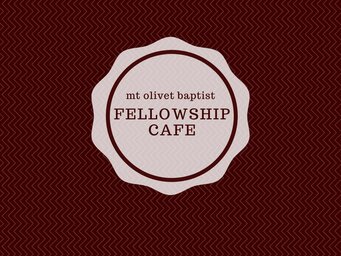 Our Re-Opening of the Fellowship Cafe on Wednesday evening was a huge success. Over 55 meals served. Shut-ins ministered to. Fellowship with one another was a welcomed sight again.
All of our Wednesday Night Activities kicked off again as well. Youth Worship was bigger and better than before. MOBC Kidz had a great time with Mr. Bill & Mrs. Michelle. Our Outreach team began organizing and Choir Practice was well attended.
Wednesday's Menu (9/23/20)
REMINDER! Join us this week for dinner at 5:30 pm followed by activities for the entire family. Complete a reservation form attached to our Worship Folder on Sunday, contact the church office via phone or text at 615-444-2390 by Monday noon.
See the menu below.
MENU: Baked Spaghetti, "OG" Salad, Bread, Dessert and Drink
$5 per person/$15 per family maximum.
First Time visitors join us for FREE with a reservation.
____________________________________________________
A Place for Everyone @ 8:45am

At 8:45am each Sunday we have something for everyone at Mt. Olivet Baptist Church. You are encouraged to join us in one of our Adult Bible Classes, join in MOYO Youth Bible Study and bring your children to their very own Sunday School class to learn about Jesus.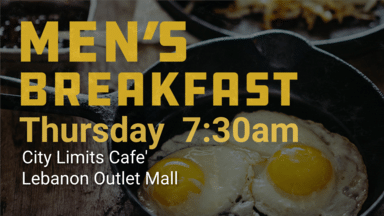 Men, join us for a time of fellowship on Thursday, September 24th for our monthly Men's breakfast. We will meet at City Limits cafe in the Lebanon Prime Outlet Mall Food Court.
_______________________________________________________
Sunday Volunteers

Please review the below list for your volunteer assignment. If you find you can not be here, please contact someone to replace you or your team leader.


Sunday, September 20
Nursery during Sunday School: Willie Brooks
Nursery during AM Worship: Gloria Henderson
First Responder: Mike Cox
Ushers: Mike Henderson & Bernie Kane
AM Security in Lobby: TBD
Sunday School Security: Kerry Hale
Sunday, September 27
Nursery during Sunday School: Willie Brooks
Nursery during AM Worship: Pam Gillis
First Responder: Lori Kelley
Ushers: Ken Davis & Kerry Hale
AM Security in Lobby: Kerry Hale
Sunday School Security: Willis Franklin
Prayer Requests
Kenny Flippen who is on our prayer list for a heart transplant will be having that done in the morning at Vanderbilt. Pray that everything goes well and he will return home soon.
Relayed to me from mutual friends of Bob and Becky Couts; Bob Couts is in bad health. He's been in the hospital with complications from abad heart. He's coming home tomorrow with Hospice care. He's very weak, in alot of pain from his heart and will probably not get better. Pray for Bob's pain to ease up and pray for Becky and the family during these days.
Upcoming Events This Week
We exist to glorify God by Proclaiming Christ, Being Disciples and Making Disciples
Our address is: 7463 Hickory Ridge Rd, Mt. Juliet, TN 37122, USA