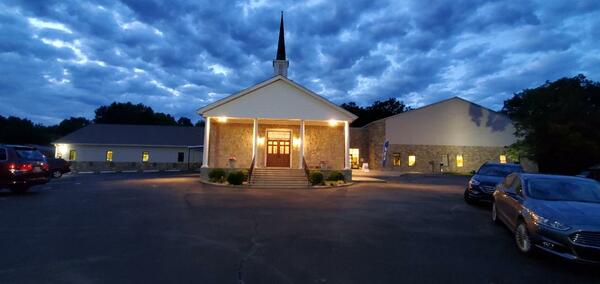 The Mount
Weekly Newsletter of Mt. Olivet Baptist October 2nd, 2020 ___________________________________________
The Kingdom of God is Near : Part 2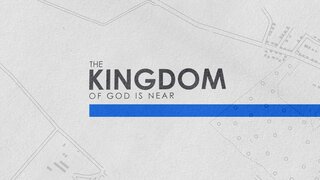 This week we continue with part two of our four part series entitled, "The Kingdom of God is Near."
In this week's sermon we will focus on Kingdom Values. We will discover our identity as citizens in God's Kingdom: The privileges and responsibilities of being part of this wonderful kingdom.
If you missed last week's sermon, you can view all of our previous sermons at: https://mtolivetbaptist.com/sermons
Verse of the Week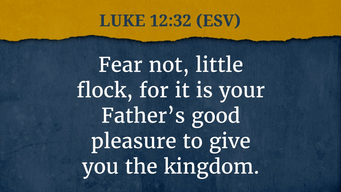 Guest Worship Leader: Jason Harlin
Many of you may remember Bro. Jason Harlin. Jason was the Youth Minister of Mt. Olivet in 2002 thru 2005. Jason has gone on to faithfully serve the Lord at Hillcrest Baptist and Barton's Creek Baptist. Jason will be leading us in worship this Sunday while Jody and his family enjoy a time of rest, relaxation and family fun!
Please pray for Jody, Kim and the family as they travel and Welcome Jason to our worship service this Sunday morning.
----------------------------------------------------------------------------------
ARRR! What's Up with the Eye-Patch Pastor?
Over the past couple of weeks I have asked for prayers because of some unexpected and unusual vision issues. This past week I had a complete eye exam which showed a healthy eye. Upon visiting my primary care physician, subsequent MRI, visit to a neurologist and CT Scan of my head - you will be happy to know and possibly surprise many, that I DO HAVE A BRAIN!. However it has been determined that I am experiencing "Incomplete Third Nerve Palsy" (a.k.a. Oculomotor Nerve Palsy). This nerve controls the movement of the eye and eye lid. Main issue is headaches and double vision. Thus - the Eye Patch! There is no determination on how long or if the condition will reverse itself. So for now and for the near future - the eye patch will remain. At least I know what I will wear at Trunk R Treat this year.
I do not ask often for personal prayers - however this time I am asking you to remember your Pastor in prayer and that God will heal my eye.
--- Rev Rod
----------------------------------------------------------------------------------
Welcome New Members

We have been blessed with THIRTEEN new members recently.
Sunday, September 20th
Everett Family: Tim & Lynn Everett
Christy (24), J.T. (21), Joseph (19), April (16), Elizabeth (14),
David (11), Isaac (10)
Sunday, September 27th
Doug & Susan Crabtree
Daniel Fann
Wednesday, September 30th
Michaela Everett (19)
Fellowship Cafe

REMINDER! Join us this week for dinner at 5:30 pm followed by activities for the entire family. Complete a reservation form attached to our Worship Folder on Sunday, contact the church office via phone or text at 615-444-2390 by Monday noon.
See the menu below.
MENU: Vegetable Beef Stew, Cornbread, Drink & Dessert
$5 per person/$15 per family maximum.
First Time visitors join us for FREE with a reservation.
----------------------------------------------------------------------------------
A Place for Everyone @ 8:45am

At 8:45am each Sunday we have something for everyone at Mt. Olivet Baptist Church. You are encouraged to join us in one of our Adult Bible Classes, join in MOYO Youth Bible Study and bring your children to their very own Sunday School class to learn about Jesus.
Sunday Volunteers

Please review the below list for your volunteer assignment. If you find you can not be here, please contact someone to replace you or your team leader.
Sunday, October 4
Nursery during Sunday School: Willie Brooks
Nursery during AM Worship: Sylvia Young
First Responder: Dennis Beadles
Ushers: Thomas Sullivan & Brian Wood
AM Security in Lobby: Jim Pierson
Sunday School Security: Kerry Hale
October 11
Nursery during Sunday School: Willie Brooks
Nursery during AM Worship: Kim Goolsby
First Responder: Ron Hyndman
Ushers: Ron Hyndman & Kerry Hale
AM Security in Lobby: Bill Brooks
Sunday School Security: Kerry Hale
We exist to glorify God by Proclaiming Christ, Being Disciples and Making Disciples
Our address is: 7463 Hickory Ridge Rd, Mt. Juliet, TN 37122, USA