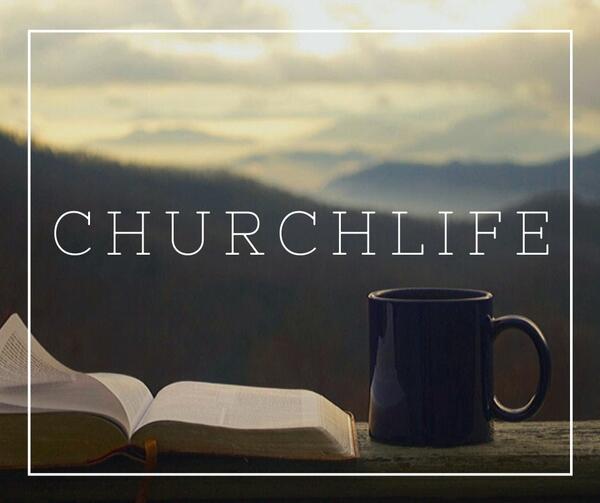 MIBC CHURCHLIFE
1st June 2021
PASTOR'S UPDATE
IRREVERSIBLE DAMAGE
One of the books I mentioned in the sermon last Sunday was 'Irreversible Damage' by 'Abigail Shrier.' I used the example of transgenderism that the book addresses as an example of a contemporary issue that is being driven by hype and emotion, as opposed to reason and wisdom found in God's word. Why is this issue the current major issue for this generation, when it was largely unheard of only 15 years ago? Abigail writes,
"You grew up differently. You didn't suffer the acute isolation of today's teenagers. You didn't soak your retinas in the internet's transgender propaganda during a confusing time in your life."
One of the reasons I picked this book up, is that I have a vested interest in raising girls and helping them navigate through contemporary issues. If you're in the same position, I would recommend the book for you to read as well.
PASTOR WANG WI
The other week when I lead the service I mentioned a pastor in China that has prompted me to regularly pray for the persecuted church, but last week I forgot to include in the newsletter a link to his sermon clips on youtube. So find those clips here and be encouraged.
You can read the open letter he wrote prior to his arrest here.
FREE BOOK OF THE MONTH
If you follow along with the Logos free book of the month, the June book's are up and there's a good selection of free and heavily discounted books.
The free book is 'Hard Sayings of the Bible' which helps Christians understand some of the difficult passages in the Bible.
There's also a number of heavily discounted commentaries. One of them is from the ' Tyndale Series' which is a series I often use. There's also books by some really good authors, 'Alistair McGrath' and 'G.K. Beale' which would be worth grabbing. Beale wrote one of the best and most comprehensive commentaries on the Book of Revelation, so I try to read whatever I can from him.

LIFT TO CAMOOWEAL
Emjay has requested help to get to Camooweal for our maintenance trip on the 24th of July. If you are able to help, please speak to Emjay or myself.
CHAPPY WEEK
Last week the local chaplains celebrated 'Chappy Week' at the 'Mount Isa Special School.' Although I was unable to attend, our church was able to pay for the food that was provided that morning.
HOUSE BORDER
The next-door neighbour of Debbie Elmslie can no longer house their boarder, and so this person is looking for some new accommodation. She is in her twenties, clean, respectful, and can pay ~$150 a week. Speak to Debbie if you can help.
OFFICE ADMINISTRATOR
The role of office administrator is open for expressions of interest. Attached is the role description for your consideration.
THIS WEEK AT SONSHINE CORNER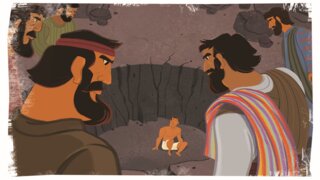 JOSEPH SENT TO EGYPT
Joseph's brothers turned against him, but God protected Joseph and used him as part of His plan. In a similar way, people turned against God's Son, Jesus. Jesus' death was God's plan to rescue sinners.

21 DAYS OF PRAYER FOR REVIVAL
The facebook page of the Queensland Baptists has begun uploading the resources and videos to highlight this month's 21 days of prayer. You can view those resources here.
Last Sunday evening I logged onto one of the remote prayer gatherings on zoom. This coming Sunday, John Whyte, a former pastor at Mount Isa Baptist, will be hosting the prayer event on zoom. Details are:
Sunday 7-8pm on the 6th June and 13th June.
Zoom Room: 548 086 4381
Password: 0000
NORTHREACH TEAM
Northreach Baptist Church hopes to send a team our way in the September school holidays in order to bless our church. While I was in Townsville I met with their pastor for community life and engagement, Pastor Pierre Joubert. Pierre will be organising the trip from their end. We discussed some of the are of possible involvement when this team comes, these include:
A kid's holiday program
Practical help around the facility (in conjunction with Martin Dunn)
Preaching
A workshop
Sending a group of their teens onward to visit Hazel in Camooweal.
This trip is still four months away, but it would be good to have a plan in place for when they arrive. If you are aware of a particular need or help that this team could contribute to, then please come and talk to me.
GIDEON'S PRESENTATION
The Gideon's hope to have a team in Mount Isa in July. The Gideons are a fantastic organisation that exists to spread the word of God, and so place Bibles in places like hotels, hospitals, and office waiting rooms.
During their stay with us, the Gideons will provide a presentation about their work to us as a congregation.
CAMOOWEAL MAINTENANCE TRIP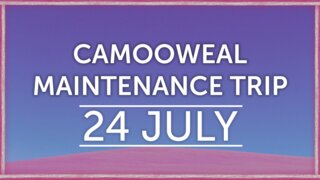 Hazel has informed me that no dates in June will suit her and that two dates in July will work, one of which is during the school holidays. That leaves us with only the 24th of July as a suitable date. Mark it in your calendars. Hazel has started preparing "THE LIST!"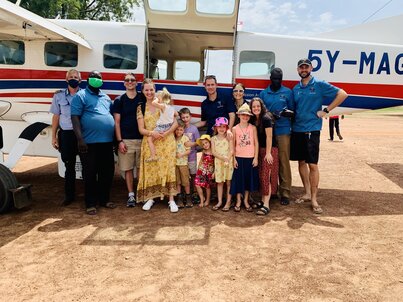 PRAY FOR OUR CHURCH FAMILY
A prayer request will be made for 3 of our church families every week. This is to encourage us to pray for our church family. The messages with family names will be posted on our private Facebook Group as well.
This week's Families to pray for are:
Nathaniel McCrindle
Wendy Mitchell
Gracie Morgan
OTHER PRAYER ITEMS
Margaret's upcoming Surgery in Townsville
HAPPY BIRTHDAY!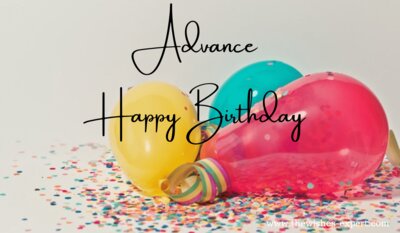 Our upcoming birthdays are:
Lucy Green - 3rd June
Sebastian Green - 12 June
Jessica Lewis - 19 June
Janette Lewis - 20 June
Ezekiel Smith - 29 June
Grace and Peace to you!
(If your birthday doesn't appear, it means we don't have these details in our database).
Local Church, Regional Footprint, Global Impact...
Our address is: 18-24 Isa St, The Gap QLD 4825, Australia