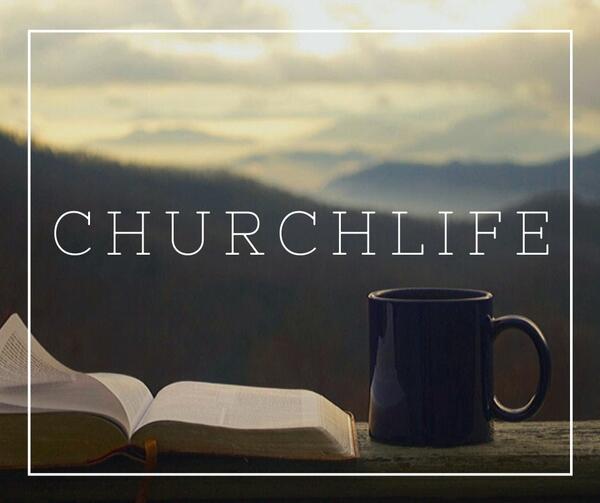 MIBC CHURCHLIFE
8th June 2021
PASTOR'S UPDATE
CHURCH REVIEW AND FUTURE DIRECTION
As mentioned several times this year, our vision document is in need of review. The previous document has reached its end of life, and so we need to consider our direction for the next several years.
I invite you to view this form and prayerfully provide feedback on our church's Strengths, Opportunities, Aspirations, and Results that could be achieved by the grace of God.

LIFT TO CAMOOWEAL
Emjay has requested help to get to Camooweal for our maintenance trip on the 24th of July. If you are able to help, please speak to Emjay or myself.
OFFICE ADMINISTRATOR
The role of office administrator is open for expressions of interest. Attached is the role description for your consideration.
GROUNDSKEEPER
Along with the office administrator, we are also seeking interest in a groundskeeper position. Previously we've used a contractor. When the previous contractor finished, we had someone connected to the church express interest in looking after grounds, but in the end the person declined the position.
So before we go looking for another contractor, we thought we would open the position to the church for expressions of interest. The role requires ~4 hours per month and would include tasks like:
Lawn mowing;
Wipper-snipping;
Weed management;
Garden maintenance;
Pruning;
Irrigation system maintenance.
The wage for this role would be paid per the government award for groundskeeping.
Because this role is not solely focused on mowing, we would still need help mowing from volunteers in the wetter months.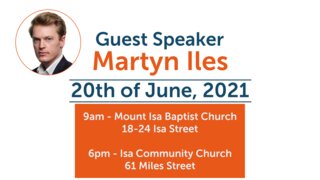 The Salvation Army Church will be joining us on the 20th of June to hear Martyn Iles speak.
Because our Sonshine corner leaders want to listen to Martyn, Sonshine Corner will take not be operating. This means for the sake of space and seats, we will need to make good use of our creche, and would ask parents with young children to consider using this room on the morning and even to indicate to me beforehand if you intend to watch and listen from this room.
I imagine we will also need a few extra hands on deck this morning, with check-in, cleaning and coffee preparation. So please consider making yourself available to serve.
THIS WEEK AT SONSHINE CORNER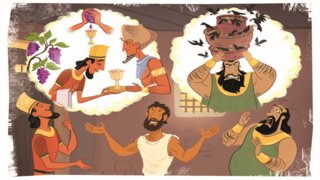 Joseph Explained Dreams
God sent Joseph to Egypt and blessed him so that he rose to a position of great authority. When Jesus came to earth, He gave up His position of honor in heaven to be the Savior of the world.

21 DAYS OF PRAYER FOR REVIVAL
The facebook page of the Queensland Baptists has begun uploading the resources and videos to highlight this month's 21 days of prayer. You can view those resources here.
QB are hosting Zoom prayer meetings for remote churches, the login details are:
Sunday 7-8pm on the 6th June and 13th June.
Zoom Room: 548 086 4381
Password: 0000
NORTHREACH TEAM
Northreach Baptist Church hopes to send a team our way in the September school holidays in order to bless our church. While I was in Townsville I met with their pastor for community life and engagement, Pastor Pierre Joubert. Pierre will be organising the trip from their end. We discussed some of the are of possible involvement when this team comes, these include:
A kid's holiday program
Practical help around the facility (in conjunction with Martin Dunn)
Preaching
A workshop
Sending a group of their teens onward to visit Hazel in Camooweal.
This trip is still four months away, but it would be good to have a plan in place for when they arrive. If you are aware of a particular need or help that this team could contribute to, then please come and talk to me.
GIDEON'S PRESENTATION
The Gideon's hope to have a team in Mount Isa in July. The Gideons are a fantastic organisation that exists to spread the word of God, and so place Bibles in places like hotels, hospitals, and office waiting rooms.
During their stay with us, the Gideons will provide a presentation about their work to us as a congregation.
CAMOOWEAL MAINTENANCE TRIP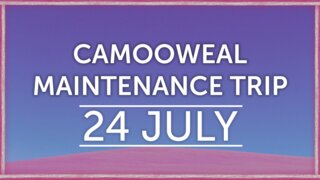 Hazel has informed me that no dates in June will suit her and that two dates in July will work, one of which is during the school holidays. That leaves us with only the 24th of July as a suitable date. Mark it in your calendars. Hazel has started preparing "THE LIST!"


PRAY FOR OUR CHURCH FAMILY
A prayer request will be made for 3 of our church families every week. This is to encourage us to pray for our church family. The messages with family names will be posted on our private Facebook Group as well.
This week's Families to pray for are:
Mavis Munns
Elvina Munns
Darren Munns and Family
OTHER PRAYER ITEMS
Gracie is consulting with a doctor about a possible kidney transplant;
Margaret's upcoming Surgery in Townsville.
HAPPY BIRTHDAY!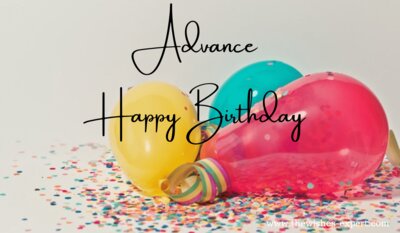 Our upcoming birthdays are:
Sebastian Green - 12 June
Jessica Lewis - 19 June
Janette Lewis - 20 June
Ezekiel Smith - 29 June
Grace and Peace to you!
(If your birthday doesn't appear, it means we don't have these details in our database).
Local Church, Regional Footprint, Global Impact...
Our address is: 18-24 Isa St, The Gap QLD 4825, Australia