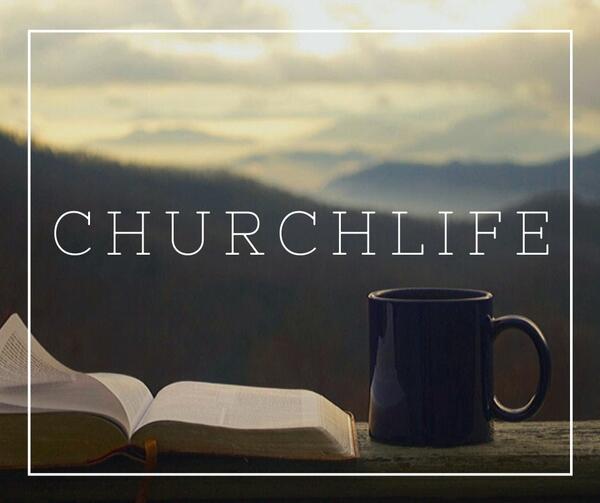 MIBC CHURCHLIFE
14th June 2021
PASTOR'S UPDATE
HOW CANCER HEALED MY DAD
If you'd like to read the full article that I referred to in my sermon yesterday, you can find it here.
You will also find on that page, a video testimony of Jon Tilson recorded several days before he died.
RESPONSE FROM THE PREMIER'S OFFICE REGARDING QLD TRANSGENDER CASE
You may remember earlier in the year I wrote to a number of our state representatives asking for advocacy on behalf of a young boy in Queensland who had been granted access to puberty blockers against the wishes of his Father. Robbie Katter was extremely thankful to receive this letter, and appreciated the short Biblical perspective I presented for protecting this child.
I have since received a response from the office of the premier. In it, the difference between the Christian worldview and secular worldview is evident. I appealed to the highest authority we have, namely, Scripture that tells us there is a God, and He's not Silent. The office of the premier appealed to lesser authorities "evidence base models" and " care of the expertise of clinicians specialised in this field."
While my personal temptation is to respond with another letter. I am reminded that the Christian has a far greater weapon in their arsenal, that can deal far greater blows to the enemy than a letter ever could. Namely Prayer, so I would ask you to commit this matter to prayer with me.
WYCLIFFE BIBLE TRANSLATORS
Last week I had lunch with Ross Cruickshank, a software developer with Wycliffe Bible Translators. He grew up in Doomadgee, and was on his way back there with his sisters to visit the area.
Ross spoke to me about his work in Wycliffe, namely, software that helps translate the Bible and increase literacy.
CHURCH REVIEW AND FUTURE DIRECTION
As mentioned several times this year, our vision document is in need of review. The previous document has reached its end of life, and so we need to consider our direction for the next several years.
I invite you to view this form and prayerfully provide feedback on our church's Strengths, Opportunities, Aspirations, and Results that could be achieved by the grace of God.

FAREWELL TO OUR DEAR SISTER
At the end of this month our dear sister Jessica Lewis will be leaving Mount Isa, to live in Brisbane, and by the grace of God, find work. she has asked that we don't make a big deal of her leaving, so I will let you say your own goodbyes to Jessica. Thank you Jessica for being a part of the MIBC church family, we will miss you very much.
Jessica's departure will also leave some big holes in a number of our ministries.
Jessica leads one of our Girls' Brigades groups, and so her departure will leave a hole in an already leader-strained ministry. Please consider your availability to lead at Girls' Brigade
Jessica is also on the production team roster, namely sound and presentation. So please consider helping in this area by being trained to use the sound desk and production software.
AUDIO TRAINING
Scott Mullane, a Christian fellow, who works for an audio production company will be in Mount Isa next week to do some work for the local council.
He has offered free audio training to the churches in Mount Isa.
Date: Wednesday 23rd June 2021
Time: 6pm
Location: Isa Community Church (61 Miles St, Mount Isa QLD 4825)
RODEO CLEAN-UP
Mount Isa Chapliancy is again cleaning up at the Rodeo to raise funds for our chappies in 2021.
Rodeo dates are 13th-15th August
We would love volunteers for the clean-up across the whole weekend , including on the Monday afternoon!
Please add your name to this form to indicate that you will be available so that you can be kept up to date.
SAFE CHURCH STRATEGY
Queensland Baptists have updated their "Safe Church Strategy Template." This means I will need to update our current strategy to reflect any important changes in the QB template. Of significance, is a change in Queensland legislation that has necessitated a change to the QB template. Namely:
"On 14 September 2020, the Criminal Code (Child Sexual Offences Reform) and Other Legislation Amendment Act 2020 was assented to by Queensland Parliament. This Act was passed by Parliament and commencement of the provisions that are not yet in force commence 5 July 2021.
These changes criminalise any adult who fails to disclose relevant information to a police officer in circumstances where the information causes the adult to believe that a child sexual offence is being committed or has been committed against a child.
Under the provisions of this Act, it is an offence not to report a belief (including disclosure or suspicion) of an offence of a sexual nature committed in relation to a child. This in effect mandates reporting of child sexual offences for all adults, and so by default includes all staff and volunteers engaged in our churches' ministries and activities for children/vulnerable people.
Secondly, and in relation to the above, "religious confession" is not a reasonable excuse for failure to report. This has already been a requirement for QB Pastors, but awareness regarding the criminal offence implication that exists is important."
LIFT TO CAMOOWEAL
Emjay has requested help to get to Camooweal for our maintenance trip on the 24th of July. If you are able to help, please speak to Emjay or myself.
OFFICE ADMINISTRATOR
The role of office administrator is open for expressions of interest. Attached is the role description for your consideration.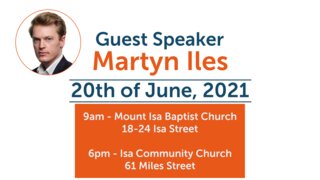 The Salvation Army Church will be joining us at the upcoming service to hear Martyn Iles Speak
Soshine Corner and Junior church won't be operating, which means for the sake of space and seats, we will need to make good use of our creche. We will set the room up with kid's tables, chairs, and activity sheets.
I imagine we will also need a few extra hands on deck this morning, with check-in, cleaning, and coffee preparation. So please consider making yourself available to serve.

21 DAYS OF PRAYER FOR REVIVAL
The facebook page of the Queensland Baptists has begun uploading the resources and videos to highlight this month's 21 days of prayer. You can view those resources here.
QB are hosting Zoom prayer meetings for remote churches, the login details are:
Sunday 7-8pm on the 6th June and 13th June.
Zoom Room: 548 086 4381
Password: 0000
NORTHREACH TEAM
Northreach Baptist Church hopes to send a team our way in the September school holidays in order to bless our church. While I was in Townsville I met with their pastor for community life and engagement, Pastor Pierre Joubert. Pierre will be organising the trip from their end. We discussed some of the are of possible involvement when this team comes, these include:
A kid's holiday program
Practical help around the facility (in conjunction with Martin Dunn)
Preaching
A workshop
Sending a group of their teens onward to visit Hazel in Camooweal.
This trip is still four months away, but it would be good to have a plan in place for when they arrive. If you are aware of a particular need or help that this team could contribute to, then please come and talk to me.
GIDEON'S PRESENTATION
The Gideon's hope to have a team in Mount Isa in July. The Gideons are a fantastic organisation that exists to spread the word of God, and so place Bibles in places like hotels, hospitals, and office waiting rooms.
During their stay with us, the Gideons will provide a presentation about their work to us as a congregation.
CAMOOWEAL MAINTENANCE TRIP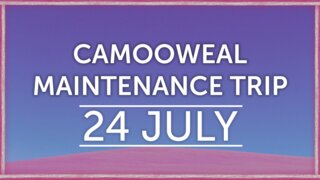 Here is the list that Hazel has provided:
Clean out Tanks;
Fit thing? to back of the toilet;
BBQ drums;
No hot water;
The ceiling in back of the church needs repair;
Paint back Toilet;
Leaking tap near the church;
Roof? of stage;
Dig holes for plants and fill in stump holes;
Cover chairs with vinyl.


PRAY FOR OUR CHURCH FAMILY
A prayer request will be made for three of our church families every week. This is to encourage us to pray for our church family.
This week's Families to pray for are:
Terry Neade
Marjorie Noble
David and Cathy Norton and family
Mikayla Norton
OTHER PRAYER ITEMS
Margaret's recovery in the Townsville Hospital.
HAPPY BIRTHDAY!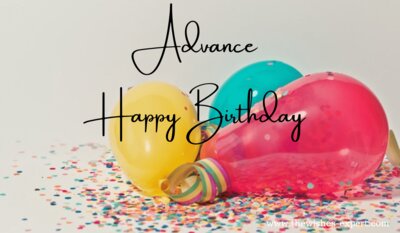 Our upcoming birthdays are:
Jessica Lewis - 19 June
Janette Lewis - 20 June
Ezekiel Smith - 29 June
Grace and Peace to you!
(If your birthday doesn't appear, it means we don't have these details in our database).
Local Church, Regional Footprint, Global Impact...
Our address is: 18-24 Isa St, The Gap QLD 4825, Australia