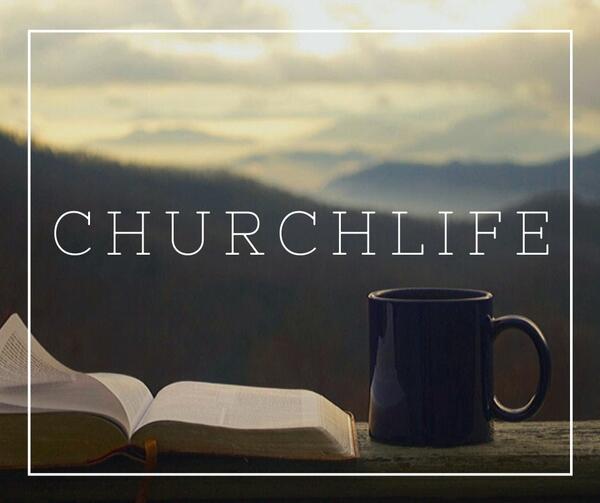 MIBC CHURCHLIFE
22th June 2021
PASTOR'S UPDATE
EMERGENCY MEMBERS MEETING
The elders and I have called an emergency member's meeting after the service this coming Sunday (27 June). The aim is to seek the mind of Christ on how to respond regarding new government mandates that require churches to use the "Check in QLD app" when people gather for corporate worship. Please commit this matter to prayer.
CHURCH REVIEW AND FUTURE DIRECTION
As mentioned several times this year, our vision document is in need of review. The previous document has reached its end of life, and so we need to consider our direction for the next several years.
I invite you to view this form and prayerfully provide feedback on our church's Strengths, Opportunities, Aspirations, and Results that could be achieved by the grace of God.
CLEANING
Our cleaner was unable to clean the church this week due to personal reasons. If someone is in a position to vacuum the floor in the auditorium and clean the toilets, it would be much appreciated.

REQUEST FROM GLENDA HAGEMANN
My husband needs help with installing a window in a concrete fines house. He's unable to secure it in and hold it in place at the same time. It has been difficult to find someone available to help with this.
Am wondering if there are any handymen in your congregation who would be willing to do this for him. We are happy to pay and can arrange a cash payment to them. It's only the one window that he needs help with. If there is anyone can they please phone him (Marcel) on 0449001114.
FAREWELL TO OUR DEAR SISTER
At the end of this month our dear sister Jessica Lewis will be leaving Mount Isa, to live in Brisbane, and by the grace of God, find work. she has asked that we don't make a big deal of her leaving, so I will let you say your own goodbyes to Jessica. Thank you Jessica for being a part of the MIBC church family, we will miss you very much.
Jessica's departure will also leave some big holes in a number of our ministries.
Jessica leads one of our Girls' Brigades groups, and so her departure will leave a hole in an already leader-strained ministry. Please consider your availability to lead at Girls' Brigade
Jessica is also on the production team roster, namely sound and presentation. So please consider helping in this area by being trained to use the sound desk and production software.
AUDIO TRAINING
Scott Mullane, a Christian fellow, who works for an audio production company will be in Mount Isa next week to do some work for the local council.
He has offered free audio training to the churches in Mount Isa.
Date: Wednesday 23rd June 2021
Time: 6pm
Location: Isa Community Church (61 Miles St, Mount Isa QLD 4825)
RODEO CLEAN-UP
Mount Isa Chapliancy is again cleaning up at the Rodeo to raise funds for our chappies in 2021.
Rodeo dates are 13th-15th August
We would love volunteers for the clean-up across the whole weekend , including on the Monday afternoon!
Please add your name to this form to indicate that you will be available so that you can be kept up to date.
LIFT TO CAMOOWEAL
Emjay has requested help to get to Camooweal for our maintenance trip on the 24th of July. If you are able to help, please speak to Emjay or myself.

NORTHREACH TEAM
Gary, Christie and I have had a ZOOM meeting with Pierre Joubert, the community life and engagement pastor from North Reach Baptist. We have locked in the 24 September - 4 October for their stay with us. Some of the events and areas of service we have locked in are:
A three-day kid's holiday club;
Practical service (probably landscaping the slope);
Service at 'Crossroads' (Salvation Army Dinner)
A possible trip to Camooweal
Preaching, music and testimonies on Sunday
There will be opportunities for congregants of MIBC to serve along side the team from North Reach.
GIDEON'S PRESENTATION
The Gideon's hope to have a team in Mount Isa in July. The Gideons are a fantastic organisation that exists to spread the word of God, and so place Bibles in places like hotels, hospitals, and office waiting rooms.
During their stay with us, the Gideons will provide a presentation about their work to us as a congregation.
CINDY MCGARVIE - LOST BOYS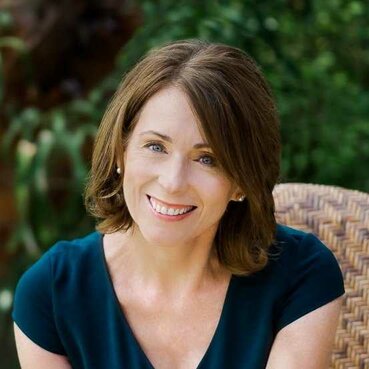 We have organised, with the help of Longreach Baptist, for Cindy McGarvie to come to Mount Isa. Cindy is the national director for Youth For Christ. She has recently published a book titled 'Lost Boys' and will be taking a seminar on the content of the book.
The blurb of the book is as follows:
Scripture warns that the enemy comes to steal, kill and destroy and that's exactly what we are seeing with our young men. Yet history is replete with seemingly helpless battles turned by determined and courageous leaders.
Cindy McGarvie's new book Lost Boys uses her military background and extensive research to illuminate the current cultural situation and offer a God-led plan of counterattack, laying out the Sword of truth in response to the rampage of:
suicide,
depression and anxiety,
porn addiction,
fatherlessness, and
the feminisation of our young men.
This book is not light reading, by any means, but it brings truth and focus to many of the issues destroying far too many promising young lives today.
It is a robust call to adventurous discipleship, and a rally call to take up our weapons of warfare and fight for our young men. Will you join us?
Cindy will be in Mount Isa in the last week of July, and is able to run the seminar on either the 28 or 29 of July. Your feedback on a suitable night would be appreciated.
CAMOOWEAL MAINTENANCE TRIP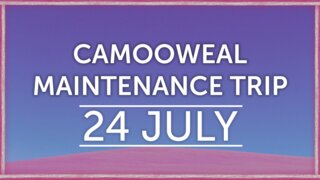 Here is the list that Hazel has provided:
Clean out Tanks;
Fit thing? to back of the toilet;
BBQ drums;
No hot water;
The ceiling in back of the church needs repair;
Paint back Toilet;
Leaking tap near the church;
Roof? of stage;
Dig holes for plants and fill in stump holes;
Cover chairs with vinyl.


PRAY FOR OUR CHURCH FAMILY
A prayer request will be made for three of our church families every week. This is to encourage us to pray for our church family.
This week's Families to pray for are:
Boy & Holly Page and Elizabeth, Hamish, Slaton, Tobias
Josh &Sarah Prior and Benjamin, Samson, Tiffany
John Riley
HAPPY BIRTHDAY!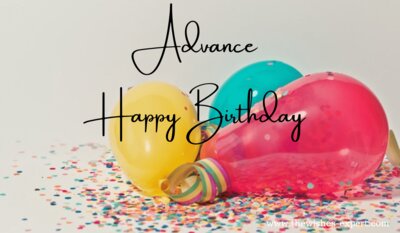 Our upcoming birthdays are:
Janette Lewis - 20 June
Ezekiel Smith - 29 June
Grace and Peace to you!
(If your birthday doesn't appear, it means we don't have these details in our database).
Local Church, Regional Footprint, Global Impact...
Our address is: 18-24 Isa St, The Gap QLD 4825, Australia