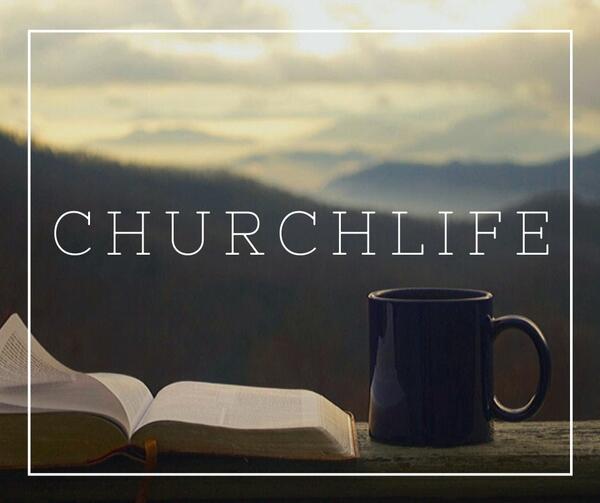 MIBC CHURCHLIFE
22th June 2021
PASTOR'S UPDATE
CHANGES TO COVID REQUIREMENTS
CHECKIN
As of the 9th of July, we are required to have a QR code at the entrance to the facility to allow people to check-in via the government app. Once the QR code is up, you are welcome to use this system to check-in.
If you'd prefer not to use the government app, QB has received advice from QLD health that we can continue to check people in via our existing system.
OCCUPANT DENSITY
Our occupation density in the auditorium and Top Hall has increased to 3m per 4m2.
Auditorium - 200 people
Top Hall - 114 people
PHYSICAL DISTANCING
The 1.5m rule is still in place so leave space between another family where possible.
FOOD SERVICE
The current restrictions on self-service of food have been lifted. Namely, we can go back to observing the normal food safety guidelines and begin to serve morning tea again.
CLEANING
Because several requirements have been relaxed, we need to remain diligent in cleaning our facility. This continues to be done through our contractor and our Sunday morning families that wipe down areas of the church.
MASKS
There are currently no mask requirements that directly relate to our gatherings in Mount Isa. But if you have recently been to a lockdown area, you will likely be required to observe masking requirements for a period.
COMMUNION
QB hasn't received any advice on communion as of yet and advice to continue with the current method of pre-packaged cups and bread.
CHURCH REVIEW AND FUTURE DIRECTION
As mentioned several times this year, our vision document is in need of review. The previous document has reached its end of life, and so we need to consider our direction for the next several years.
I invite you to view this form and prayerfully provide feedback on our church's Strengths, Opportunities, Aspirations, and Results that could be achieved by the grace of God.

REQUEST FROM GLENDA HAGEMANN
My husband needs help with installing a window in a concrete fines house. He's unable to secure it in and hold it in place at the same time. It has been difficult to find someone available to help with this.
Am wondering if there are any handymen in your congregation who would be willing to do this for him. We are happy to pay and can arrange a cash payment to them. It's only the one window that he needs help with. If there is anyone can they please phone him (Marcel) on 0449001114.
FAREWELL TO OUR DEAR SISTER
Jessica Lewis has now left for Brisbane. Pray for God's guidance in the future.
Please consider your availability to step up into some of the areas that Jessica was serving in:
Production Team
Girl's Brigade Leader
RODEO CLEAN-UP
Mount Isa Chapliancy is again cleaning up at the Rodeo to raise funds for our chappies in 2021.
Rodeo dates are 13th-15th August
We would love volunteers for the clean-up across the whole weekend , including on the Monday afternoon!
Please add your name to this form to indicate that you will be available so that you can be kept up to date.
LIFT TO CAMOOWEAL
Emjay has requested help to get to Camooweal for our maintenance trip on the 24th of July. If you are able to help, please speak to Emjay or myself.
Men's Hangar Night - 6 July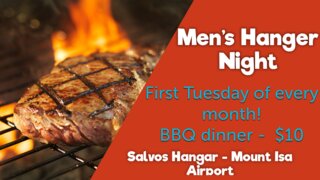 NORTHREACH TEAM
Gary, Christie and I have had a ZOOM meeting with Pierre Joubert, the community life and engagement pastor from North Reach Baptist. We have locked in the 24 September - 4 October for their stay with us. Some of the events and areas of service we have locked in are:
THREE DAY HOLIDAY PROGRAM
Leaders from the church are welcome to help.
LANDSCAPING CARPARK SLOPE
At this point, the practical service North Reach will be involved in will be helping to landscape the carpark slope. If you have any ideas for getting this ready (i.e., design ideas) or can help find the current leak or prepare some more irrigation lines, then I'm keen to hear from you.
Along with:
Service at 'Crossroads' (Salvation Army Dinner);
A possible trip to Camooweal;
Preaching, music and testimonies on Sunday.
KIDS HOLIDAY PROGRAM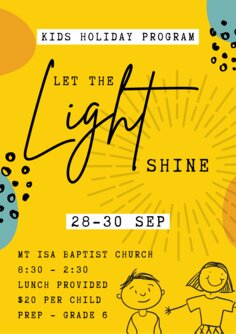 We will organise an online registration system for this holiday program in the coming weeks.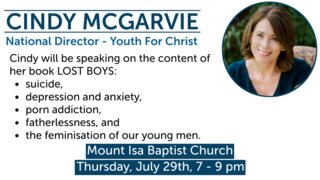 GIDEON'S PRESENTATION
The Gideon's hope to have a team in Mount Isa in July. The Gideons are a fantastic organisation that exists to spread the word of God, and so place Bibles in places like hotels, hospitals, and office waiting rooms.
During their stay with us, the Gideons will provide a presentation about their work to us as a congregation.
CAMOOWEAL MAINTENANCE TRIP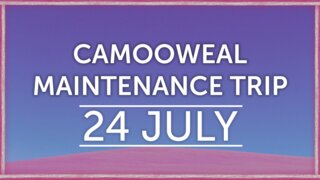 Here is the list that Hazel has provided:
Clean out Tanks;
Fit thing? to back of the toilet;
BBQ drums;
No hot water;
The ceiling in back of the church needs repair;
Paint back Toilet;
Leaking tap near the church;
Roof? of stage;
Dig holes for plants and fill in stump holes;
Cover chairs with vinyl.


PRAY FOR OUR CHURCH FAMILY
A prayer request will be made for three of our church families every week. This is to encourage us to pray for our church family.
This week's Families to pray for are:
Hamish & Emma Schneider, Eve, Norah
Patricia Shadforth
Pati Sibanda
HAPPY BIRTHDAY!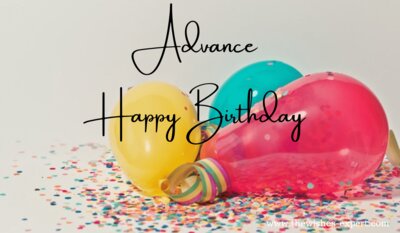 Our upcoming birthdays are:
1 July - Slaton Page
5 July - Kathleen Farrelly
17 July - Keith Stalling
18 July - Tim Grant
22 July - John Riley
25 July - Jackson Green
29 July - Coralie Walton
Grace and Peace to you!
(If your birthday doesn't appear, it means we don't have these details in our database).
Upcoming Events
Download
Gather together to pray before our church services.
Sunday, July 4th  •  8:00–8:30 am (AEST)
Download
WHAT TO EXPECT You are welcome to join us at our weekly morning service: * 9 am start time. * Approximately 60-90 minutes service time. * Preaching, Bible Reading, and Prayer. * Communion (first & third Sundays of each month). * Songs (A diverse range, from hymns to contemporary choruses). * Morning tea provided afterward. * Sunday School during the school term. * A parent's room is available.
Sunday, July 4th  •  9:00–10:30 am (AEST)
Download
BBQ dinner $10 at the salvos hangar mount isa Airport
Tuesday, July 6th  •  6:30–8:30 pm (AEST)
Our address is: 18-24 Isa St, The Gap QLD 4825, Australia