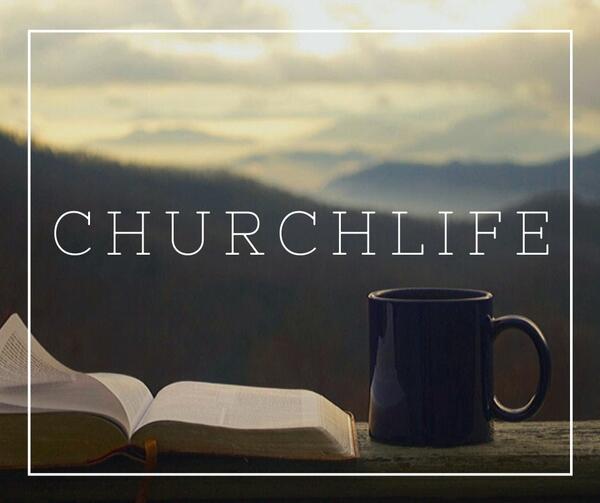 MIBC CHURCHLIFE
6 October 2021
PASTOR'S UPDATE
We are just over a month away from the AGM. There's a few things to get finalise before this meeting:
Completion of our direction document. The elders and I have revised the vision statement around our main points of "(healthy) local church, regional footprint, global impact (Acts 1:8)." But we need to finalise our core values or the practical values that we hope to work toward. We would also like to set a theme for next year as well (i.e., evangelism, discipleship, missions, etc.). I plan to set aside time after the service on the 17/10 to gain feedback from members of the congregation who have an interest in this process.
Completing this process will help us direct our budget, so expect to hear from Christie as she consults with various people in the church. May we use our finances to the glory of God!
Nomination of elders and deacons. Of special note, that after many years of faithful and exceptional service as the churches treasurer, Christie will be stepping aside from this role. Please speak to me if you are aware of a possible nomination to fill this role.
FAREWELL
As we know, one of the hardest aspects of living in Mount Isa, is saying goodbye to our church family. This Sunday will be Emjays last Sunday with us, she will be moving back to the Gold Coast to commence a new job.
Thank you Emjay for worshipping with us, and encouraging us with your friendship and love for Jesus.
Please join us on Sunday as we say goodbye to our dear sister!
FREE BOOK OF THE MONTH
The new free books of the month are available over at faithlife. There's some good free and discounted academic resources available on the logos page. There's also a book by R.C Sproul on sale 'The Work of Christ.' I find that anything by Sproul is worth picking up and reading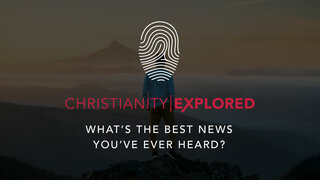 Tim will be running a Christianity Explored group next term on Tuesday nights at 7 pm at his house.
Please chat with Tim if you are interested and for further details.
BROKEN TOILET :(
The pull chain on the male toilet has ceased to function. If you're in a position to look at this and attempt to fix it, it would be much appreciated.
ACCOMMODATION AVAILABLE
Are you looking for accommodation?
Glenda Hagemann has a room (possibly 2 rooms) available for rent. The room is $200 per week, furnished, power included and the house has a pool. Available for a working person.
If you are interested please contact Glenda on 0431 509 030
SMALL GROUPS, ROSTERS & RESOURCES
Small Groups
One of the best ways to get involved at Mount Isa Baptist Church is to join a Home Group.
Blokes & Bibles - Monday nights at 7 pm | Contact Jesse Churchhill
Ladies Group - Tuesday nights at 7 pm | Contact Christie Jones
Christianity Explored - Tuesday nights at 7 pm | Contact Tim
KYB (Know your Bible) - Thursday nights at 7:30pm | Contact Janette Lewis


Rosters
Mount Isa Baptist Church is a transient community, with people arriving and leaving regularly and so our rosters always need filling. Please consider your availability to serve in the church. Indicate your availability here.


Resources Faithlife products:
(Please contact the office if you need help logging on to these resources)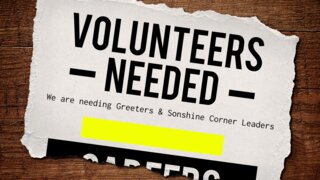 Please chat with Tim if you are available to volunteer.

YWAM TOWNSVILLE VISIT
A team from YWAM Townsville are planning on being in Mount Isa around the 18th of October and will be staying for about a week.
They have asked if anyone would be able to provide accommodation for them while they are here. It is a team of 6 made up of 2 staff and 4 students (1girl, 3 boys).
If anyone is able to assist with accommodation please chat with Tim.

STAYING IN TOUCH
Please view the latest Gospel Harvesters International newsletter here.
OPERATION CHRISTMAS CHILD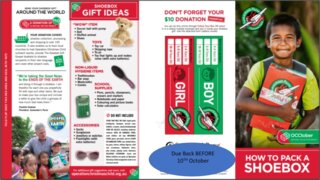 Please note that the shoebox gifts are due back by this Sunday, 10th October.
You can drop your boxes off at the Isa Community Church with Julie Cox (07 4743 2652) this week.
Visit operationchristmaschild.org.au for further information

PRAY FOR OUR CHURCH FAMILY
A prayer request will be made for three of our church families every week. This is to encourage us to pray for our church family.
This week's Families to pray for are:
Hazel Lauridsen
Gary & Janette Lewis, Nathanael
Kevin Mabb
HAPPY BIRTHDAY!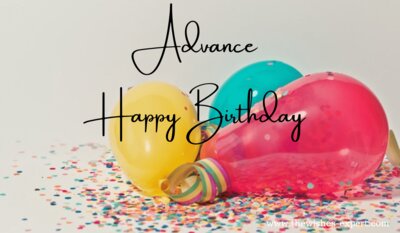 Our upcoming birthdays are:
13 October - Brianna Grant
13 October - Isaac Verwimp
15 October - Debby Bishop
15 October - Kayla Evans
16 October - Hamish Schneider
16 October - Samson Prior
19 October - Mary Iraci
21 October - Wendy Mitchell
23 October - Cassie Kropp
27 October - Martin Jones
30 October - Emma Schneider
31 October - Thomas Iraci
Grace and Peace to you!
(If your birthday doesn't appear, it means we don't have these details in our database).
Local Church, Regional Footprint, Global Impact...
Our address is: 18-24 Isa St, The Gap QLD 4825, Australia