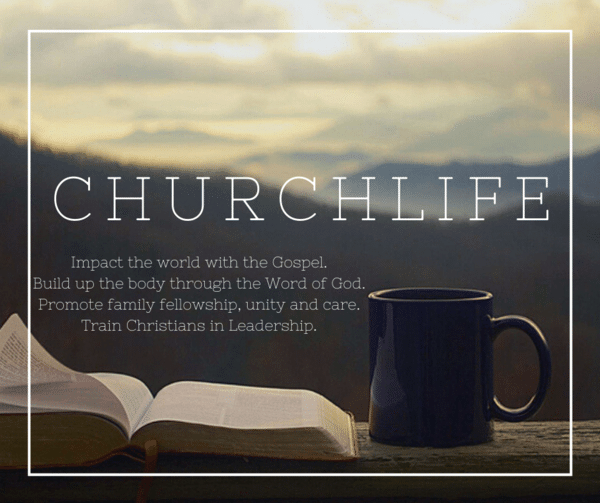 MIBC CHURCHLIFE
20 June 2022
PASTOR'S UPDATE
THANKS
I'd like to extend my thanks to Janette and Christie who gave up their long weekend to take three girls from Brigades' camping. I trust the Lord would bear much fruit from your service.
CAMPING
My family and I hope to go camping this Friday night at Rosebud weir. I am just waiting on an update as to whether or not I need to officiate a funeral at Camooweal on Friday. I will hopefully know by Wednesday. If our camp goes ahead, you are welcome to join us.
KID'S HOLIDAY CLUB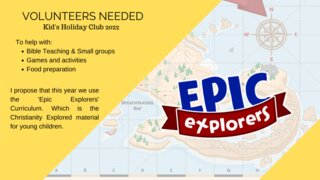 Last year, a team from Townsville ran a three-day Kid's Club in the term 3 holidays. This was well received and had a wonderful impact on our kids. I propose that we once again host a kid's holiday club this year as well. For the sake of:
Teaching our children the Bible;
Helping them grow in godliness and have godly relationships;
Our church's outreach
I would invite you to consider your availability in the term 3 holidays. And if available, come to the planning meeting with ideas.
Types of things we need to plan are:
Teaching (I propose we use the Epic Explorers curriculum)
Activities, games and icebreakers
Songs
Food
Decorations
If you are interested in serving our children in this way, please indicate on the following form: Kid's Holiday Club (Volunteer Interest)

FACILITY DEVELOPMENT
You will soon start to see some progress made in regard to facility development items.
This week, our new sign is being installed.
Installation for the new Solar Panels has also commenced.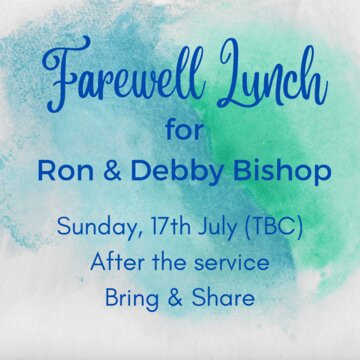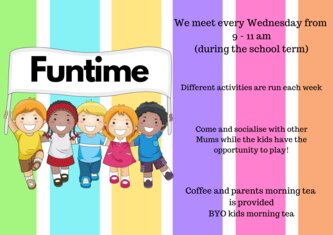 VOLUNTEERS ARE STILL NEEDED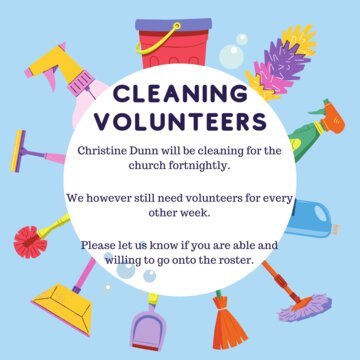 SMALL GROUPS, ROSTERS & RESOURCES
Small Groups
One of the best ways to get involved at Mount Isa Baptist Church is to join a Home Group.
Ladies Group - Monday nights at 7 pm | Contact Christie Jones
Blokes & Bibles - Tuesday nights at 7 pm | Contact Jesse Churchhill
Discipleship Course - Tuesday nights at 7 pm | Contact Tim
KYB (Know your Bible) - Thursday nights at 7:30pm | Contact Janette Lewis


Rosters
Mount Isa Baptist Church is a transient community, with people arriving and leaving regularly and so our rosters always need filling. Please consider your availability to serve in the church. Indicate your availability here.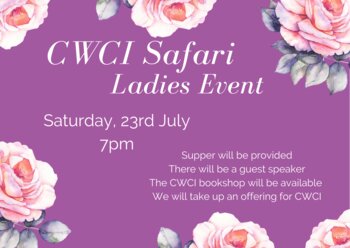 ACCOMMODATION NEEDED:
2 ladies are coming from CWCI and are needing accommodation for the duration of their stay. Ideally, they'd like to be placed together (Each with their own room if possible).
Please let Christie know if you are able to assist.

LAKE NASH CONFERENCE
A report detailing the Wynnum Baptist service in Lake Nash can be read here. As a church, we were able to cover a significant amount of their costs.

PRAY FOR OUR CHURCH FAMILY
A prayer request will be made for three of our church families every week. This is to encourage us to pray for our church family.
This week's Families to pray for are:
Jamie & Elizabeth Davidson, Finnly, Ronan, Isla
Hahn Daywu
Martin & Jan Dunn
HAPPY BIRTHDAY!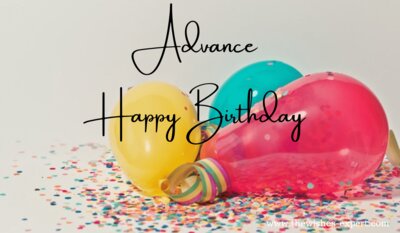 Our upcoming birthdays are:
20th June - Janette Lewis
29th June - Ezekiel Smith
Grace and Peace to you!
(If your birthday doesn't appear, it means we don't have these details in our database).
Another amazing time at Lake Nash. Thank you for praying. Many hearts and lives touched. The town was remarkably tidier than a year ago. People hungry for God and His ways. After each morning session, we broke into a men's group (about 50) and ladies group (about 80) These groups were very significant times. We took four young adults from our Church at Wynnum to lead the children's ministry.
About 50 attended and the Lord met with the children. We had four main teachings and concluded with a summary and baptism at the lake where four adults were baptised including senior church leader😀😀 We can see that God is doing a significant work in the hearts and lives of these often forgotten people.
Pray for the Church leaders that they will have wisdom in shepherding and leading God's people.
Thankyou for praying for Gods blessing on our time.
Blessings - Graham and Andrea
Our address is: 18-24 Isa St, The Gap QLD 4825, Australia