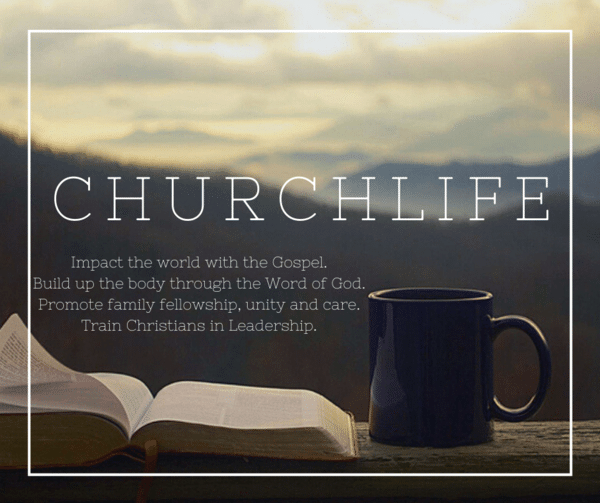 MIBC CHURCHLIFE
13 July 2022
PASTOR'S UPDATE
KID'S HOLIDAY CLUB
Good news! We have enough leaders and helpers to proceed with the Kid's Holiday Club. The dates will be the 19-21 September. We are now working on planning the specific details of the event, and hope to have a promotional flyer and registration link available soon.
If you are still wanting to help in any capacity, there's still opportunity to join the team.
BISHOP'S FAREWELL
This coming Sunday is the Bishop's final service with us. We will pray for them during the service, and then send them off with a farewell lunch.
Please bring a plate of food to share for lunch after the service.
We will eat in the top hall. It would be helpful if I could get some men to set up some tables and chairs in the top hall after the service finishes.

CHILDREN'S MINISTRIES
Our Children's ministries commence this week.
GARDEN MAINTENANCE
Neil Dunne will commence in the role of garden maintenance within the coming weeks. His responsibilities include:
Lawn mowing;
Wipper-snipping;
Weed management (gardens and lawn);
Garden and Lawn maintenance
Pruning;
Irrigation system maintenance.
I recognise that there are several people who contribute time each month to serve the church in this way. I would encourage you to continue if you see a need. Especially in summer when the weeds and grass grow quicker than Neil's hour's permit.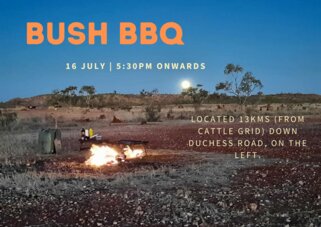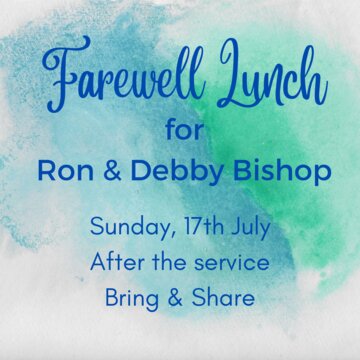 VOLUNTEERS ARE STILL NEEDED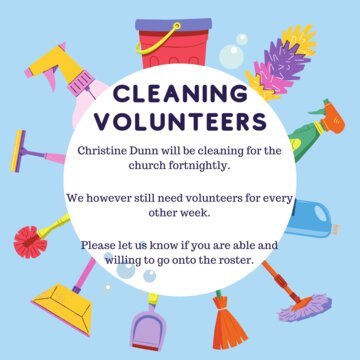 SMALL GROUPS, ROSTERS & RESOURCES
Small Groups - These are not running during school holidays and will resume on Monday, 11th July.
One of the best ways to get involved at Mount Isa Baptist Church is to join a Home Group.
Ladies Group - Monday nights at 7 pm | Contact Christie Jones
Blokes & Bibles - Tuesday nights at 7 pm | Contact Jesse Churchhill
Discipleship Course - Tuesday nights at 7 pm | Contact Tim
KYB (Know your Bible) - Thursday nights at 7:30pm | Contact Janette Lewis
Rosters
Mount Isa Baptist Church is a transient community, with people arriving and leaving regularly and so our rosters always need filling. Please consider your availability to serve in the church. Indicate your availability here.

ALCOHOLICS ANONYMOUS
Today I attended an Alcoholics Anonymous information luncheon. Should you need to refer someone to this program, there is a group that meets at the Catholic church on Friday nights at 7pm.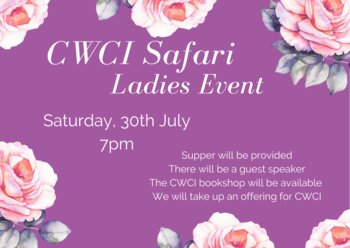 ACCOMMODATION NEEDED:
2 ladies are coming from CWCI and are needing accommodation for the duration of their stay. Ideally, they'd like to be placed together (Each with their own room if possible).
Please let Christie know if you are able to assist.


Please pray for:
John Riley - Recovering in Townsville hospital
Upcoming kids holiday club - for sufficient helpers and for kids to hear the good news.
PRAY FOR OUR CHURCH FAMILY
A prayer request will be made for three of our church families every week. This is to encourage us to pray for our church family.
This week's Families to pray for are:
Tim & Vanessa Grant, Eliza, Natalie, Brianna;
Matt Homan
Minda & Dicky Jameson
HAPPY BIRTHDAY!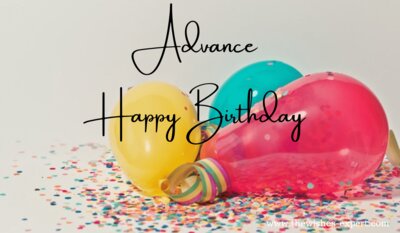 Our upcoming birthdays are:
18 July - Tim Grant
22 July - John Riley
29 July - Corallie Walton
31 July - Danielle Cotterill
Grace and Peace to you!
(If your birthday doesn't appear, it means we don't have these details in our database).
Local Church, Regional Footprint, Global Impact...
Our address is: 18-24 Isa St, The Gap QLD 4825, Australia