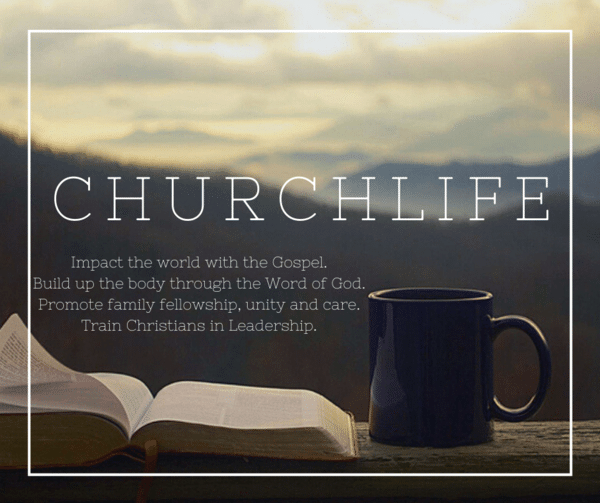 MIBC CHURCHLIFE
18 July 2022
PASTOR'S UPDATE
FAREWELL TO THE KINGS
We regrettably have another farewell this month along with the Bishop's. Kevin and Tanith need to return to South Africa because of visa complications. Tanith has done a wonderful job in the office looking after the administration of the church. I extend my thanks to Tanith, and God's kindness to her family.
BOOK LAUNCH
Some of you may be aware that I have co-authored a book with the pastor of New Beith Baptist Church titled, "Defending Conscience." The book explores the history and interpretation of the Baptists distinctive, "liberty of conscience," with application to issues that caused division in our society last year. The book is now available on Kindle. Several people in the church pre-ordered hard copies of the book (which will be delivered very soon), of which I am very appreciative. I am however happy to provide a PDF copy of the book to any of our regular members, on the condition that the file is not given to anyone else. Please speak to me if this is of interest to you.
DATES AWAY
My family and I will be away from the 27-30th next week. We are making a quick trip to Karumba.
It also appears that I have a funeral in Camooweal on the 5th of August.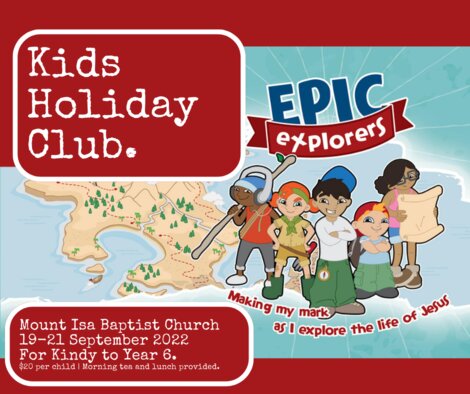 Click on the link below for further information and to register.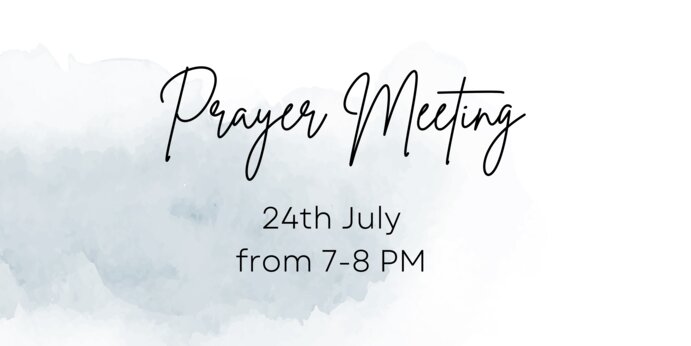 VOLUNTEERS ARE STILL NEEDED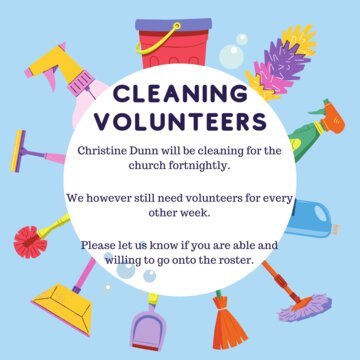 SMALL GROUPS, ROSTERS & RESOURCES
Small Groups
One of the best ways to get involved at Mount Isa Baptist Church is to join a Home Group.
Ladies Group - Monday nights at 7 pm | Contact Christie Jones
Blokes & Bibles - Tuesday nights at 7 pm | Contact Jesse Churchhill
Discipleship Course - Tuesday nights at 7 pm | Contact Tim
KYB (Know your Bible) - Thursday nights at 7:30pm | Contact Janette Lewis
Rosters
Mount Isa Baptist Church is a transient community, with people arriving and leaving regularly and so our rosters always need filling. Please consider your availability to serve in the church. Indicate your availability here.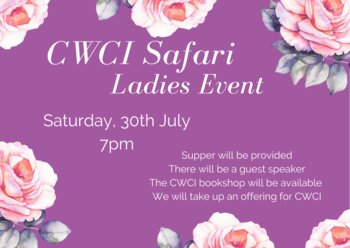 ACCOMMODATION NEEDED:
2 ladies are coming from CWCI and are needing accommodation for the duration of their stay. Ideally, they'd like to be placed together (Each with their own room if possible).
Please let Christie know if you are able to assist.
VOLUNTEERS NEEDED FOR RODEO CLEANUP
It's that time of year again when rodeo needs cleaning, and Mount Isa school chaplaincy raises vital funds!!
Please help support this fundraiser by volunteering your time over the course of the weekend. Volunteers get entry into the rodeo for free on the day they volunteer, and the more volunteers the easier it is.
Please send this to your friends, families, school members, and church groups to ensure that we reach as many people as possible.
It would be great to see a wide spread of volunteers, which will also show the community that we support school chaplaincy in Mount Isa.
Thanks so much for your generosity and support,
Mischa Grummitt
Mount Isa Local Chaplaincy Committee Chairperson
Please click here to see what time slots are available.

PRAYER UPDATE FROM THE MACLEODS
Kia Ora whanau,
Thank you so much for your faithful prayers for our family 🙏 Prior to our last prayer update I had been awake at night with toothache, and had been taking regular ibuprofen to keep the pain under control... However since our last prayer update was sent I have not taken a single pain killer! We're so grateful to God, because I would have been gone from the family for a week (and it would have cost a small fortune) if I had to travel to Kenya for urgent dental care.
Other praise reports are:
1. The IDAT x-ray room has finally been completed! Thank you so much to all of you who donated to KFSS supporting this project a few years ago. We're hoping to start providing x-rays for our community within the next few weeks. Not having to travel 3hrs each way with broken bones along a very bumpy road to get x-rays will be a great blessing to the people of Tonj!
2. The marriage course for young couples went well, and we're planning to do a repeat seminar later in the year for those who missed out
3. Suzy, Jed & Dave arrived back safely yesterday, and we're enjoying having their company on the compound again
Prayer requests are:
1. Water well drilling starts in 10 days and we're hoping to bring clean water to 6 communities! Please pray for the villages as they fundraise for their 10% contribution (to ensure community ownership), and for God's blessing over every part of this project.
2. Destinee is helping organise another youth conference for early August. Please pray that these future leaders of South Sudan have a life changing encounter with Jesus!
3. God's healing for a gorgeous 7yo orphan from our church called Achot. She has Rheumatic Heart Disease that has destroyed one of her heart valves. She is struggling to breathe and has a very short life expectancy without surgery, so we are currently investigating the cost of her getting surgical repair at Tenwek Mission Hospital in Kenya.
4. For a supernatural harvest of crops this year in South Sudan. There is a major hunger crisis here currently due to the flooding which destroyed last year's crops, plus the food price inflation and shortages caused by the war in Ukraine. You can read more here: https://www.cbsnews.com/news/russia-ukraine-war-food-emergency-2022-cbs-news-south-sudan-famine/
So far IDAT have distributed around 30 tonnes of emergency food supplies to families in need. If you would like to help you can donate here: http://bit.ly/idatfoodcrisis
Sending all our love from Tonj,
JDZE+S.
Food Distribution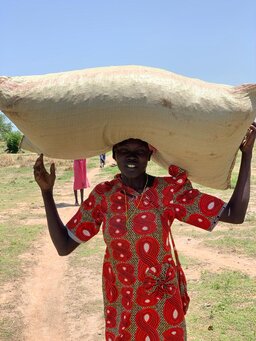 Food Distribution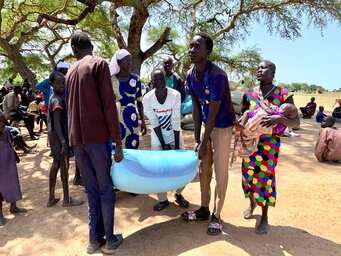 I think I'm shrinking!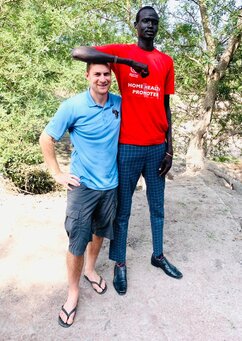 Jono's Birthday Trip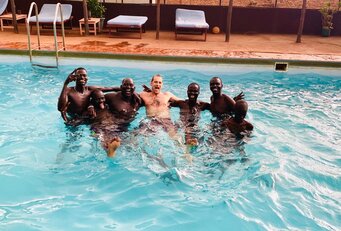 Graduation of another IDAT Nurse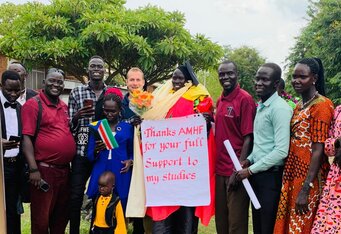 Camping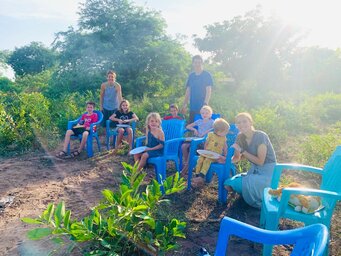 Camping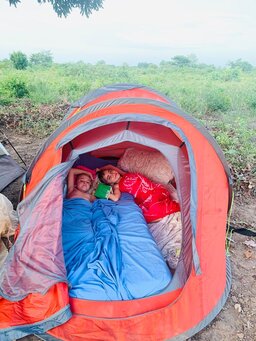 Our 4 Girls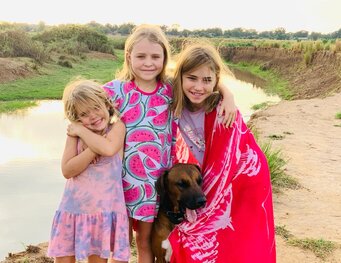 GOSPEL HARVESTERS INTERNATIONAL
Please click here to view their latest newsletter.

Please pray for:
Upcoming kids holiday club - for sufficient helpers and for kids to hear the good news.
PRAY FOR OUR CHURCH FAMILY
A prayer request will be made for three of our church families every week. This is to encourage us to pray for our church family.
This week's Families to pray for are:
Jeremy & Christie Jones, Emma, Harvey, Martin
Nathan & Wendy Knight, Andrew, Jason, Jessica
Trinidad Kreutz
HAPPY BIRTHDAY!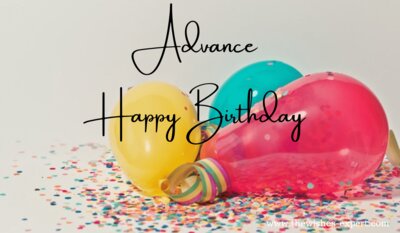 Our upcoming birthdays are:
22 July - John Riley
29 July - Corallie Walton
31 July - Danielle Cotterill
Grace and Peace to you!
(If your birthday doesn't appear, it means we don't have these details in our database).
Our address is: 18-24 Isa St, The Gap QLD 4825, Australia