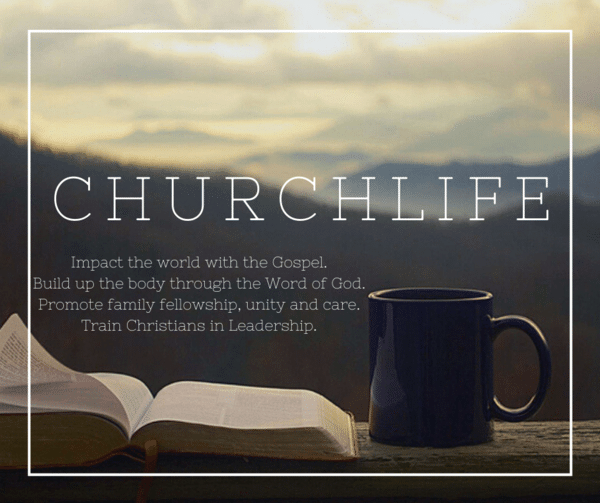 MIBC CHURCHLIFE
27 July 2022
PASTOR'S UPDATE
BOOK LAUNCH
Some of you may be aware that I have co-authored a book with the pastor of New Beith Baptist Church titled, "Defending Conscience." The book explores the history and interpretation of the Baptists distinctive, "liberty of conscience," with application to issues that caused division in our society last year. The book is now available on Kindle. Several people in the church pre-ordered hard copies of the book (which will be delivered very soon), of which I am very appreciative. I am however happy to provide a PDF copy of the book to any of our regular members, on the condition that the file is not given to anyone else. Please speak to me if this is of interest to you.
DATES AWAY
My family and I will be away from the 27-30th next week. We are making a quick trip to Karumba.
It also appears that I have a funeral in Camooweal on the 5th of August.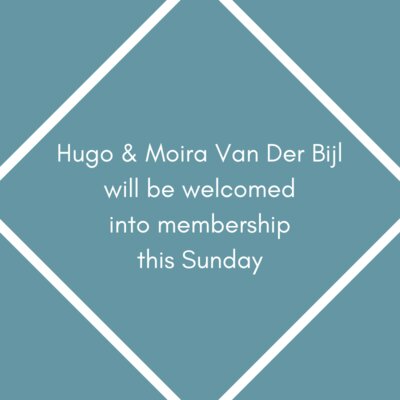 Men's Hanger Night - Tuesday, 2nd August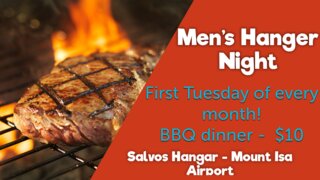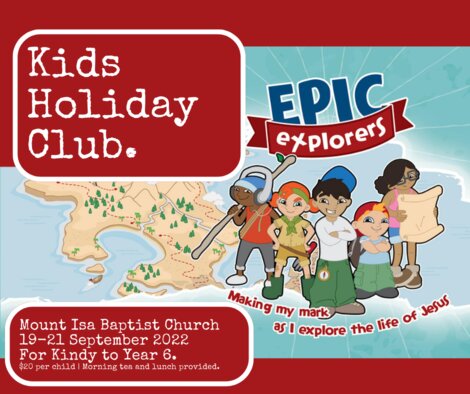 Click on the link below for further information and to register.
VOLUNTEERS ARE STILL NEEDED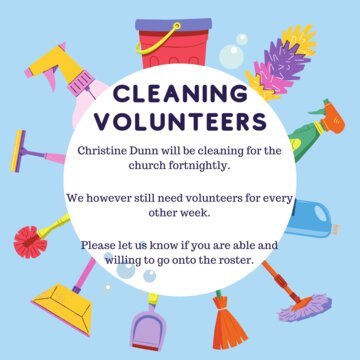 SMALL GROUPS, ROSTERS & RESOURCES
Small Groups
One of the best ways to get involved at Mount Isa Baptist Church is to join a Home Group.
Ladies Group - Monday nights at 7 pm | Contact Christie Jones
Blokes & Bibles - Tuesday nights at 7 pm | Contact Jesse Churchhill
Discipleship Course - Tuesday nights at 7 pm | Contact Tim
KYB (Know your Bible) - Thursday nights at 7:30pm | Contact Janette Lewis
Rosters
Mount Isa Baptist Church is a transient community, with people arriving and leaving regularly and so our rosters always need filling. Please consider your availability to serve in the church. Indicate your availability here.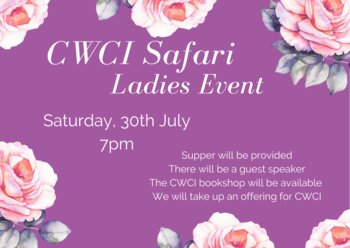 ACCOMMODATION NEEDED:
2 ladies are coming from CWCI and are needing accommodation for the duration of their stay. Ideally, they'd like to be placed together (Each with their own room if possible).
Please let Christie know if you are able to assist.
VOLUNTEERS NEEDED FOR RODEO CLEANUP
It's that time of year again when rodeo needs cleaning, and Mount Isa school chaplaincy raises vital funds!!
Please help support this fundraiser by volunteering your time over the course of the weekend. Volunteers get entry into the rodeo for free on the day they volunteer, and the more volunteers the easier it is.
Please send this to your friends, families, school members, and church groups to ensure that we reach as many people as possible.
It would be great to see a wide spread of volunteers, which will also show the community that we support school chaplaincy in Mount Isa.
Thanks so much for your generosity and support,
Mischa Grummitt
Mount Isa Local Chaplaincy Committee Chairperson
Please click here to see what time slots are available.


Please pray for:
Upcoming kids holiday club - for sufficient helpers and for kids to hear the good news.
PRAY FOR OUR CHURCH FAMILY
A prayer request will be made for three of our church families every week. This is to encourage us to pray for our church family.
This week's Families to pray for are:
Jason & Cassie Kropp, Chase, Rylan
Hazel Lauridsen
Gary & Janette Lewis, Jessica, Nathanael
HAPPY BIRTHDAY!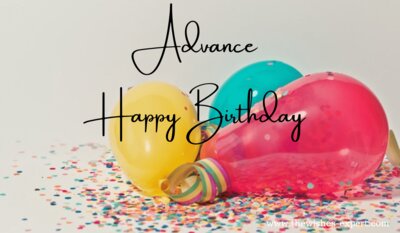 Our upcoming birthdays are:
29 July - Corallie Walton
31 July - Danielle Cotterill
Grace and Peace to you!
(If your birthday doesn't appear, it means we don't have these details in our database).
Our address is: 18-24 Isa St, The Gap QLD 4825, Australia