Prayer Request
Please Pray for Morris & His Family
We're incredibly heartbroken to share that Morris' beloved wife Cindy was involved in an auto accident that was ultimately fatal for her. She passed away Sunday, July 11th. Most of you who have attended Morris' live, in-person seminars have also met Cindy; her infectious smile was probably the first you saw as she welcomed you, and if you had questions for her you undoubtedly experienced and remember her unique warmth and kindness.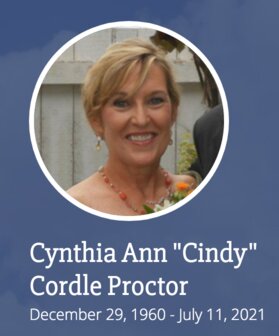 Please join Morris' church, family, friends, and the MP Seminars team in dedicating yourself to prayer for Morris and his family as they grieve this tragic loss. We are claiming Jesus' words from The Sermon on The Mount, "Blessed are those who mourn, for they will be comforted" (Matthew 5:4).
While Morris normally produces new content for his subscribers weekly, and broadcasts a unique webinar monthly, he will be unable to produce this content until August. We appreciate your grace and understanding as Morris grapples with this loss. He grieves, but not as one who has no hope; he knows Cindy has passed into eternity.
If you wish to express condolences, you can visit her Obituary page here. Please note as it states: "In lieu of flowers, memorial donations may be made to either Antioch Baptist Church, 4526 Big Texas Valley Road. NW, Rome, GA 30165, or to Greenhouse Ministries, 309 South Spring Street, Murfreesboro, TN 37130." These were both ministries Cindy loved and supported.
Thank you for your prayers and support.
Our address is: Murfreesboro, TN, USA