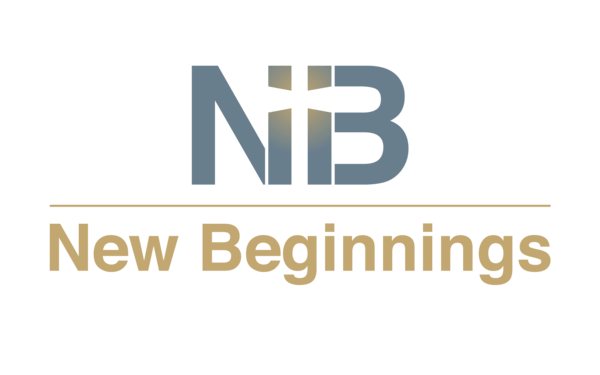 Weekly Update
We Love you!
Rack of Glory by Eric Ludy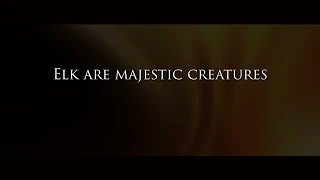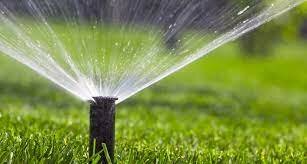 We desperately need help getting the sprinkle system going. If you can help up us out please let Pastor Nathan know.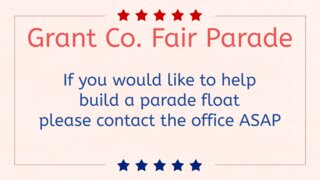 Fair date is July 17th!
Sunday we will have a sign up sheet for where you can assist with the float.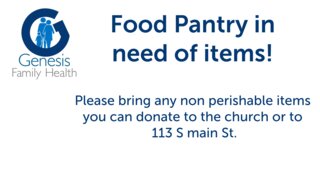 Suggested Iteams
Canned Items, Meals-in-a-box, Cereal, Crackers, Fruit (Can/Dry) Granola Bars, Instant Mashed Potatoes, Pasta, Rice, Peanut Butter Nuts, Shampoo/Conditioner, Body Wash, Toothpaste/Toothbrushes, Diapers (Any Size), Feminine Products Toilet Paper, Combs/Brushes, Hand Soap, Hand Sanitizer,
Paper Towels, Disinfectant Cleaner/Wipes.
Prayer Request
Janet Damon ( Jeanie's sister ) she is getting a pace maker.
Judy Tremmel - Health
Margarette Bell ( Lanette's mother)- Healing
Ken & Mary Ann - Health & Safe Travels this week
Giving can be done online
Jesus is the new beginning.
Our address is: 837 N Baughman St, Ulysses, KS 67880, USA