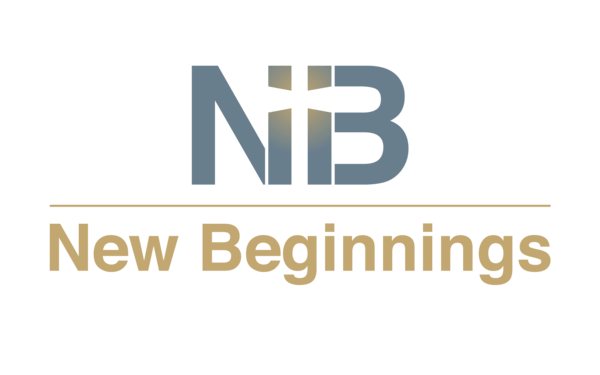 Weekly Update
We Love you!
Sunday, March 6th 6-8pm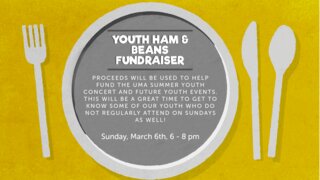 Make plans to meet and support our youth!
Everyone is welcome!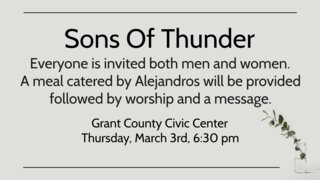 This is not a couples event. Everyone is invited!
Men, Mark Your Calendars!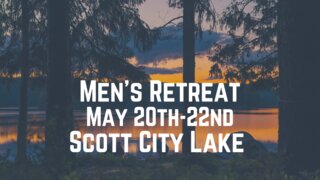 Ladies, Mark Your Calendars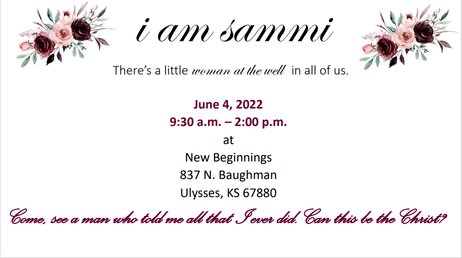 Prayer Request
Please keep these people in your prayers...
Wanda-Friend of Jeanie (Diagnosed with cancer), Mike Blackmore (Healing),Richard Bartels' family, Ken Price (Healing), Mary Ann (Recovery),Janie Rodriguez, Paige Salsbury


Giving can be done online
Jesus is the new beginning.
Our address is: 837 N Baughman St, Ulysses, KS 67880, USA