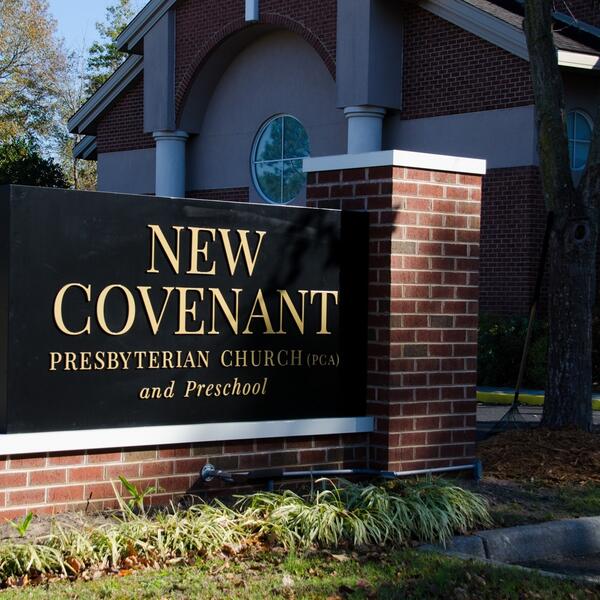 New Covenant Notes
April 4th, 2021
What's in the Notes This Week?
TENEBRAE SERVICE ...This Friday, 7 pm
EASTER SUNRISE SERVICE ... This Sunday, 6:53 am
SUNDAY MORNING WORSHIP ... Sermon info, worship songs, Celebration of the Lord's Supper, & texting to give online
NO SUNDAY SCHOOL CLASSES THIS SUNDAY
YOUTH GROUP ... Weekly Ministry plus other ministry info
SPRING COMMUNITY GROUPS
INTER-CHURCH FIRST SATURDAY SPORTS DAY FOR YOUTH & ADULTS ... Note change of date for April
WAYS TO FOLLOW US ... Did you know we are on Facebook, Twitter, & Instagram? LINKS BELOW.
INFO FOR A "RAINY" DAY ... Prayer needs, mercy ministry needs, & general questions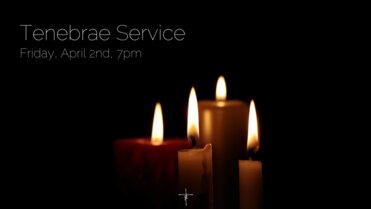 TENEBRAE SERVICE
THIS Friday, April 2nd, 7:00 pm
In-person & Live-streamed
www.newcovenantpca.org
Tenebrae, from the Latin word for "shadows," has been observed in the church of Jesus Christ since the fourth century, on Maundy Thursday or Good Friday. During the service, different readers will recall the events that led Jesus to the cross, and we will extinguish eight candles one by one, dramatizing the suffering and death of Jesus. The diminishing light symbolizes fading devotion of the disciples and the sin of the world. At the end of the service the sanctuary will be substantially dark. There will be no benediction. Please leave silently, contemplating Christ's crucifixion. Jesus, the Son of God, was dead.
The purpose of the service is to recreate the betrayal, abandonment, and agony of the events, and it is left unfinished, because the story isn't over until Easter Day.
Upcoming Events
Download
Come join us for bible study, fellowship, and fun! All middle and high schoolers are welcome. We meet from 6:45-8:15 pm
Wednesday, April 7th, 2021  •  6:30–8:30 pm (EDT)
Spring Community Groups
They were continually devoting themselves to the apostles' teaching and to fellowship, to the breaking of bread, and to prayer. ~ Acts 2:42
Why Community Groups?
At New Covenant we believe God has called the church to be His family and that living the Christian life is not merely an individual exercise, but is done as a community. Toward that end we offer Community Groups ,which are places where members meet weekly to grow in knowing the Lord through His Word, share their lives, pray and care for one another. In those contexts we develop the depth of friendships that cause God to call us "family."
If you really want to feel like you are part of the family at New Covenant, we urge you to seek out a group to join. The church leaders and group leaders are glad to help guide you to a group that fits your needs.
Below are the names of each Community Group along with the contact information for the leader. Note that some groups are in person and some by Zoom. Most of our groups are discussing the previous Sunday sermon.
Kemp Woods Community Group (Virtual)
Leader: Rich Papworth
Tuesdays, 7 p.m.
Location: In Your Home by Zoom
Contact: 2richpap@verizon.net (contact for Zoom link)
Arrowhead Community Group (In-person)
Leader: Andy Rowan
Wednesdays, 6:15 p.m. (studying Walking with God Through Pain and Suffering by Tim Keller)
Location: 5404 Coventry Cir, VB 23462
Contact: anderson.rowan7@gmail....
Larkspur Community Group (Virtual in March)
Kempsville Community Group (In-person)
Leader: Paul Wrigley
Wednesdays, 7 p.m.
Location: 5229 Dundee Ln, VB 23464
Contact: pwrigley@juno.com
Family Community Group (Virtual)
Leader: Jeff Brauch
Thursdays, 6:30 p.m.
Location: In Your Home by Zoom
Contact: jeffrey.a.brauch@gmail... (contact for Zoom link)
Great Bridge Community Group (In-person)
Leader: Tim Dryden
Sunday evenings, 6 p.m.
Location: 229 Sierra Dr, Chesapeake 23322
Contact: mytimdryden@gmail.com
Oak Grove Community Group (In-person)
Leader: Josh Escamilla
Sunday evenings, 7 p.m.
Location: 200 Oak Grove Run, Chesapeake 23320
Contact:josh.escamilla@newcovenantpca.org
Three New Ways to Follow Us:
(Click on any of the social medias above and you will get to our sites.)
INFO FOR A "RAINY DAY" ...
**Prayer Need?: Email prayer@newcovenantpca.org or go to www.newcovenantpca.org and click on the homepage where it says "Prayer." These requests will be kept only with our elders and deacons.
**Material Needs?: Email mercy@newcovenantpca.org and our deacons will respond. We want to be available to assist our members!
**Questions?: Contact the church office (newcovpca@gmail.com, 757-467-5945, x-300). Be sure to leave a voicemail message if phoning the church secretary and she is not available.
Our address is: 1552 Kempsville Rd, Virginia Beach, VA 23464, USA