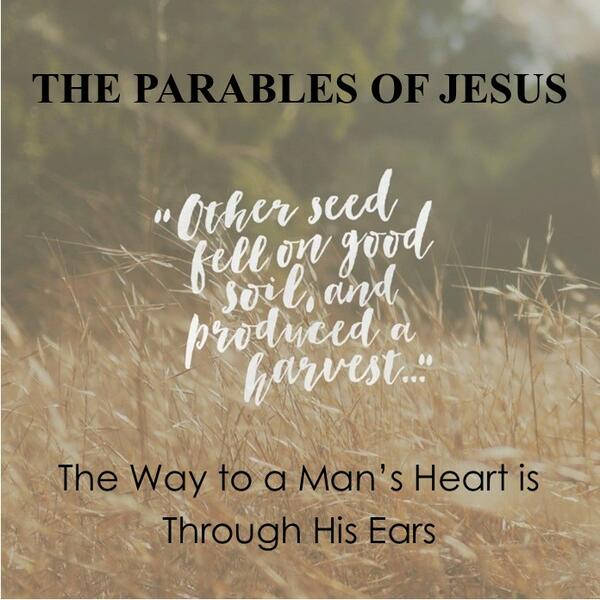 The Sower Matthew 13:1-9, 18-23
Weekly Update 6-10-2021
Looks like things are getting underway!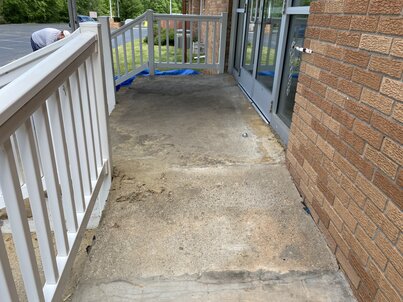 Pastor Jerry presented a prioritized list of "facility projects" that can be found on our website https://mynewhorizons.org/project-list Work has begun on a the south porch entrance and the Community/gym flooring. If you would like to be involved, we can always use the talent, time, & resources you have available. We do need donations to the building fund to complete the Community Room (gym) carpet and lighting.
WE ARE SO CLOSE TO FULLY FUNDING THE CARPET & LIGHTING PROJECTS OF THE COMMUNITY ROOM (gym)! $1,900 to raise. LOOK FOR A WAY TO GIVE BEYOND YOUR TITHE & REGULAR OFFERING TO GET THESE PRIORITIZED PROJECTS COMPLETED. Gifts of any size will be so helpful. Thank you for helping to make these things happen!
Mark donations for the BUILDING FUND, whether giving on-line using our Faithlife Giving, by check, or by dropping off a bar of gold!
A Note from Pastor Jerry!
"THE SECRET OF A FRUITFUL HEART ... A HEARING EAR"
- Stuart Briscoe
This Sunday, June 13th, I want to be challenging us by looking at the condition of our "hearing." With so much static, buzz, hiss, clatter, clutter and shouting, I think we've stopped listening. Therefore, we have truly ceased hearing. The soil of our lives must become ready for the seed in order for it to be fruitful. The seed enters through our ears and makes its way to our hearts where it either grows or dies.
The soil of the human heart has massive potential! The seed is, without a doubt, key to seeing fresh, new life springing forth into reality, but the soil is where it takes root! The better the soil, the greater the result; a harvest beyond the seed and the soil by themselves. The soil can grow a jungle, food to feed the entire world, the tallest Redwoods, a scattering of Rocky Mountain Alpines, or be as hardened and cracked as the Mojave desert.
The condition of the heart is directly proportional to the neglect or cultivation of it. It will either deteriorate or become rich and fertile. Have you been hearing the Lord and His word, or have you been ignoring it? Your ears are the way to your heart, but your heart is where the fruit will come from! I'll be asking, "What's the condition of your hearing? What's the content of your heart?"
Let me warn you: studying the parables is like exposing yourself to a laser beam! It is a dangerous thing to approach our Lord's parables with a careless attitude. We are dealing with subjects that none of us can afford to treat lightly: salvation, forgiveness of others, love of minority groups, the right and wrong use of money, prayer, motives for serving, and many more.
My prayer is that will will meet ourselves in Jesus' words and be better disciples for being obedient to them!
See ya Sunday!
PJ
--------------------------------------------------------------------------------
COME & WORSHIP IN-PERSON or Live Streaming
Sundays @ 10:45am -- mynewhoriozns.org
We want to remind all who attend of these important guidelines:
Attend ONLY if you are NOT experiencing signs of illness.
If you've been directly exposed to someone within the last 48 hrs who has tested Covid positive.
Minimize your risk by using personal hand sanitizer or those mounted on the wall outside the santuary and by south entrance coat rack, being conscientious of the space you give others, wear a mask if you so desire, and cover any cough or sneeze with a tissue, even if its just allergies.
As another layer of protection, you may want to receive one of the vaccinations that are available. These are not required to attend worship.
We encourage folks to spread out in our large worship area and know that you won't be crowded. We love you and want to see you stay healthy at New Horizons Church.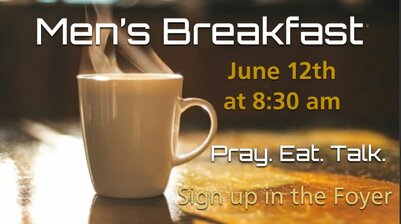 LET'S PLANT SOME SWEET CORN!!!! contact Pastor Doug for more info on this community opportunity! 517-499-3994.
Praises & Prayers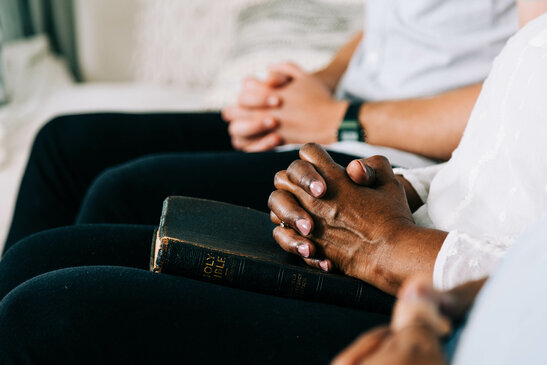 Phil Moffitt - PTL!!! Phil is CANCER FREE!! What a MIGHTY God we serve!! Thank you Jesus!! Continue to pray for sugical healing.
Brian Emerick's daughter Lacy - She was in remission after a cancer diagnoses, but now the cancer is back. Please be in prayer for her and Brian and Amy.
Jeff & Cheryl Whitney - Pray for Jeff as some days are good and some not. Pray for strength and peace for Cheryl.
Betty Curry - Sinus surgery has been postponed to due unforeseen circumstances. Please pray that it will be rescheduled as soon as possible. Also, pray for pain relief and comfort.
Carly Bostedor - Please be in prayer for Carly's mom who is having health concerns.
Pastor Phil Darling - PTL!!! He is getting stronger. Wonderful surprise to see them in church last Sunday!!
Jackie Arnold (Richard's wife/Sonya's mom) - Continue to pray for peace, comfort and strength for her and family. She is currently getting treatments for cancer and waiting to see a RA specialist. Pray that she will be able to get in soon.
Cindy Curl - PTL!!! Her health is improving and her son, Chad, will be coming home this week.
Don & Norma Nearpass - Norma is having problems with her vision. Pray for God's wisdom and healing as the doctor doesn't have an answer at this time.
Sara Anderson - Has developed a cough due to allergies, pray for a solution. Pray also for her neighbors, the husband has COPD and the wife has lung cancer.
Sandie Hendrick - Pray for health concerns.
Edna & Jerry Walters - PTL!!! Edna took 5 steps forward & back with the help of her therapist. Pray for continued healing and strength. Pray for pain relief and comfort for Jerry's back.
Ryan and Mary Hall - Please pray that Logan continues toward his goal of completing program criteria. Also, pray as he heads to Fort Custer, Teen Challenge.
Brenda Wohlgemuth - Scope on her knee found two torn muscles (one in front and one in back). Pray for healing and pain relief.
Franco's - Pray for Ed, he's battling cancer. Just had his 60th bday!
Carol Weigand's boyfriend, Phil Rowlson - Cancer has returned and is starting chemotherapy. Pray for a softening of his heart and strength.
Betty Curry's friend Sharon - She has cancer. Pray for healing and strength.
Please be in prayer for our Church leadership as they seek God's will and direction for His Church. Pray for protection over them as they serve.
Birthday's & Anniversary's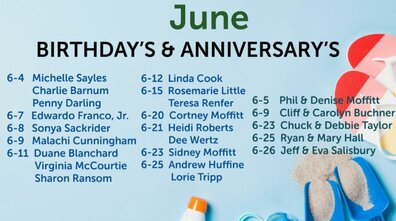 NHCC Special Events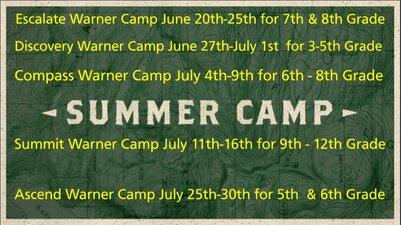 NHCC Weekly / Monthly Ministries
Caring Through Prayer - 9:30 am Sunday Mornings - Please join us in the Gathering Room as we make calls and pray for our Church family.
AA group - Thursdays, 5:30pm, downstairs library or upstairs in the Gathering Rm
Devoted Prayer - 7 pm on Saturdays In person prayer @ NHCC. Join the prayer team as we pray for our Church family, leaders, and Gods will in our Church.
Photo Club - Thursday, June 10th and 24th, 7pm
Men's Breakfast - Saturday, June 12th, 8:30 am (Gentlemen bring Quality toys/crafts for OCC)
Quarterly Elders and Deacons Meeting - Sunday, June 13th @ 1pm
Women's Breakfast - Saturday, June 26th, 9:30 am (Women bring Quality toys/crafts for OCC)
NHCC Special Events
Evening in the Park - Sunday, June 27th (Men's Appreciation)
Warner Camp - Escalate (7th & 8th) - June 20 - 25th
Discovery (3rd - 5th) - June 27th - July 1st
JOY Dinner - July 9th at 4:30 pm in Gathering Room
Church Volunteers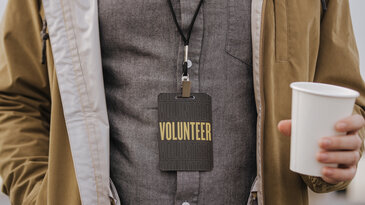 WE NEED "MOW " MEN & "MOW" WOMEN!
Our property is sizeable enough that it has four zones: trails/paths, pavilion/parking, ballfield, & building frontage. Would you consider being on the team that "gits it dun" each week? Rusty Wellman is the one to go to with your willing and able heart! Call or text him @ 517-745-0231. We have the machine, just need the operators. =)
NEED TRIMMERS AND WEEDERS, TOO!!!!
Ushers and Greeters
June 13th:
Greeters:
Carl Price
Dick Arnold
Dorwin DeGroote
June 20th:
Greeters:
Carl Price
Dick Arnold
Dorwin DeGroote
If you would like to volunteer as a Greeter please contact Carl Price.
Nursery Workers
June 13th:
Dee Wertz
June 20th:
Carolyn Buchner
If you could help out in the Nursery contact Wendy Bilby and let her know.
AA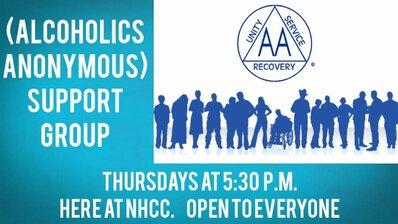 Life Groups

NHCC Life Groups currently meeting -
5 pm Sundays - Men's Study with Pastor Doug, In-person
6:15 pm Sundays - Adult Bible Study with Rick Tripp, In-person and Facebook Live
6 pm Wednesdays - Moffitt Life Group, Phil & Denise Moffitt's Home
10 am 1st & 3rd Thursday - Ladies Study, Wendy Bilby leading, NHCC
8 pm Thursdays - Ladies Study, Andrea Roberts leading, NHCC
See you This Sunday, June 13th at 10:45 am.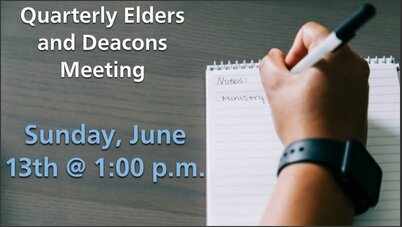 Elders:
Pastor Jerry Lyon - Chairman (Ex-Officio)
Phil Moffitt - Vice-Chairman
Andrea Roberts - Cooperate Secretary
Tasha Price
Gayle Sayles
Mike Wilson
Deacons:
Sonya Sackrider-Corporate Treasurer/Finance Team
Debb Lyon-Communications Team
Rusty Wellman- Buildings & Grounds Team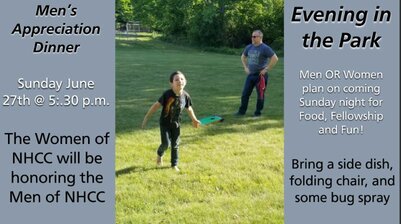 Helping people find their way back to God
Our address is: 4300 Lansing Avenue, Jackson, MI, 49201