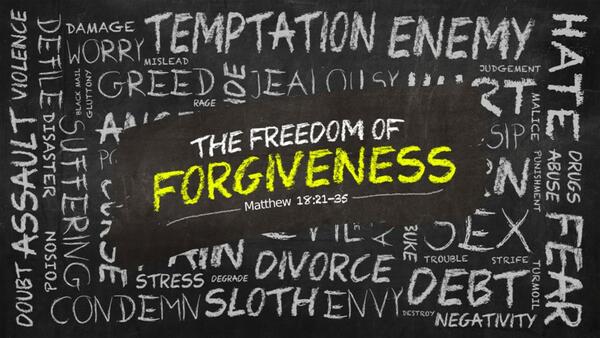 The Unmerciful Servant Matthew 18:21-35
Weekly Update 08-11-2021
We are making progress!!

WE HIT OUR CARPETING GOAL!!
Thanks to God's provision through YOU, our carpeting has been paid for! We are looking for able bodied & even less abled bodied help to get it installed as soon as possible. Let Mike Wilson (NHCC Elder) know you are interested in being apart of this effort.
We are looking forward to the next step of continuing to care for God's Church, that step will be the lighting. The cost of new bright lighting will be $994. GIFTS OF ANY SIZE will be so helpful. Thank you for helping to make these things happen!
We would love for you to look for a way to give BEYOND your tithe and regular offering to get these important projects completed.
Mark donations for the BUILDING FUND, whether giving on-line using our Faithlife Giving, by check, or by dropping off a bar of gold!
While the Flooring and lights are getting taken care of, Cliff Buchner is rallying to fix the exterior basement stairwell and entrance. JUST A LOT OF STUFF TO KEEP UP ON!!! Thank you for supporting the efforts to make NHCC's facility better.
A Note from Pastor Jerry!
Wow! What a wild set of storms we've had lately. Certainly some consequential events as a result of so much rain in such short periods of time. One recent Saturday evening, right after our prayer team finished up, we were helplessly left to watch water rushing off the roof of NHCC as it passed right over the eave trough and onto the ground below. It was quite the furious flow!
The result, well, the prayer team spent another hour or so praying the rain would stop while mopping up and dumping bucket after bucket of run off water. It was running into the window well and right into the basement. We managed the crisis, but didn't solve the problem.
It happened again last Wednesday night during the next ferocious squall! This time 120 gals of water were sucked up via Shop-Vac in a lot less time. Learning how to better manage the issue is helpful, but still, not solving anything. The next big storm could yield the same result!
We have so many projects under way, its difficult to find the focus needed to quickly get this problem corrected. We are determined to contact people who can correct the course of the water and fix the cause of the flooding. The rain isn't the problem, the grade of the ground and the management of the guttering is the root cause of the continuing crisis.
I wonder how many of us continue to manage the hurts, wounds, and crises in our lives without really addressing the root causes? This is quite concerning because it robs us of the joy, the peace, & the spiritual maturity Jesus wants for us. Pressing towards being the disciples of Jesus we're are called to become, requires us to be like Jesus in dealing with the tough stuff in our lives. In Matthew 18, Jesus gives us so much instruction to help us beyond managing the conflicts and hurts we experience.
This Sunday, I want to share with you a message titled, "The World's Worst Prison: UNFORGIVENESS." The world needs followers of Jesus who get this and get it figured out so we can show others how to get free from the burden of our hurts. I hope you will be available to worship and to learn how Jesus responded to his first disciples as they tried to manage their broken relationships.
--------------------------------------------------------------------------------
COME & WORSHIP IN-PERSON or join the Live Stream
Sundays @ 10:45am -- mynewhorizons.org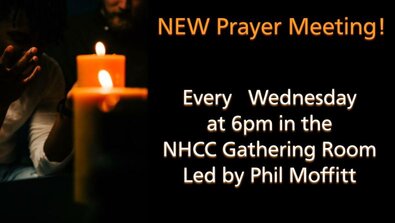 Together, prayerfully walking through Psalm 119 and realizing there's so much more to living for a holy, loving, and powerful God.
Praises & Prayers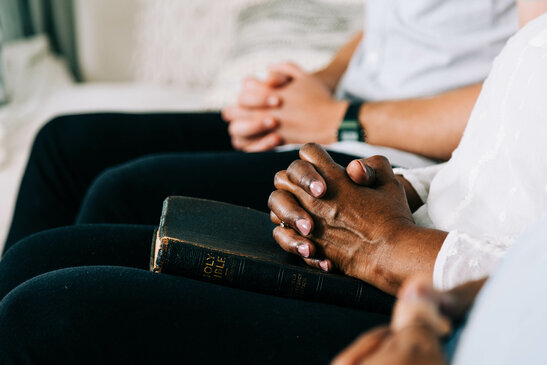 Arnold Family - Continue to pray for comfort and peace for Dick, Sonya, Shelly and all the family during this time of loss.
Edna Zirn (Edna Walter's niece) - Passed away recently. Please pray for God's peace and comfort for all family members.
Phil and Penny Darling - Penny's brother, Rusty, passed away. Please pray for God's comfort and peace for all family members.
Rick and Lorie Tripp - Rick's sister, Maggie, has been released from the hospital and will follow up with the doctor. Continue to pray for healing and answers.
Also pray for Lorie's brother, Kevin - His leukemia has returned and will be having chemotherapy treatments for 18 months.
Debb's brother, Jeff Buchanan - Pray for continues healing and strength. Also pray as he begins a new job and that he will find a good church to fellowship with.
Please pray for a friend's brother, Scott, who has been diagnosed with tongue cancer and is only 53 years old. Much fear of what will be.
Ron Hendrick - Pray for strength as he begins the process of sorting and cleaning out. Pray for all the family and that they may have the peace of God during this time of loss.
Betty Curry - She and her husband, Dan, have had lingering colds. Please pray for God's healing and strength.
Brenda Wohlgemuth - She will be in a cast for 6 weeks and then have surgery on the tendons in the upper part of her arm and muscles. Please pray for comfort, strength and healing.
Bob and Sharyl Allison - Please pray for God's healing for health concerns and rest.
Logan Coley - He is doing great at Michigan Youth Challenge! Continue to pray for strength and endurance and for God to be moving in his heart. if you would like to send him a card or letter PLEASE do .
Coley, Logan
Platoon #2
Michigan Youth Challenge Academy
5500 Armstrong Rd., Building 13
Battle Creek, MI 49037
Eric Gooley - Pray for God's breakthrough in Eric's heart and mind.
Ed Franco - Is feeling better and is back to work!. Just had his 60th birthday! Pray for him and Cynthia as they are scheduled for an interview and test for US Citizenship on August 16th.
Art Holdridge, Sr. - Having a check up for heart concerns. Pray for peace, comfort and answers.
Rosemarie Little - Continue to pray for ongoing health concerns.
Jeff & Cheryl Whitney - Pray for Jeff as some days are good and some not. Pray for strength and peace for Cheryl.
Sara Anderson - Her daughter's father-in-law, Tom Krawczak - He is recovering from heart surgery. Pray for God's healing and the revealing of JESUS to all family members.
Edna & Jerry Walters - Pray for continued healing and strength during outpatient therapy for Edna. Pray for pain relief and comfort for Jerry's back.
Please be in prayer for our Church leadership as they seek God's will and direction for His Church. Pray for protection and unity over them as they serve.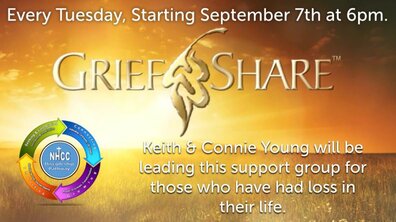 NHCC Special Events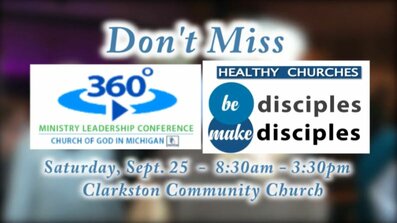 Debb Lyon is our registration coordinator for "360." All are welcome to attend. Session guides available in the church office or online at https://micog.org/360lc.html


NHCC Weekly / Monthly Ministries
Caring Through Prayer - 9:30 am Sunday Mornings - Please join us in the Gathering Room as we make calls and pray for our Church family.
NEW Prayer Meeting - Every Wednesday @ 6pm Led by Phil Moffitt in NHCC Gathering Room
New Grief Share Support Group - Every Tuesday @ 6 pm led by Keith & Connie Young in NHCC Gathering Room (Starting Sept. 7th)
AA group - Thursdays, 5:30pm, downstairs library or upstairs in the Gathering Rm
Photo Club - 2nd and 4th Thursday of the Month, 7pm
Devoted Prayer - 7 pm on Saturdays In person prayer @ NHCC. Join the prayer team as we pray for our Church family, leaders, and Gods will in our Church.
Men's Breakfast - Saturday, August 14th, 8:30 am (Men bring small stuffed animals and school supplies for OCC)
Women's Breakfast - Saturday, August 28th, 9:30 am (Women bring small stuffed animals and school supplies for OCC)
NHCC Special Events
Ladies Unknown Tour - $15 due Sunday, August 15th
Hearts 4 Hymn - Dinner 4:30 pm/Music 5:30 pm - Friday, August 20th
Family Worship/Evening in the Park - Sunday, Aug. 29th
360° Conference - 8:30 am - 3:30 pm on Saturday, September 25th at Clarkston Community Church
Comedy Night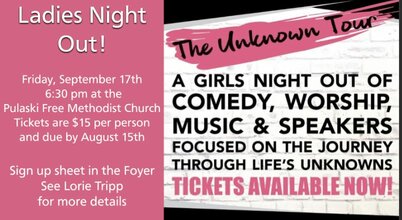 Dinner & Music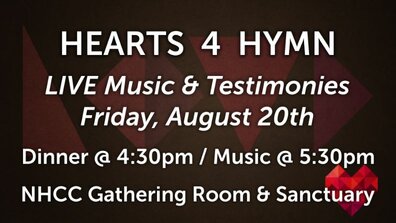 If you would like to share a testimony of how the Lord has been working in your life, please contact Pastor Jerry! Those who contact PJ will be sure to be heard.
Church Volunteers

Ushers and Greeters
August 15th:
Ushers:
Carl Price
Dick Arnold
Dorwin DeGroote
Greeters:
Laura Denny
August 22nd:
Ushers:
Carl Price
Dick Arnold
Dorwin DeGroote
Greeters:
Laura Denny
If you would like to volunteer as an Usher or Greeter please contact Carl Price.
Nursery Workers
August 15th:
Dee Wertz
August 22nd:
Carolyn Buchner
If you could help out in the Nursery contact Wendy Bilby and let her know.
OCC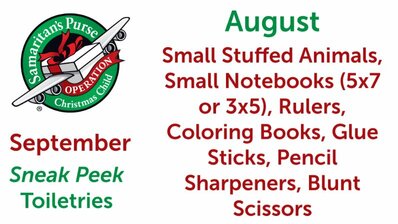 Fallon & Greg Walker are teaming up to take on this awesome Mission! If you have questions, or would like to help the Walkers with this event please talk with them on Sunday morning! Or, leave a message at the church (517-783-4218) and we'll relay your call.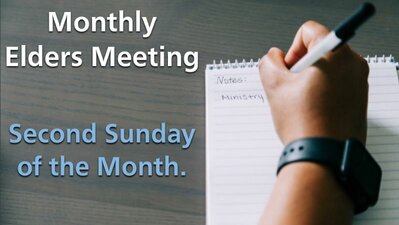 Elders:
Pastor Jerry Lyon - Chairman (Ex-Officio)
Phil Moffitt - Vice-Chairman
Tasha Price- Corporate Secretary
Mike Wilson- Man on a mission!
Deacons:
Sonya Sackrider - Corporate Treasurer/Finance Team
Debb Lyon - Communications Team
Rusty Wellman - Buildings & Grounds Team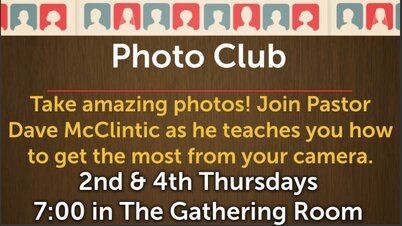 Helping people find their way back to God
Our address is: 4300 Lansing Avenue, Jackson, MI, 49201