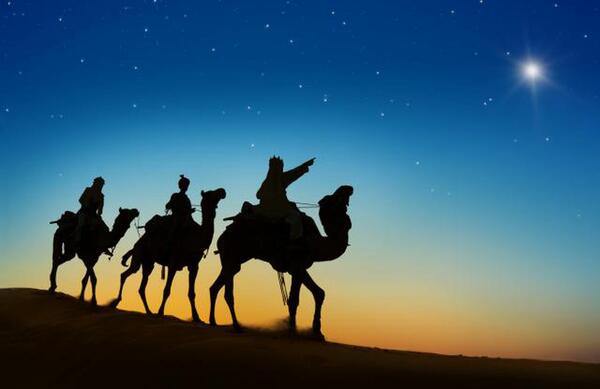 Courage To Follow
Weekly Update 12-26-21
OUR DISCIPLE MAKING PATHWAY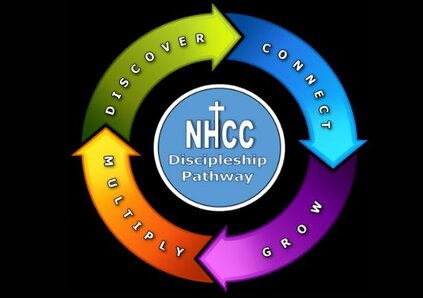 THE PATHWAY -
It's a simple way to understand what Jesus modeled for us throughout his life & ministry - DISCOVER (encounter) / CONNECT / GROW / MULTIPLY.
You and I were formed to be a part of a family. We DISCOVER (Encounter) the love of Jesus. We were brought in to relationship with God in Christ. We all need to experience the life of the body in relation to one another; to CONNECT in meaningful relationship is to begin to walk the disciple making journey.
In order for us to reach maturity as disciples, we have to allow the Holy Spirit to GROW each of us into the likeness of Jesus. Healthy things grow...no matter their age! Just like in the physical realm, when we stop growing we are dying. The spiritual growth of each follower of Jesus is a sign of His life in us.
That life in us is for a higher purpose, and that is to MULTIPLY! The grace we have found in Jesus is never meant to be kept to ourselves. We are called, commissioned, and sent into the world to make more disciples, who make disciples, via the gospel of Jesus.
--------------------------------------------------------------------------------
COME & WORSHIP IN-PERSON or join the Live Stream
Sundays @ 10:45am -- mynewhorizons.org
Covid Precautions
As a result of the latest developments around the world pertaining to COVID-19 and its variants, let's be vigilant in observing our previous protocols for gathering. We want to remind all who would attend NHCC gatherings of these important guidelines:
1. Attend ONLY if ... you are NOT experiencing signs of illness - i.e. - fever, persistent cough, unusual tiredness or fatigue, shortness of breath, muscle aches, chills, sore throat, runny nose headache, sudden loss of taste or/and smell.
2. Don't attend if ... you've been directly exposed to someone within the last 48 hrs who has tested Covid positive or just not sure you should be around others. Please follow the CDC's guidelines for self-quarantining. You may not have it, but we'd rather you miss a Sunday than cause someone else to become ill.
3. Hand washing, use the hand sanitizer dispensers around the building, be conscientious of the space you give others, wear a mask if you feel it necessary, limit touching your eyes and nose.
This is simply a reminder to our church family to be diligent in protecting yourself & others. We love you and want to see you stay healthy this holiday season at New Horizons Church.
Always available to you, NHCC's website at -https://mynewhorizons.org/livestream.
December Birthdays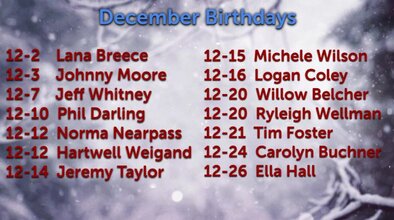 January Birthdays & Anniversaries
1-9 Birthday Pastor Jerry Lyon
1-12 Birthday Greg Walker
1-14 Birthday Kara Wellman
1-21 Birthday Paula Wykes
1-26 Birthday Cynthia Franco
1-26 Birthday Jordyn Tiffany
1-30 Birthday Kriztopher Bilby
1-29 Anniversary Leonard & Linda Cook
Tornado Disaster Response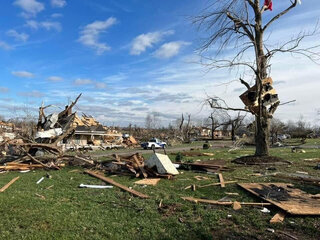 Tornado Disaster Response
Thank you to all who have prayerfully and financially come alongside those suffering great loss in the wake of the historic tornado disaster. We are grateful to share that no Church of God congregations we are aware of suffered damage during the storms. However, the Movement still has an opportunity to respond!
Church of God Ministries invites you to participate in God's compassionate work. Here's how:
PRAY
Here are three prompts to begin praying specifically for those affected by, and responding to, the tornado disaster:
Pray for families and friends that lost loved ones
Pray for communities that lost livelihoods
Pray for first responders and volunteer teams


GIVE
Your gift empowers the Church to be the hands and feet of Jesus today. 100% of your donation goes to empower the Church who is already on the ground and making a Kingdom impact.
GO
We invite you to be the incarnational presence of Jesus amidst the devastation.
Volunteers are currently needed in Bowling Green and Mayfield, Kentucky, and in Northeast Arkansas
Church of God Ministries will be extending vouchers to empower volunteer teams to go and serve at little to no cost. Applications are open December 15, 2021 – April 15, 2022.
Fill out this form as an individual, or on behalf of a volunteer team, to receive more information and begin your journey today: Tornado Disaster Volunteer Interest Form.
Praises & Prayers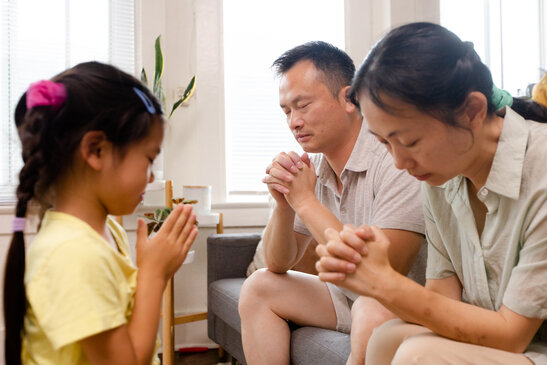 Don Nearpass - PTL!! - Don is home after having gall bladder surgery and continuing to improve. Pray for the Spirit's healing presence over him. Pray for Norma as she cares for him.
Chuck and Debbie Taylor - Their son Bobby is having severe health problems. His has returned to his house (ramp built) and is able to walk short distances but is still unable to speak. Please be in prayers for healing and for God to use this trial in an amazing way!
Phil and Penny Darling - Are recovering well! Praise God. Continue to pray for strength. Also pray for the family members of Barb Gibson (sister-in-law) who passed away on Friday, November 12th.
Heidi Roberts & Elsie Valentine - Please pray for healing and strength for both as they battle health concerns.
Doug and Wendy Bilby - Continue to pray for healing and strength for Wendy's nephew who is home from the hospital but will have a long road to recovery.
Justin Belaire - Pray for God's continued strength and blessings.
Edna & Jerry Walters - PTL!! - They have a van that will help transport Edna to her therapy for walking support. Pray for continued healing and strength for Edna. Pray for pain relief and comfort for Jerry's back.
Bob and Sharyl Allison - PTL!! Both are healing and they are able to do more this week. Please continue to pray that God will provide the help they need.
Carolyn Buchner - Please be in prayer for Carolyn and her family as her brother recently passed away. Losing her siblings has been very difficult. Pray for strength and peace for them.
Betty Gauze - Please continue to pray for healing and pain relief.
Rick and Lorie Tripp - Lorie's sister-in-law, Sheila, her breast cancer surgery went well and she will begin radiation treatments soon. Please continue to pray for healing and strength.
Continue to pray for Lorie's brother, Kevin. Having monthly chemotherapy treatments. Pray for God's healing hand and will on other family members with health concerns.
Betty Curry - Please continue to pray for God's healing and strength. She is doing PT at home until Jan 5th after hip replacement surgery and then will begin at rehab facility.
Brenda Wohlgemuth - Please continue to be in prayer for the next steps of what to do to improve health . Pray for wisdom for her and her Dr.'s
Logan Coley - He is home from Michigan Youth Challenge! Happy momma (Mary Hall) and grandma (Cheryl Whitney). Be praying for new paths and renewed relationships.
Eric Gooley - Pray for the Holy Spirit to breakthrough into Eric's heart and mind. He is currently receiving treatment via the Salvation Army in the Detroit area. Making progress! Pray for a full recovery! Mind, body, and spirit!
Ed Franco - Please pray for God's healing over his body and strength for ongoing health concerns.
Jeff & Cheryl Whitney - Pray for Jeff as some days are good and some not. Pray for strength, healing and blessing.
Sara Anderson - Pray for God's healing and the revealing of JESUS to all family members. AMEN!!!
Please be in prayer for our Church leadership as they seek God's will and direction for His Church. Pray for protection and unity over them as they serve.
NHCC Special Events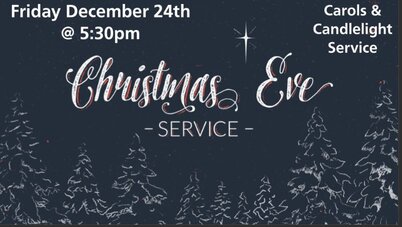 The Nativity "After-Party!" - Sun, December 26th, 2022 - Worship
at 10:45a.m. Camel Kings, Hateful Herod, and a Run to Egypt and back with the Royal Family!
Blessing Service & Communion - Sun, January 2nd, 2022
at 10:45a.m.
Joy Dinner / Hearts 4 Hymn - Friday, January 7th, 2022. Dinner at 4:30 pm (bring a passing dish) and Hymn singing at 5:30 pm.
The Jackson Christian Royal Players - Sunday, January 9th, 2022


NHCC Weekly / Monthly Ministries
Caring Through Prayer - 9:30 am Sunday Mornings - Please join us in the Gathering Room as we make personal calls and pray for our Church family.
Sunday Night Bible Study - 6:00 pm led by Rick Tripp in NHCC Gathering (DISMISSED FOR DECEMBER)
Young's Small Group - Every Monday @ 6:30 pm led by Keith & Connie Young at their house in Spring Arbor
Prayer Meeting & Bible Study - Every Wednesday @ 6pm led by Phil Moffitt in NHCC Gathering Room
Ladies Bible Study - Every Thursday @ 10 am led by Wendy Bilby in NHCC Gathering Room.
AA group - Thursdays, 5:30 pm, upstairs in the Gathering Room
Devoted Prayer - 7 pm each Saturday @ NHCC's sanctuary. Join the prayer team as we pray for our Church family, leaders, those who are lost and far from God, and God's will for NHCC.
Men's Breakfast - Saturday, January 8th, 8:30 am
Ladies' Breakfast - Saturday, January 22nd, 9:30 am
Church Volunteers

Ushers and Greeters
December 26th:
Ushers:
Carl Price
Dick Arnold
Dorwin DeGroote
Greeters:
Laura Denney
Denise Moffitt
January 2nd:
Ushers:
Carl Price
Dick Arnold
Dorwin DeGroote
Greeters:
Laura Denney
Denise Moffitt
If you would like to volunteer as an Usher or Greeter please contact Carl Price.
Nursery Workers
December 26th:
Wendy Bilby / Kriz
January 2nd:
Wendy Bilby / Kriz
To assist with our Nursery, contact Wendy Bilby @ 517-962-9009.
2022 Blessing Service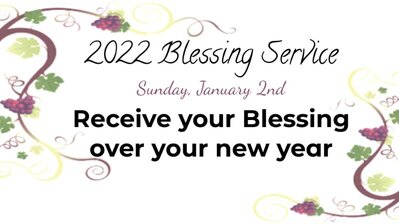 Each person in attendance will receive a "Scripture" Blessing for 2022! Lean into the Word and see what the Holy Spirit has for you in 2022. The NHCC family will also take the bread and the cup (Communion) together as we walk into a new year. If you've been missing this important part of your Christian expression, make certain your plans to be in attendance to experience the BLESSING of this gathering!
Our address is: 4300 Lansing Avenue, Jackson, MI, 49201