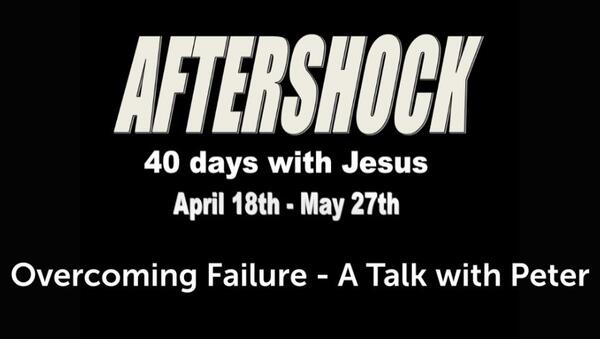 5-12-22
Helping People Find their Way [Back] to God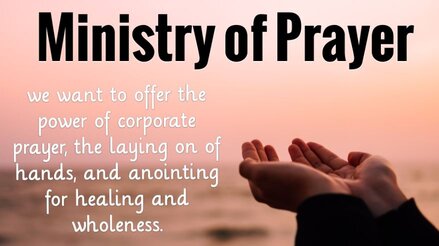 We believe in the POWER of prayer!
Each Sunday morning during our time of music worship, there'll be a space provided to receive prayer for your concerns, physical healing, deliverance, and personal mission of reaching those who are lost. Prayer partners will be available up front and to the right of the sanctuary.
OUR DISCIPLE MAKING PATHWAY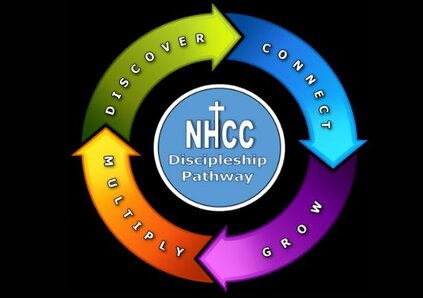 THE PATHWAY -
It's a simple way to understand what Jesus modeled for us throughout his life & ministry - DISCOVER / CONNECT / GROW & MULTIPLY.
You and I were formed to be a part of a family. We DISCOVER the love of Jesus. We were brought in to relationship with God in Christ. We all need to experience the life of the body in relation to one another; to CONNECT in meaningful relationship is to begin to walk the disciple making journey.
In order for us to reach maturity as disciples, we have to allow the Holy Spirit to GROW each of us into the likeness of Jesus. Healthy things grow...no matter their age! Just like in the physical realm, when we stop growing we are dying. The spiritual growth of each follower of Jesus is a sign of His life in us.
That life in us is for a higher purpose, and that is to MULTIPLY! The grace we have found in Jesus is never meant to be kept to ourselves. We are called, commissioned, and sent into the world to make more disciples, who make disciples, via the gospel of Jesus.
--------------------------------------------------------------------------------
COME & WORSHIP!
4300 Lansing Ave, Jackson, MI,
Sundays @ 10:45am
or, view the livestream -- mynewhorizons.org
Readings begin April 18 - End, May 27th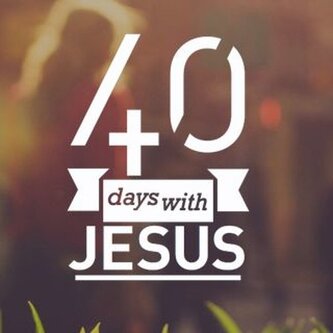 LAST CHANCE - THIS SUNDAY! A daily devotional book, walking us through the next 40 days after the RESURRECTION of JESUS. The impact of the earthquakes which occurred at his death, and then again when the Angel of the Lord rolled the stone away from the tomb, made clear that the AFTERSHOCK of Jesus being alive would change the world!
A limited number of devotionals were pre-ordered for those who asked for them, cost:$12. We have two more available this Sunday if you have not gotten one. Check the WELCOME/USHERS desk.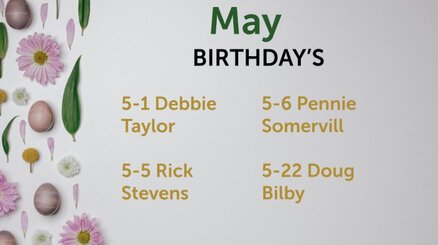 Praises & Prayers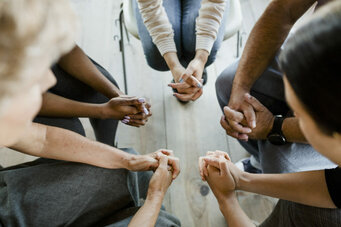 Becklyn - A little 11yr old girl, has a kidney disease. It currently is in a stage of flare up. Some improvement. Please keep praying for her and her family.
Cruz Family - Praise God, Eduardo is healing well! Please be in prayer for their Asia and Elaine (their family members) to get a Visa Interview date so they can start the process of coming to America.
Wertz - Praise God, Wade's PET came back clear, please be in prayer about another procedure he is having. Pray for the results and Wade's heart.
Penny Darling and family - Pastor Phil's Memorial Service is set for Saturday, June 4th @ 11am, lunch at the NHCC pavilion to follow. On top of this, the Darling Farm had a fire this past week that took 5 of 7 buildings. No one was hurt, but a lot of stress on Penny's in-laws and the family.
Rosemarie Little: Please be in prayer for her sister, she is having some heart related health issues. Pray for her health and for strength and peace.
Betty Gauze - received good news from the cardiologist. Praise God!! Please be in prayer for her health.
Norma Nearpass - Norma is still in pain from her fall, please pray for her pain and for Don to have strength.
Bob and Sharyl Allison - Pray for Sheryl's heart and swelling of her feet. Pray for strength and health for Bob.
Lori Pelham - Pray for God's strength and healing over her brother.
Cancer was found in his scans and a mass was found in his lungs. Pray for a new revelation in his relationship to the Lord!
The Wohlgemuth Family - Their grandson, Jacob, passed away in a house fire. Pray for strength, peace and comfort during this time of loss and as they deal with the trial for the one who set the fire.
Dick Arnold - Nephew Jim. Surgery was successful. Now at home. Pray he will come to know the GRACE of God. Also, God's provision for his brother-in-law, Don VanWoert.
Judy Utz - Her daughter in Maine, Brenda, had surgery for cancer. Please pray for her healing.
Chuck and Debbie Taylor - Pray for Debbie as they work to get her blood pressure down before they can surgically place a stint in her carotid artery.
Rick Tripp is scheduled for hip replacement on July 18th. Pray for continued good health. PTL - pain has been prayerfully relieved!
Jeff & Cheryl Whitney - Pray for Jeff as some days are good and some not. Pray for strength, healing and blessing.
Catherine Johnson - Received an anointing for healing last Sunday for an esophageal issue. It creates terrible heart burn and a constriction that sometimes stops food from entering the stomach. She reports that the issue has been better this week. PTL! Keep praying for her complete healing!!!
Please be in prayer for our Church leadership as they seek God's will and direction for His Church. Pray for protection and unity over them and their families as they serve.
J.O.Y. Dinner - NEW TIME!!
Events & Ministries
Special Events
Memorial Service - Pastor Phil Darling, a former NHCC assoc. pastor, will be honored on Saturday, June 4th at 11am, here at NHCC. Please come and share in the memory of his life and ministry.
EVENING IN THE PARK!! - Our 1st Evening in the Park of the year! Bring lawn chairs and a passing dish and enjoy an evening full of fun, fellowship and laughter! Sunday, June 5th @ 5:30 pm down by the Pavilion.
J.O.Y. Dinner - Friday, June 17th, 2022 at 5:30 pm (55 yrs+)
NHCC Weekly / Monthly Ministries
Caring Through Prayer - 9:30 am Sunday Mornings - Please join us in the Gathering Room as we make personal calls and pray for our Church family.
Sunday Night Bible Study - 6:00 pm led by Rick Tripp in NHCC Gathering Room.
NEW Men's Group! - Every Monday @ 6pm Starting May 2nd. Pastor Doug will be leading the Men in Uncommon Man Study.
Grief Share - Every Tuesday @ 6 pm in the Gathering Room led by Keith & Connie Young.
Tuesday Night Bible Study - Every Tuesday @ 7:30pm in the Gathering Room, Led by Rick Tripp, Studying: Book of Amos
Prayer & The Word - Every Wednesday @ 6:30 pm led by Mike Wilson & Phil Moffitt in NHCC Gathering Room.
Ladies Bible Study - Every Thursday @ 10 am led by Wendy Bilby in NHCC Gathering Room.
AA Group - Thursdays, 5:30 pm, upstairs in the NHCC Gathering Room.
Saturday Night Worship and Prayer - 7 pm each Saturday in the NHCC sanctuary. Join the prayer team as we worship and pray for our Church family, leaders, those who are lost and far from God and God's will for NHCC.
Men's Breakfast - DISMISSED this month. Sat., May 14th, 8:30 am /
Women's Breakfast - Saturday, May 28th, 9:30 am
Evening in the Park!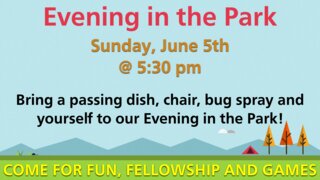 Church Volunteers

Ushers and Greeters
March 15th:
Ushers:
Carl Price
Dorwin DeGroote
Greeters:
Laura Denney
Denise Moffitt
March 22nd:
Ushers:
Carl Price
Dorwin DeGroote
Greeters:
Laura Denney
Denise Moffitt
If you would like to volunteer as an Usher or Greeter please contact Carl Price.
Nursery Workers
May 15th:
Dee Wertz
May 22nd:
Wendy Bilby
To assist with our Nursery, contact Wendy Bilby @ 517-962-9009.
Life Groups Sunday and Monday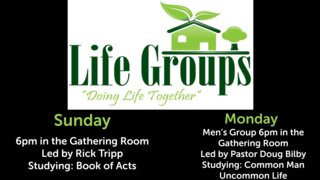 Life Groups Tuesday - Saturday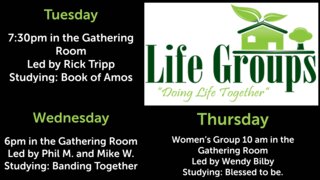 NHCC's Current Eldership/Leadership
Chair - Pastor Jerry Lyon (517) 499-9262
Vice Chair - Phil Moffitt (517) 262-7727
Corporate Secretary - Tasha Price (517) 745-2617
Mike Wilson (517) 325-8410
Corporate Treasurer (interim) - Lorie Tripp (517) 937-9600
Our address is: 4300 Lansing Avenue, Jackson, MI, 49201