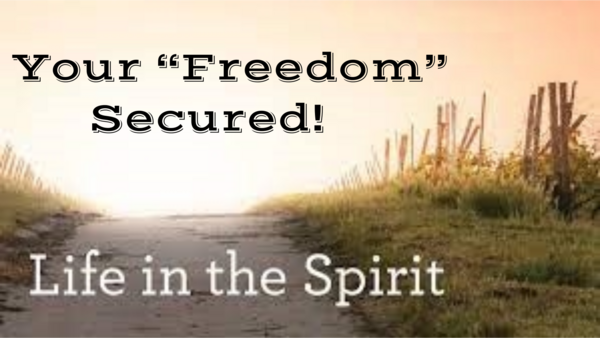 6-30-22
Helping People Find their Way [Back] to God
OUR DISCIPLE MAKING PATHWAY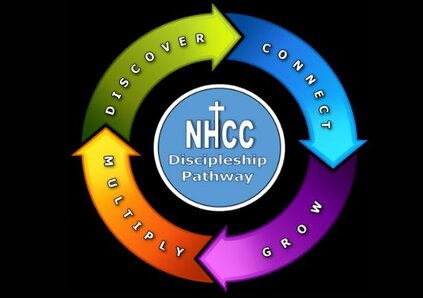 THE PATHWAY -
It's a simple way to understand what Jesus modeled for us throughout his life & ministry - DISCOVER / CONNECT / GROW & MULTIPLY.
You and I were formed to be a part of a family. We DISCOVER the love of Jesus. We were brought in to relationship with God in Christ. We all need to experience the life of the body in relation to one another; to CONNECT in meaningful relationship is to begin to walk the disciple making journey.
In order for us to reach maturity as disciples, we have to allow the Holy Spirit to GROW each of us into the likeness of Jesus. Healthy things grow...no matter their age! Just like in the physical realm, when we stop growing we are dying. The spiritual growth of each follower of Jesus is a sign of His life in us.
That life in us is for a higher purpose, and that is to MULTIPLY! The grace we have found in Jesus is never meant to be kept to ourselves. We are called, commissioned, and sent into the world to make more disciples, who make disciples, via the gospel of Jesus.
--------------------------------------------------------------------------------
COME & WORSHIP!
4300 Lansing Ave, Jackson, MI,
Sundays @ 10:45am
or, view the livestream -- mynewhorizons.org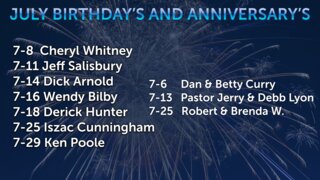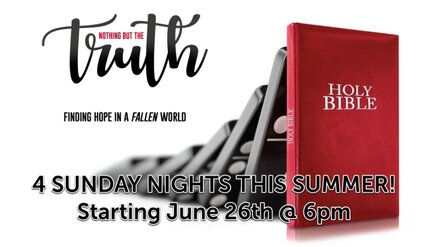 Praises & Prayers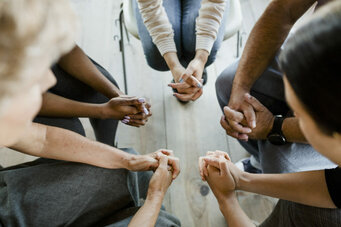 Tim Foster - Please be in prayer for Tim as he is having very painful stomach issues. The Dr's have found the cause, prayer that they can alleviate the pain. Be in prayer for Pennie too as she is taking care of him. 6-30
Jeff Salisbury's Brother-in-law - Pat passed away, please be in prayer for his wife Brenda and their family. 6-30
Bobbi Stevens - Please be in prayer for Rick's Sister Debbie Diamond, Charlotte a 5 year old little girl and Bobbi's Niece Tiffany for health concerns. 6-2-22
Penny Darling and family - Pastor Phil's Memorial went well on Saturday, June 4th. Please continue to lift Penny and family in prayer as they make their way ahead without him there. 6-4
Bob and Sharyl Allison - Pray for Sheryl's heart and swelling of her feet. Pray for strength and health for Bob. PTL! Bob received a knee injection and is able to take walks and be relatively pain free!. 6-23
Chuck and Debbie Taylor - Pray for Debbie as they work to get her blood pressure down before they can surgically place a stint in her carotid artery. Her next Dr. appointment is in August. 6-23
Rick Tripp— PRAISE GOD!! No hip replacement needed due to God's miraculous healing! 6-30
Please be in prayer for our Church leadership as they seek God's will and direction for His Church. Pray for protection and unity over them and their families as they serve.
* Please update the Church Office every 3 weeks with answers to prayer, praises, or updates on your prayer request.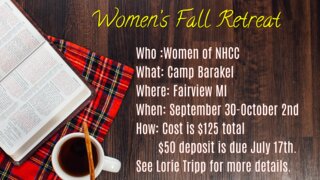 Events & Ministries
Special Events
"Nothing But The Truth" - Next Class will be July 10th.
Pastor Jerry will be leading this 4 session teaching time & discussion looking at what TRUTH has become, what TRUTH really is, and how to respond to the false truth (lies) in this fallen world. We will be mtg on Sunday nights at 6pm.
Women's Fall Retreat - Women we will be going to Camp Barakel in Fairview Mi on September 30th to October 2nd! The total cost for this trip will be $125 a deposit of $50 will be due on July 17th to guarantee us spots on this trip. see Lorie Tripp for more details.
Evening in the Park - Sunday, July 17th @ 5:30 pm
Join us at the NHCC Pavilion.
Bring 2 passing dishes and extra folding chairs.
Enjoy the Gospel sounds of "Westward Road".
A freewill offering will be received.
NHCC Weekly / Monthly Ministries
Caring Through Prayer - 9:30 am Sunday Mornings - Please join us in the Gathering Room as we make personal calls and pray for our Church family.
Sunday Night Bible Study - 6:00 pm led by PJ in NHCC Gathering Room. Nothing But The Truth.
Tuesday Night Bible Study - Every Tuesday @ 7:30pm in the Gathering Room, Led by Rick Tripp, Studying: Book of Amos
Healing Prayer Study - Every Wednesday @ 6:00 pm led by Mike Wilson & Phil Moffitt in NHCC Gathering Room.
Ladies Bible Study - Every Thursday @ 10 am led by Wendy Bilby in NHCC Gathering Room.
AA Group - Thursdays, 5:30 pm, upstairs in the NHCC Gathering Room.
Saturday Night Worship and Prayer - 7 pm each Saturday in the NHCC sanctuary. Join the prayer team as we worship and pray for our Church family, leaders, those who are lost and far from God and God's will for NHCC.
Men's Breakfast - Saturday, July 9th, 8:30 am
Women's Breakfast and Spa Facial - Saturday, July 23th, 9:30 am
Church Volunteers

Ushers and Greeters
July 3rd:
Ushers:
Carl Price
Dick Arnold
Dorwin DeGroote
Greeters:
Laura Denney
Denise Moffitt
July 10th:
Ushers:
Carl Price
Dick Arnold
Dorwin DeGroote
Greeters:
Laura Denney
Denise Moffitt
If you would like to volunteer as an Usher or Greeter please contact Carl Price.
Nursery Workers
July 3rd:
Wendy Bilby
July 10th:
Denise Moffitt
To assist with our Nursery, contact Wendy Bilby @ 517-962-9009.
NHCC's Current Eldership/Leadership
Chair - Pastor Jerry Lyon (517) 499-9262
Vice Chair - Phil Moffitt (517) 262-7727
Corporate Secretary - Tasha Price (517) 745-2617
Mike Wilson (517) 325-8410
Corporate Treasurer (interim) - Lorie Tripp (517) 937-9600
Our address is: 4300 Lansing Avenue, Jackson, MI, 49201